Hakuna Matata, It's Kenya!
go! - South Africa
|
November 2019
On an 18-month, 50 000 km-long journey from France to South Africa, Patrick and Marie Gurney arrive in Kenya, just in time for the great wildebeest migration in the Masai Mara.
Having driven about 5 000 km through Ethiopia, along some of the worst roads of our trip so far, we were dusty and tired. We were looking forward to Kenya for two reasons: a luxury six-night break on
Lamu Island, and watching frolicking wildebeest while sipping a G&T. The great migration was in full swing.
First things first, though: another border. We crossed from Ethiopia into Kenya at Moyale, and the Ethiopian side was a total non-event, even though we only got there at 6 pm. "You're my first vehicle this week!" the immigration official told us.
Unfortunately, on the Kenyan side, we were informed that the immigration office had closed. "Hakuna matata!" said a security guard, indicating a spot where we could set up camp for the night within the Kenyan border grounds. The following day the paperwork took 10 minutes and we were off.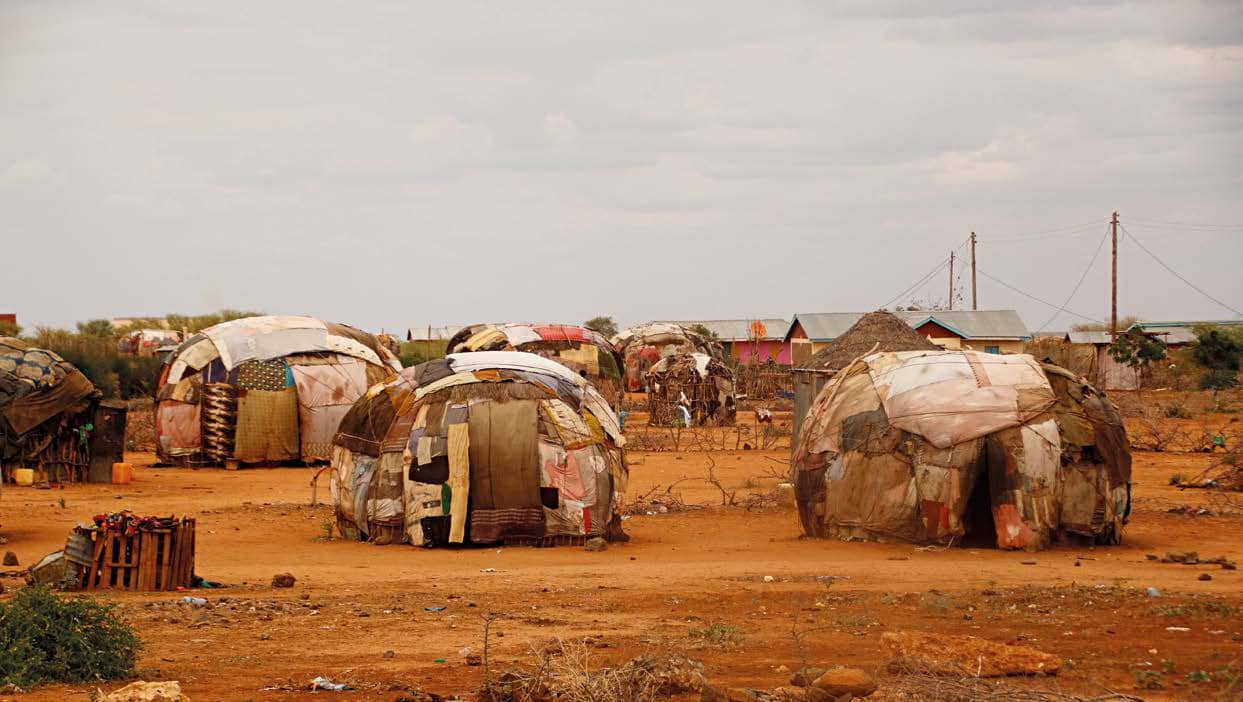 Vampire tree dassies
The 250 km drive from Moyale to the town of Marsabit (on a fantastic tar road) took us through Kenya's immense northern semi-desert. We saw no people and no animals – it was just us and the vast, volcanic rock-strewn landscape, with a few trees to break the monotony.
Three hours later, we drove into Marsabit and stopped at a grocery store. Like two ill-mannered toddlers, Marie and I ran around squealing with delight at all the fridges containing yogurt, cheese, wine and many other items we had simply forgotten about during the past two months in Ethiopia. We purchased a heap of goodies to re-stock the Hilux pantry.
Keen to test wild-camping conditions in Kenya, we camped in a secluded spot just outside Marsabit a few hundred meters off the main road. The next morning we encountered our first elephant.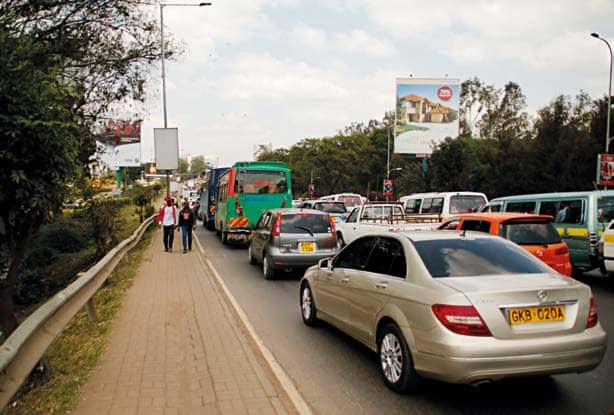 Another surprise was the raw beauty of the Samburu, the next region we crossed. We spent two nights camping wild next to a dry riverbed. The area boasts some of Kenya's largest parks and conservancies, but we, unfortunately, didn't have time to visit them – we had friends waiting in Nairobi.
We spent a week in Nairobi and did plenty of catching up. The city and suburbs are full of large retailers, with new hipster food joints popping up all over the place. Nairobi has crazy traffic, mainly due to an aging road network. New road construction creates havoc – an average 20 km trip across Nairobi can take up to three hours! We camped in our friends' backyard, and we also spent a few nights in the well-known overlander campsite called JJ's (Jungle Junction). There's an on-site workshop, so it's a great place to do some vehicle maintenance. Our front shock absorbers had clocked over to 80 000 km in Ethiopia, so we installed new ones.
One resident of Nairobi needs a special mention: the tree hyrax – a boom dassie! This cute, furry animal emits a terrifying, vampirelike scream at night. It's the most horrifying sound in Kenya – not recommended for children!
Before the tree dassie drove us mad, we jumped on a short-haul flight to the coast for a bit of sand, sea and our own private chef.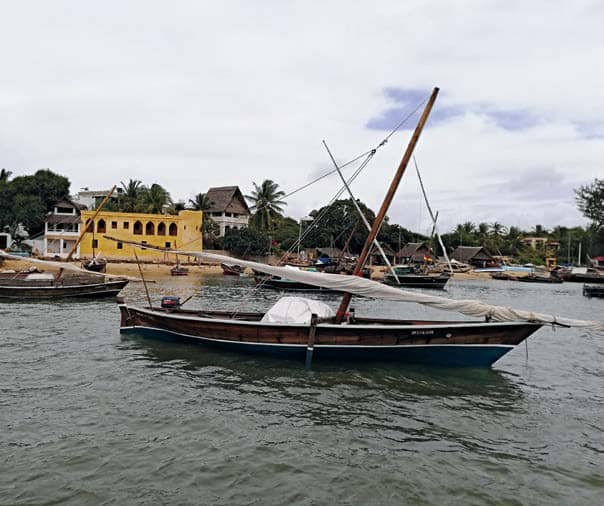 Lazy Lamu
With only one road on the island, and reportedly only one car, little has changed on Lamu since the 18th century. This tiny island is stuck in a relaxed time warp – even the estimated 4 000 donkeys hanging around in doorways and alleys looked medicated by the fresh Indian Ocean air.
You can read up to 3 premium stories before you subscribe to Magzter GOLD
Log in, if you are already a subscriber
Get unlimited access to thousands of curated premium stories, newspapers and 5,000+ magazines
READ THE ENTIRE ISSUE
November 2019