A Ramble In The Rockies
go! - South Africa
|
August 2020
He's familiar with mountains coming from the Boland, but Stephano Haarhoff was blown away by the Canadian Rockies in Banff National Park. The snow-capped peaks and ice-blue lakes are on another level.
When you have turquoise water at your feet, you're usually somewhere tropical like Zanzibar or the Maldives. But the water at my feet was fresh, not salty, and there were snow-capped mountains in the distance. And even though it was mid-summer, the paddlers out on the lake were wearing jackets and scarves.
I was in Banff National Park in the Canadian Rockies and I was looking at Moraine Lake in the Valley of the Ten Peaks. This lake draws thousands of visitors every year – search #morainelake on Instagram and you'll see why.
From the parking area, a footpath had delivered me here, to a pile of big rocks on the shoreline. Such a rock pile, called a moraine, is an accumulation of debris from a glacier, the Wenkchemna Glacier in this case, which feeds the lake.
The beauty of the whole picture was simply overwhelming. An explorer called Walter Wilcox named the lake in 1899, and I agree with what he wrote: "No scene had ever given me an equal impression of inspiring solitude and rugged grandeur."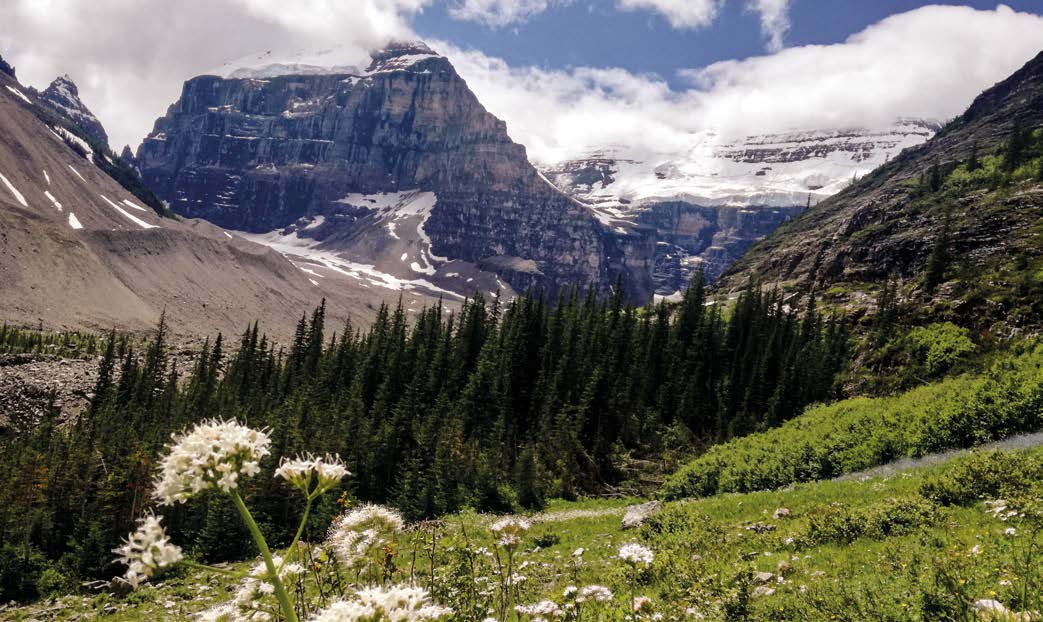 I love mountains and hiking. My goal in life is to try to visit a different mountain range each year – so far, I've been to Mont Blanc in the French Alps and the Jura Mountains in Switzerland. So, when I got the opportunity to attend a conference in the city of Saskatoon in Canada during the final year of my studies, I extended my itinerary to include a visit with friends in Calgary, and a three-day tour of nearby Banff National Park.
There's a resort town within the park – also called Banff – and my friends offered to drop me off there. It's about 100 km west of Calgary. As we approached the Canadian Rockies, my excitement built. It was July, the height of summer, and wild flowers bloomed on the grassy plains.
We arrived in Banff at around 3 pm in a light drizzle. Banff is approximately 6 640 km² in size, full of snow-capped peaks, glaciers, rivers and lakes. It was proclaimed in 1885 – Canada's oldest national park and one of the oldest in the world. The mountain slopes and riverbanks are blanketed in pine, spruce and sub-alpine fir trees, and poplar trees rise from the valleys. In the summer months, from June to September, the hiking trails attract visitors from all over the world; in winter, from November to March, the park is one of the most popular ski destinations in Canada.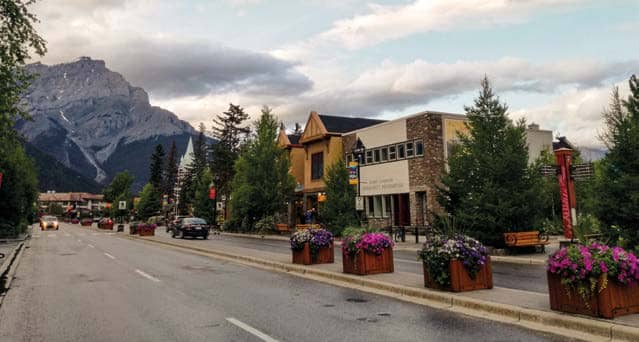 You can read up to 3 premium stories before you subscribe to Magzter GOLD
Log in, if you are already a subscriber
Get unlimited access to thousands of curated premium stories, newspapers and 5,000+ magazines
READ THE ENTIRE ISSUE
August 2020