Wanderlust READER TRAVEL AWARDS 2020 -THE WINNERS
Wanderlust Travel Magazine
|
April 2020
Last year you ranged far and wide, thumbed many guidebooks, put a lot of gear to the test and generally proved yourself the most-travelled lot around. What you think really matters – so here are your top picks: definitively the best of the best
TOP COUNTRY
Namibia
"BORING!" Shouts absolutely nobody, as Namibia takes your top spot for the second year in a row, and as it has done on multiple occasions in the history of these awards. Namibia – wild, wonderful, diverse, conservation-dedicated Namibia – is a worthy winner every time.
It's a neat birthday present too – Namibia celebrates its 30th year of independence in 2020, and it's ageing well. Of course, many of its attractions are timeless – the ancient apricot deserts, the Big Five wildlife, the untamed Skeleton Coast, the gaping Fish River Canyon. But there's more. This is a country that seems, largely, to be getting it right in terms of protecting its natural assets. An emphasis on community-focused conservation is seeing species thrive and local people benefit. It's a beacon of hope in these most worrying of times.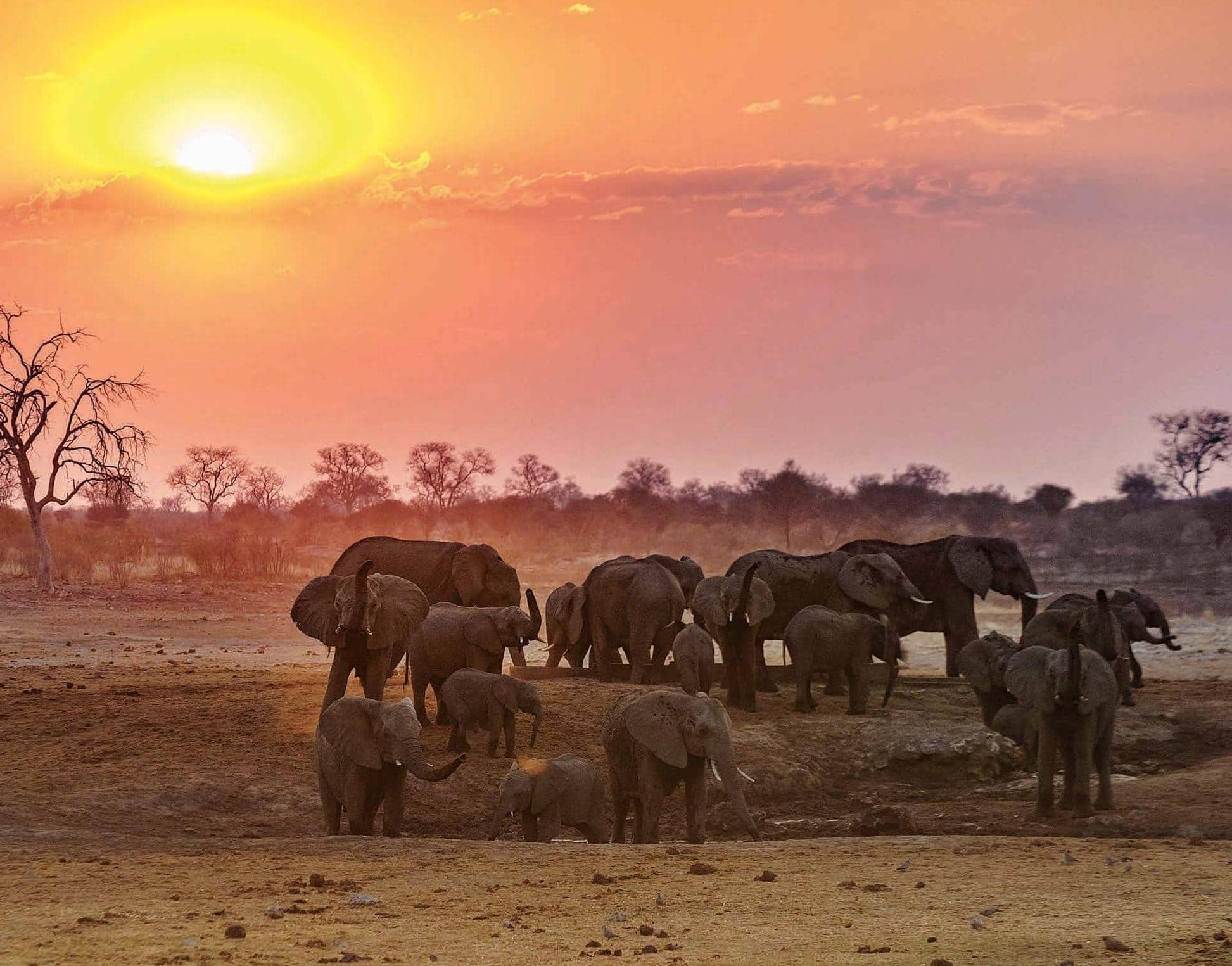 Talking of the times, perhaps that's another part of Namibia's appeal. As the world's second-least densely populated country – with only three people per square kilometre – it's the perfect place to escape the tech-noisy, overcrowded, in-your-face-ness that dominates elsewhere. Come to Namibia to find the antidote; to find space, peace and stars.
It's great to see Peru rising back up the list too – up from ninth in 2019. The enticing Andean nation has been a victim of its own success, suffering from over-tourism as we all clamour to its headline acts. But the government is increasingly trying to change that by encouraging travellers to choose different hikes to Machu Picchu – such as the newer Quarry Trail – and to branch out to the country's less-heralded but also-impressive archaeological sites such as Chavín de Huántar and the huge complex of Kuélap.
Lovely Laos rounds out the top three. Probably because it's laidback South-East Asia just right: smiley, scenic, good-value and delicious with a pleasing amount of characterful hotels and modern comforts but not so much that it's lost its charm and soul. Long may that last.
RANKINGS
1 Namibia 96.47
2 Peru 96.33
3 Laos 96.25
4 New Zealand 96.19
5 Japan 95.63
6 Tanzania 94.84
7 Canada 94.71
8 Kenya 94.59
9 Vietnam 94.49
10 India 93.33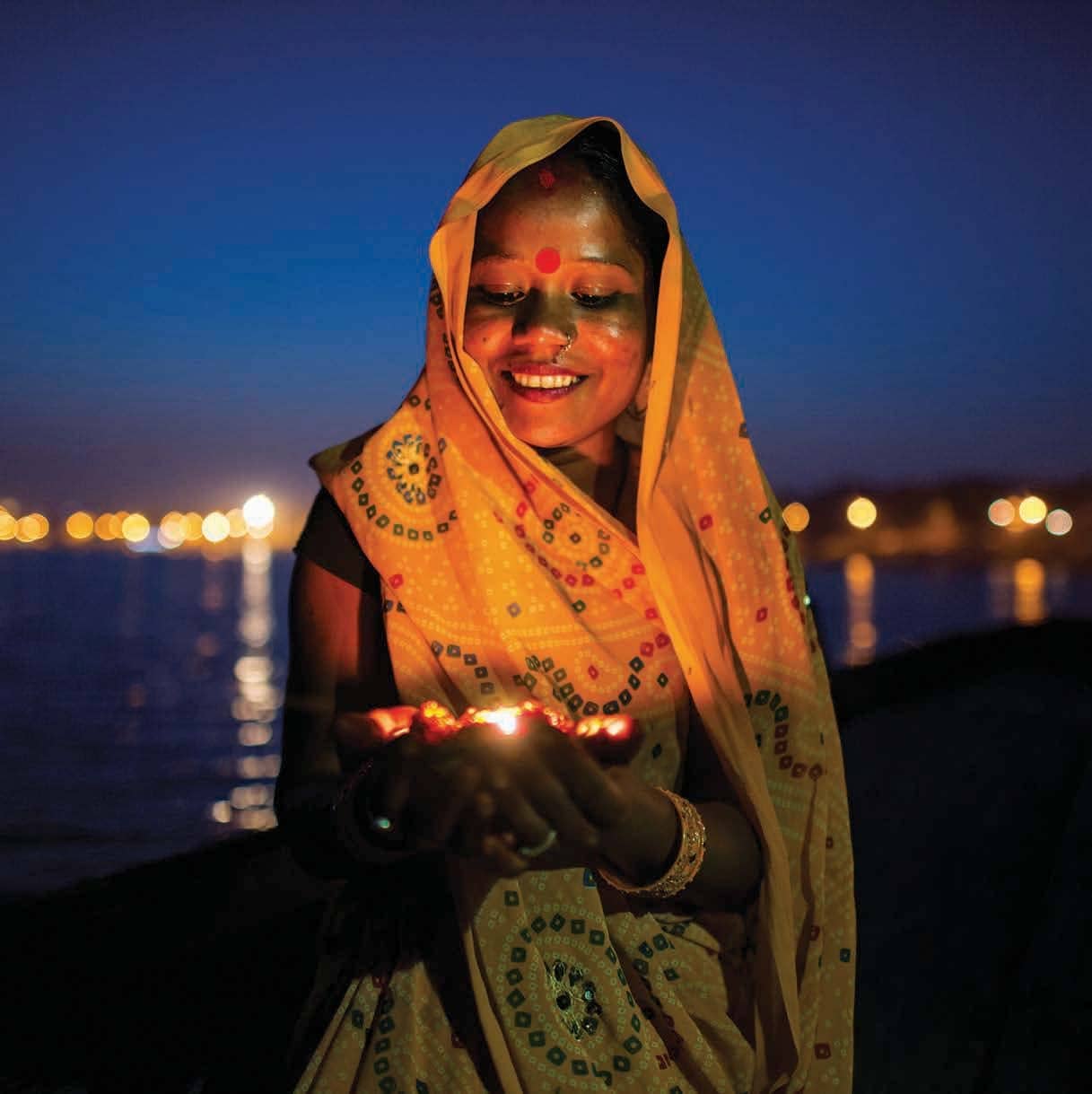 TOP TOUR OPERATOR
Selective Asia
When you spend your hard-earned cash on your next adventure, you want to be sure your trip is being planned by people who know what they're talking about – which is why you're such a fan of specialists. Take Selective Asia, category winner after coming third last year: it knows Asia intimately. In 2019, it added India to its portfolio, and many of the team have been to the subcontinent ten-plus times.
It's clear you're keen on expertise in all its forms too. This list recognises great tailormade specialists – Holiday Architects, Imagine Travel, Audley Travel – whose knowledgeable teams focus on creating unique trips from scratch. But also featured are the likes of KE Adventure and Explore, which offer thrilling small-group tours on which you benefit from well-paced itineraries and excellent guides.
RANKINGS
1 Selective Asia 99.14
2 Llama Travel 99.13
3 Holiday Architects 98.64
4 Imagine Travel 98.50
5 Bamboo Travel 97.78
6 KE Adventure Travel 96.67
7 Wild Frontiers 95.44
8 Audley Travel 94.38
9 Trailfinders 93.20
10 Explore Worldwide 88.11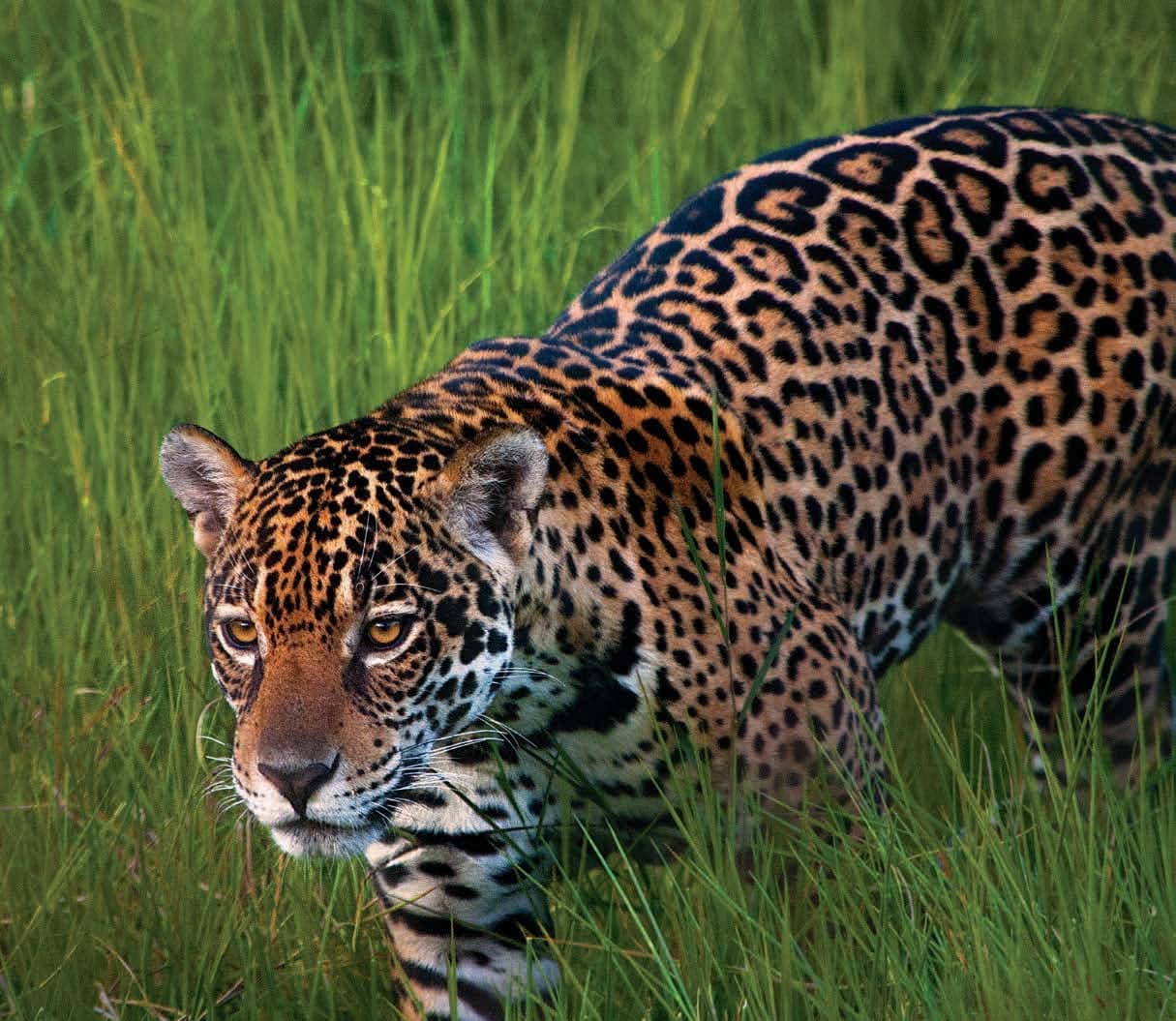 CONSERVATION HEROES
Caiman Ecological Refuge/Onçafari
"Minutes later Mario got the call about the jaguars, and we then enjoyed three or four hours of the most extraordinary wildlife watching I've ever experienced..." So wrote Wanderlust Editor-in-Chief Lyn Hughes of her first afternoon at Caiman Ecological Refuge in Brazil's southern Pantanal. Indeed, last year 98% of guests staying here saw jaguar. But Caiman is more than a spectacular safari spot. It's also doing incredible work to conserve the wildlife of the region, and hopes to inspire other ranches in the area to do the same.
Operating within the refuge, Onçafari is a non-profit jaguar (onça) habituation project – the first of its kind in South America – that aims to develop ways of stopping conflict between jaguars and farmers by showing that a jaguar is worth more alive than dead; that it can have a positive socio-economic impact on the region through tourism. It's great for visitors too, who – with luck – get incredibly close encounters with big cats.
In autumn 2019 a devastating fire raced through the Pantanal, scorching 60% of the Caiman Ecological Refuge's grounds. But incredibly, most of the wildlife in the area survived. With green shoots already growing from the burnt earth, nature is rebounding – with a little help from this award-winning team. caiman.com.br/en; oncafari.org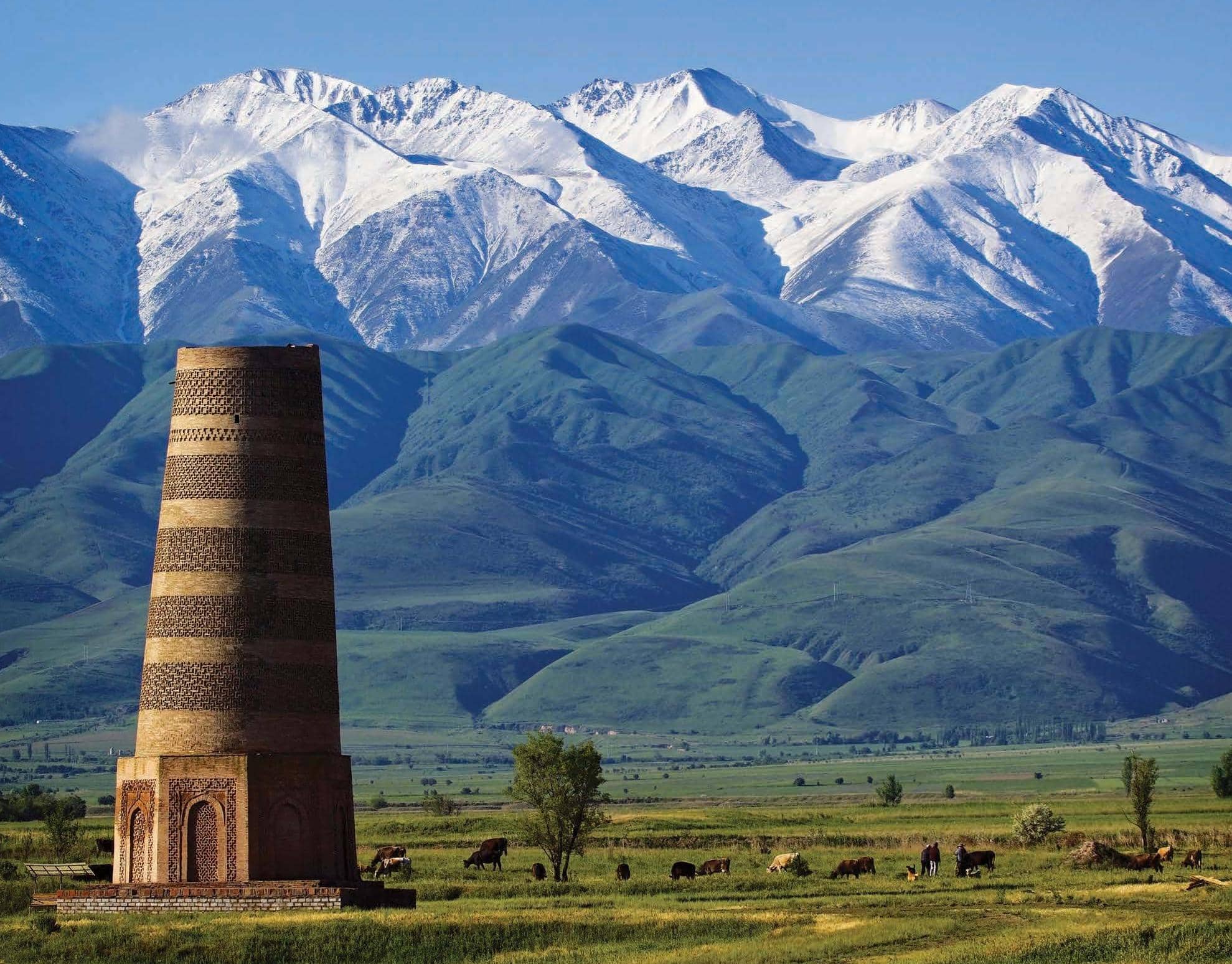 TOP EMERGING DESTINATION
Kyrgyzstan
Would you look at that? Kyrgyzstan didn't just win this most feet-itching of categories, it scored a perfect 100%. Those of you who visited were utterly blown away. Though we're hardly surprised – we love Kyrgyzstan, from its rich nomadic culture to its excellent activity potential, from its massive mountains to its appealingly low prices. While Silk Road fave Uzbekistan – top of this list last year – has perhaps made the transition from 'emerging' to 'emerged', lesser-visited Kyrgyzstan remains the sort of destination you can still brag about around the water-cooler. You'll find fewer other tourists here, despite Joanna Lumley's best efforts. It's the more secret but no less spectacular strand of the Silk Road, if you like.
You can read up to 3 premium stories before you subscribe to Magzter GOLD
Log in, if you are already a subscriber
Get unlimited access to thousands of curated premium stories, newspapers and 5,000+ magazines
READ THE ENTIRE ISSUE
April 2020