Tales from the Riverbank
Wanderlust Travel Magazine
|
November 2020
Like many this year, the editor-in-chief hit the UK's waterways in a narrowboat for a taste of travel at a different pace – how did the novice navigator get on?
It was a daunting sight. An armada of narrowboats faced me, waiting their turn to go into the lock I was exiting, some of the skippers clearly as novice as me and desperately trying to get out of my way.So having successfully avoided them, I enjoyed a brief few moments of smugness as I navigated a right hand bend only to find a boat heading straight towards me on the wrong side of the canal. I put my boat into reverse to slow and stop her, but the woman steering the other narrowboat frantically waved at me to pass her on the wrong side. Cursing under my breath I did so, only to then oversteer back to the right hand side and get the long suffering Amelia spread-eagled across the canal.
The next few minutes were a blur as I straightened the boat and headed for the next lock where my partner, Simon, was waiting, having walked from the previous one. Adrenalin was still coursing through my body as I jumped off; and our dog was clearly similarly affected as she bolted from the boat. After catching her, and taking some deep breaths, order was restored and I offered to go back onto lock duty which now seemed the easier option after all.
"You'll come back exhausted but with sparkling eyes," a man boarding a boat at Napton Marina had said to me the previous day when we'd first picked Amelia up. "I wish it was our first time again. I envy you because it's going to be such a special experience. You'll want to do it again."
He explained that he and his wife now narrowboat several times a year, having become addicted to it. Talking to various folk who had helped me at the locks the same had happened to them. Some had eventually bought their own narrowboats, others were still renting.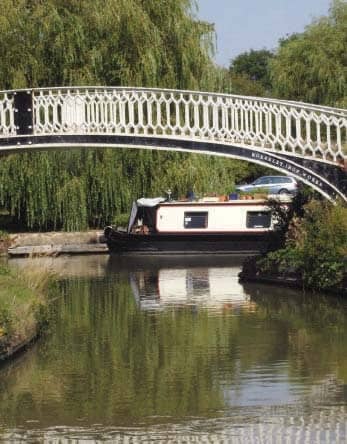 Casting off...
It was good to meet such enthusiasts, but I was slightly alarmed at the thought that it might be exhausting. Having arranged the long weekend at very short notice, and struggled to find a narrowboat because the whole of the UK seemingly wanted to hit the canals that sunny August weekend, I'd envisaged it as a gentle and relaxing pastime.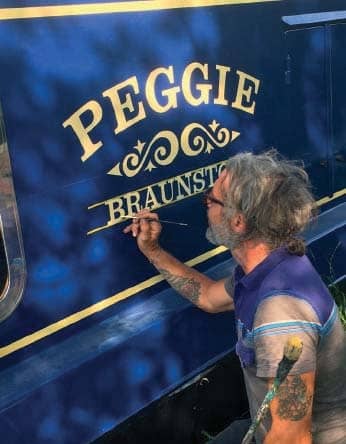 I already knew that narrowboats chug along quietly and slowly, leave little wake, and don't disturb the wildlife or erode the river banks. They also seem to offer the watery lifestyle equivalent of a campervan. Down on the Thames I'd seen ones with bikes, kayaks or paddleboards strapped on, while others have roofs covered in pots of luxuriant herbs, colourful flowers or even vivid red tomatoes.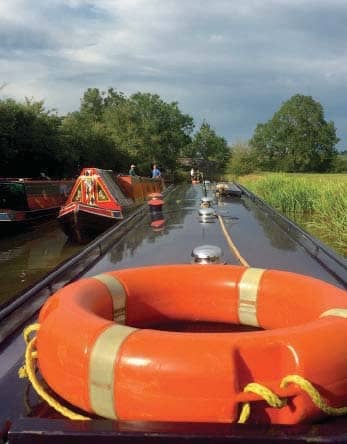 You can read up to 3 premium stories before you subscribe to Magzter GOLD
Log in, if you are already a subscriber
Get unlimited access to thousands of curated premium stories, newspapers and 5,000+ magazines
READ THE ENTIRE ISSUE
November 2020