WHERE MY CUP RUNNETH OVER
Travel+Leisure India|January 2020
HORIZONTAL WATERFALLS, SEAPLANE FLIGHTS, SHARK CAGES, CAMEL RIDES, AND LIP-SMACKING FOOD. RISHAD SAAM MEHTA RELISHES A SLICE OF WESTERN AUSTRALIA ON A UNIQUE ITINERARY.
I threw open the window of my room at the Mangrove Hotel, and the sky was a fiery red. So red that for a moment I thought that the town of Broome was on fire. But in reality, it was just the sun flirting with rain-laden clouds from just below the horizon. There had been a gusty storm playing out over the region through the night; now, it seemed to be abating.

Broome is a beach resort town in the Kimberley region of Western Australia. My adventurous plan was to hop on a seaplane flight—with five friends—to the Horizontal Falls near Kimbolton, which is a 45-minute flight or a 10-hour drive away. Then the seaplane would drop us off at Kooljaman at Cape Leveque, nearly 210 kilometres to the north of Broome on the Dampier Peninsula. Our luggage, in the meantime, would be transported to Kooljaman by road since the seaplane could not carry the burden of both, the people and their luggage. But Australia had other plans for us.

Sitting in the seaplane was like sitting in a van with stiff suspension. The single-engine Cessna rode all the gusts of wind—prevalent thanks to the recent storm—like bumps on a road, as we sat on bench seats amid the burble of the exhaust. As we neared the Horizontal Falls, our pilot dived down so that we'd get a clear view from the perspective of a soaring eagle.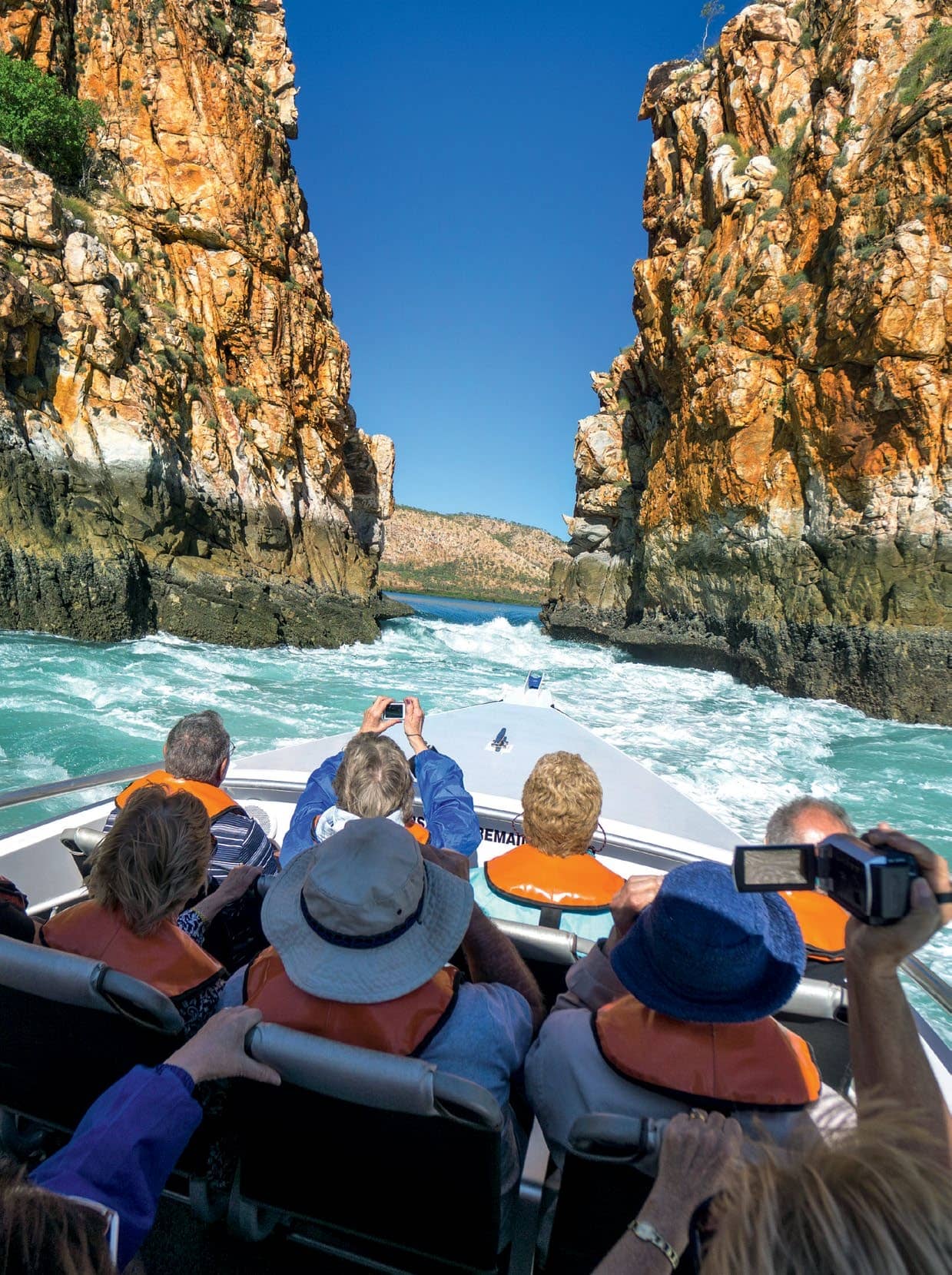 'ONE OF THE GREATEST'
Some of my co-flyers even screeched like excited birds of prey as the Cessna rapidly dumped altitude. From my window seat, I took a few pictures but then put my camera aside to soak in the natural phenomenon that David Attenborough once described as 'one of the greatest wonders of the natural world'.
We were over Talbot Bay, and I could see two breaks in the hillocks across the bay. These breaks are what cause the 'horizontal waterfalls'. Water—moving fast due to tidal cycles—tries to rush through these gaps, but the sheer velocity and volume is so great that a bottleneck is created, causing a pile-up of water on one side and a drop of up to 10 metres, called the Horizontal Falls.
From the sky, it just looked like a frothy stream. Within a few moments, we landed in the bay and taxied up to a floating pontoon, where we were treated to a sumptuous breakfast of fried eggs, bacon, muffins, and fresh bread. But I kept myself in check, because soon after that, we hopped on to a speedboat to see the Horizontal Falls from up close.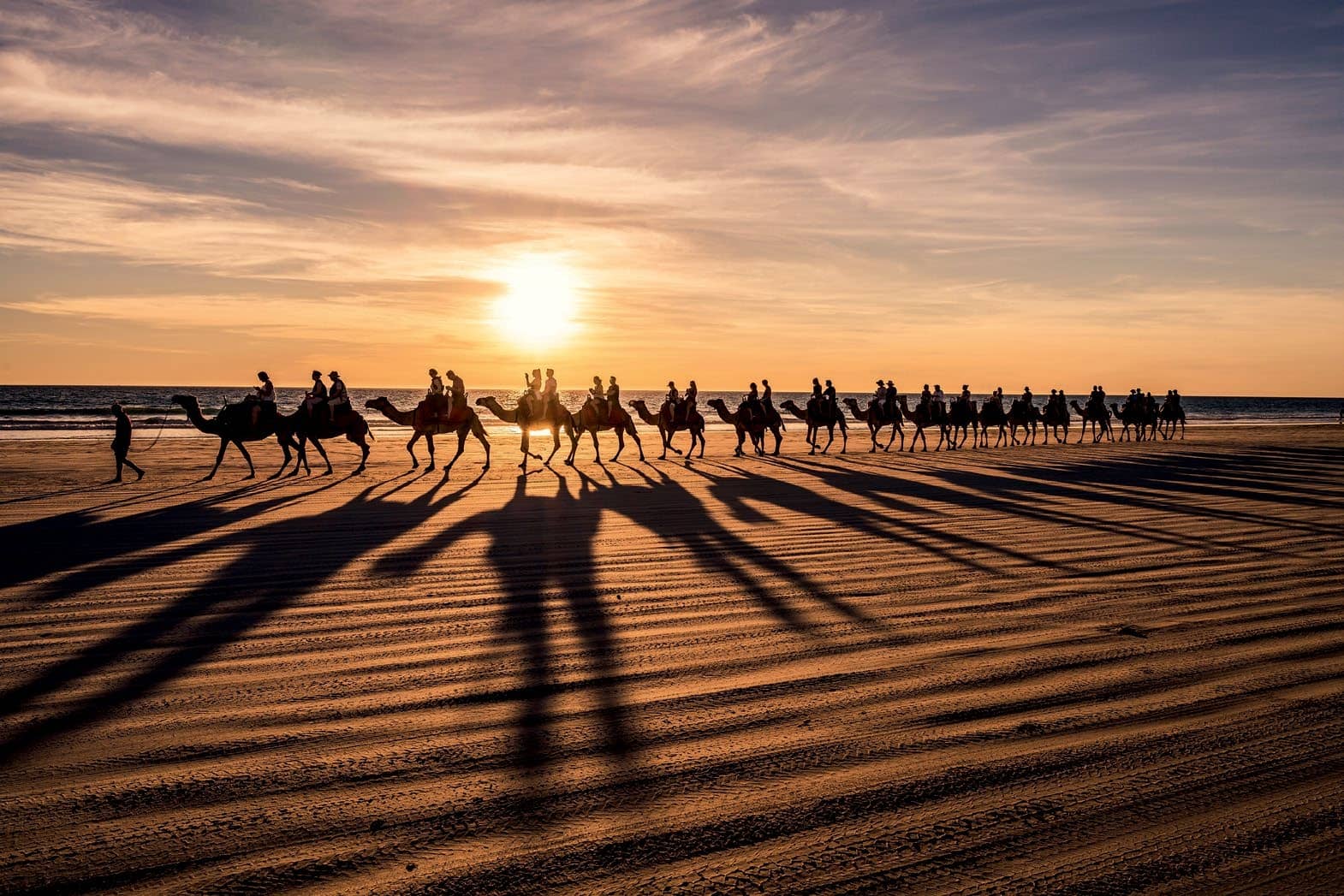 You can read upto 3 premium stories before you subscribe to Magzter GOLD
Log-in, if you are already a subscriber
Get unlimited access to thousands of curated premium stories and 5,000+ magazines
READ THE ENTIRE ISSUE
January 2020