WFH: Work From Holiday
Travel+Leisure India
|
August 2020
We're offering this story for free to read so that you can stay updated on the COVID-19 outbreak
Radhika Tandon travels to an Uttarakhand resort with her kids as state borders open up. Atali Ganga not only defines the new normal for hospitality in a post-COVID world, but also paves the way for an alternative lifestyle where work, online schooling, and holidaying go hand in hand.
IT'S 3.45 AM, AND I'M DOING a pre-travel house check. Appliances unplugged, chargers packed, windows locked—we're going straight from four months of house-arrest to a road trip, and mixed in with the excitement is anxiety and guilt. Sharing our plans with friends and family has garnered mixed reactions, from envy to worry to outright disapproval. As far as travel is concerned, the world is divided into two camps. One views travel for its own sake as foolish and frivolous. The other concedes that life should go on, albeit with caution.
The resort we are headed to, Atali Ganga, is among the first to reopen in this relatively untouched valley of the Upper Ganga, about 30 kilometres north of Rishikesh. For now, I'm focussed on the first step. I want to avoid pit stops by minimising time on the road. Hence the departure at this ungodly hour, which I am assured will get us there in about four hours. We leave on time. Whether this excursion is brave or foolish, I'm about to find out.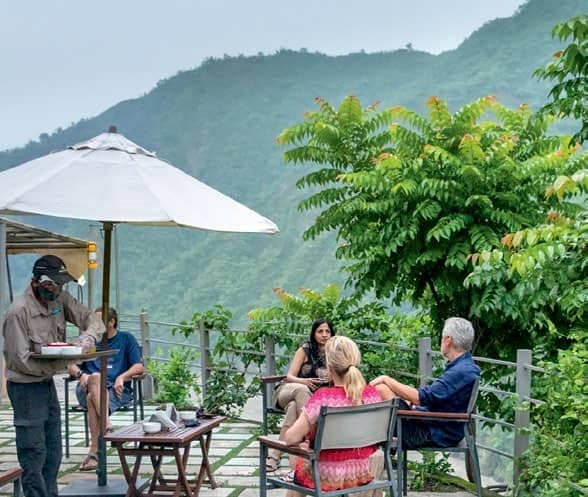 Step two is getting through the checkposts. It's been a week since hotels were allowed to reopen. There are stories of chaos at state borders and people being forced into institutional quarantine. I have a pass from the Uttarakhand government, and we have fulfilled all the conditions. But the mixed reports make me nervous, with good reason as it turns out. We are stopped four times on the way. At the Haridwar checkpost, I get embroiled in a ridiculous argument with the police, who insist that all passes from red zones were invalidated a week ago. But my pass, which states that I come from a red zone, was issued the day before, I counter. We go around in circles until suddenly, and good-naturedly, they give up and let me through. While the hassle was minor, I am struck by how confused everyone seems and how little coordination there appears to be between check points that are just kilometres apart. (At the time of writing this, fresh clarifications have been issued and I am told the situation is improving daily.)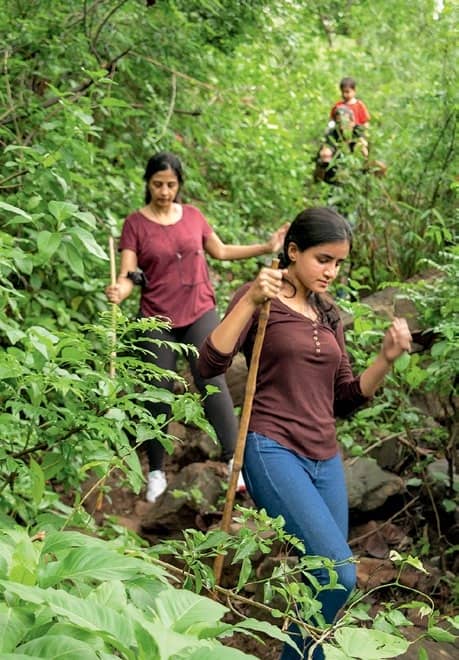 You can read up to 3 premium stories before you subscribe to Magzter GOLD
Log in, if you are already a subscriber
Get unlimited access to thousands of curated premium stories, newspapers and 5,000+ magazines
READ THE ENTIRE ISSUE
August 2020