Tunnels Of War
Travel+Leisure India
|
June 2019
Travel teaches some important lessons, as does history. Arundhati Hazra visits the Cu Chi tunnels in Vietnam and revisits the horrors of war. Lest we forget.
IN THE BENGAL OF EARLY 1970S, students protesting against the institutions they perceived as bourgeois had a curious chant, "Tomar naam, aamaar naam, tomar aamaar mayer naam Vietnam," meaning 'your name, my name, our mother's name is Vietnam'. They felt a kinship with the Vietnamese, who, thousands of miles away, were fighting a powerful and technologically more advanced country. Key to that fight were the Cu Chi Tunnels, a network of underground pathways criss-crossing Vietnam that helped the guerrilla fighters of Viet Cong evade American forces and maintain supply networks.
We gather on a chilly morning at the Saigon Opera House in Ho Chi Minh City for a tour of the tunnels. We are a myriad group—Americans, French, Australians—visiting the Ben Duoc tunnel network, about 80 kilometres from Ho Chi Minh City. As our bus speeds through the pastoral countryside, our guide gives us a brief history of the tunnels.
Vietnam was a patchwork of fiefdoms in the Red River delta until it was united in 1802 by Emperor Gia Long, with French support. French influence grew, and they soon annexed Vietnam into French Indochina. During World War II, Japan invaded Vietnam, which led Ho Chi Minh, a charismatic Communist leader, to create the Viet Minh coalition in 1941 to drive off Japanese occupiers and cast off the yoke of French colonialism. After the Japanese withdrew in 1945, Ho captured Hanoi in the north and declared Independence. France supported the reigning Emperor Bao in Saigon, in southern Vietnam. The French defeat in 1954 led to their withdrawal, and establishment of two separate states, though the war did not end there.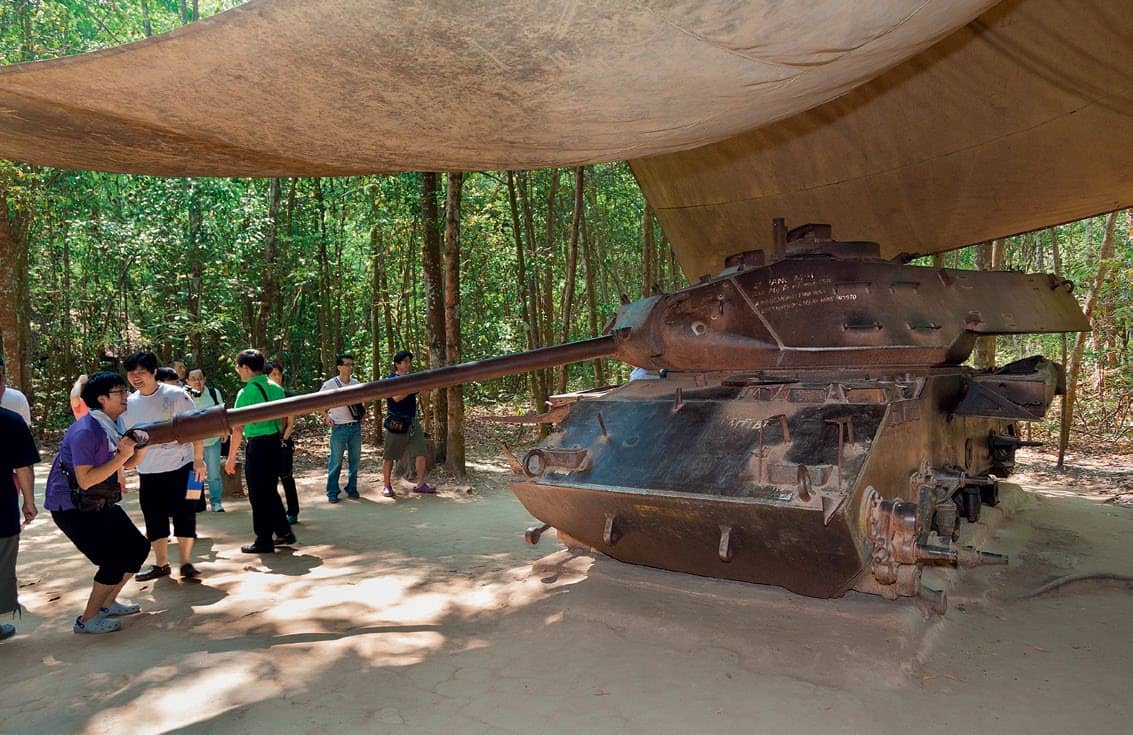 You can read up to 3 premium stories before you subscribe to Magzter GOLD
Log in, if you are already a subscriber
Get unlimited access to thousands of curated premium stories, newspapers and 5,000+ magazines
READ THE ENTIRE ISSUE
June 2019