Remote Archipelagos, Graceful Dhows, And A Forgiving People Await You In Mozambique
Travel+Leisure India|November 2019
From marine walks and snorkelling to sandboarding, land safaris, whale-spotting, and kayak explorations of mangroves, Mozambique offers a bewildering variety of adventures. Devanshi Mody gets introduced to the country's many treasures, including its forgiving people.
Leela and Gilli have had babies," Jacqui says. "Leela and Gilli?" My brow arches. "No wait, Lolly and Gilli… let me check," Jacqui, White Pearl Resorts' Activities Manager, is ever diligent. "Yes please, it's essential to get the names of the dolphins right," I aver.
Rowdy winds have sabotaged my Ocean Safari, aimed at spotting whales and dolphins. The weather has been ghastly since I arrived at 11 pm at White Pearl Resorts when, incidentally, at check-in, a bottle of sparkling wine was popped, I was handed a champagne flute that my butler refilled across stretches of wooden way under arches of kissing trees, past a brilliant cobalt pool, to my pool-suite on stilts.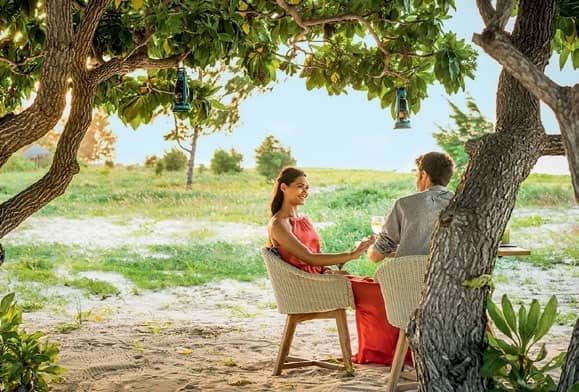 Day One. No Ocean Safari. I am dispatched instead to Ponta do Ouro where I whisk Domingos, my illustrious guide, to that wild wave-smashed point where Mozambique ends and South Africa begins for a spot of unscripted adventure: to stand with one foot in Mozambique and the other in South Africa. "Let's go!" Domingos frets. "If South African Marine Patrol catches us, we're in trouble and even bigger trouble if the tide suddenly walls us into the cliff!"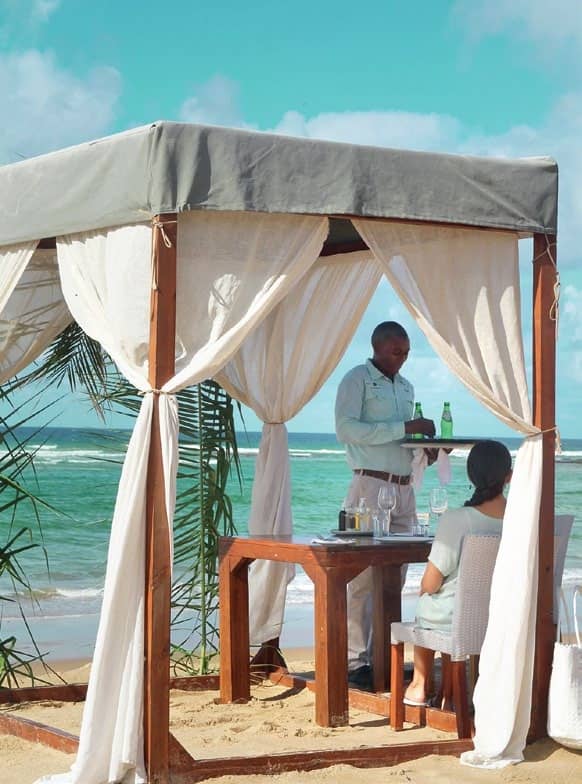 Day Two. No Ocean Safari. But White Pearl Resorts makes up with land safaris in Maputo Special Reserve, which turns out to be very special. Here's jungle extraordinarily hemmed by lacy seas. This is the real Africa, with unvarnished roads undulating like camel humps through raw wilderness—or what's left of it. Poachers set the forest ablaze recently, and the conflagration raged for months, leaving vast vacant patches gaping blindly, almost symbolizing the opaque immensity of human stupidity. Domingos assesses, "Why don't people see? Poaching brings quick money, but preserving wildlife will bring tourists and long-term revenue. We must educate people on conservation." An infinitude of scorched forest finally cedes to trees with their lower branches singed where the fire licked but didn't devour. As the forest thickens we descry bounteous antelope, wildebeest, zebra, and giraffe. The reserve's 54 lakes are ornate with birds, bulging hippos, and crocodiles. Domingos perches the car on a lake-facing hillock and assembles a bush breakfast as I inspect a rocky outcrop on the lake—it's a congregation of 50-odd hippos. There's no 'Big Five' here, but that obsession is a naive and parochial approach to wildlife.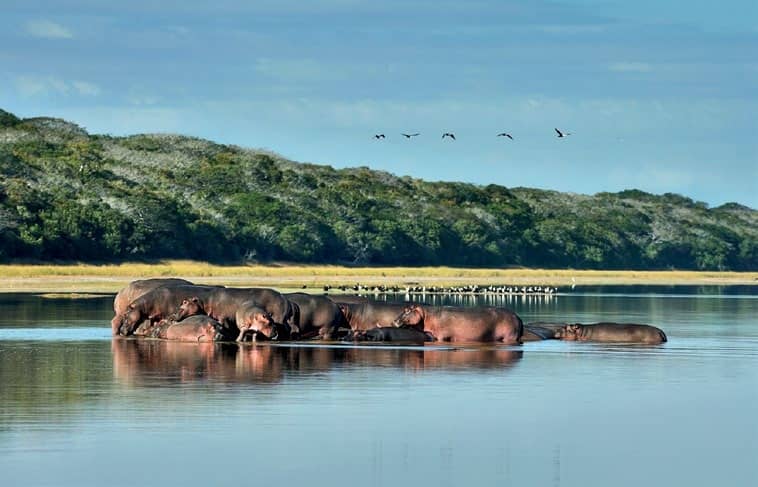 As an unruly elephant crosses our path, Domingos explains the behemoth's belligerence. "Elephants don't forget." And Mozambican elephants haven't forgotten the violent civil war. Domingos vividly evokes 10 years of war against the Portuguese followed by 16 years of foreign-sponsored civil war, which exterminated a million Mozambicans. Elephants were butchered for ivory, and the rhino population eradicated for horns. Yet, the reserve boasts around 500 elephants. When the orchestra of birds is jarred by a cavalcade of Chinese tourists, Domingos is alarmed. Everyone knows elephant tusks and rhino horns are usually China-bound.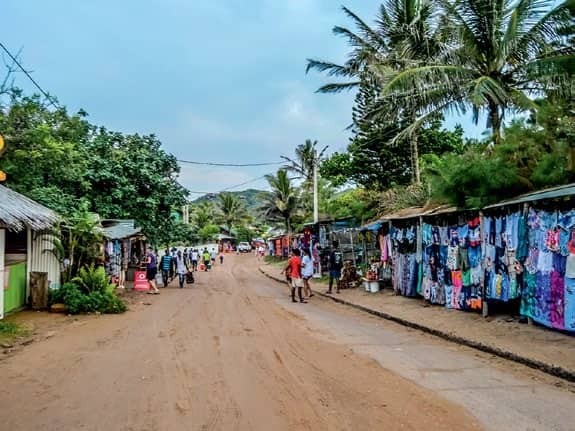 Day Three. Ocean Safari. Finally! The winds haven't abated, galloping waves are charging the shores like white steeds, but watching whales breach from my glass-façade suite or the ample daybeds stationed grandly around the resort doesn't suffice.
The boat catapults onto lofty waves totter at their hilt and come crashing down, rocking between crests, seemingly taller than the cliffs on the shore. Debbie, the delicate blonde on board, shrieks wildly. A bird bobs on the turbulent seas placidly. I want to venture further out to sea; Debbie shoots me savage looks. In the tumult of churning waves and screams, Jacqui pierces, "Look!" There are three hammerhead sharks. A turtle is unruffled by the theatrics. The boat pounds down again, as Debbie roars, "I need a whiskey! And my Chanel shades!" And then she spots a whale…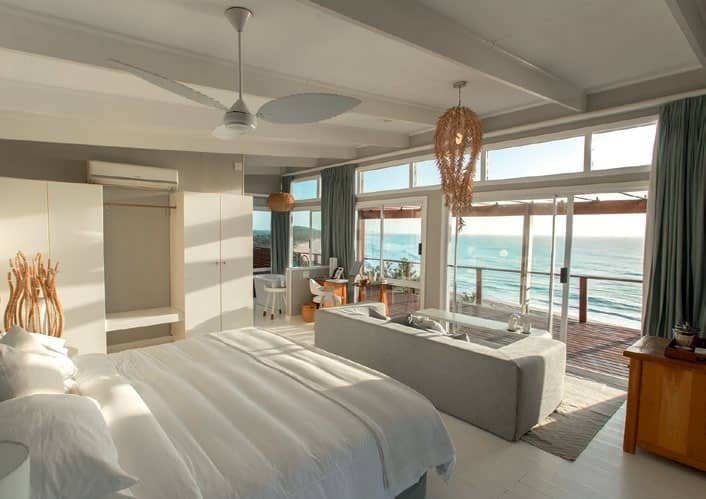 You can read up to 3 premium stories before you subscribe to Magzter GOLD
Log in, if you are already a subscriber
Get unlimited access to thousands of curated premium stories and 5,000+ magazines
READ THE ENTIRE ISSUE
November 2019