Modern Classic
Travel+Leisure India|June 2020
Peer behind the contemporary façades of Thessaloníki, in northern Greece, and you'll find extraordinary cultural treasures hiding in plain sight. On a whirlwind summer trip, Claire Messud retraces her family's links with the city—and finds a region ripe for discovery.
THE CITY OF THESSALONÍKI, a busy Aegean seaport in the northeast of Greece, might not be high on most travellers' must-visit list, but I wanted very much to see it. Though the nation's second-largest city has a rich and underrated cultural history, and the beaches of nearby Halkidiki are known to be spectacular, I was drawn by my family's history.
My grandfather, a French naval officer, was posted in Salonica (the Judeo-Spanish name for the city) at the beginning of World War II, after spending several years in Beirut, Lebanon. In Messud family lore, Salonica was a haven from the gathering storm—a place where Western Europe, the Balkans, and the Middle East overlapped in apparent harmony. There, for the first time, my grandparents lived in a pretty, comfortably furnished villa instead of a small apartment. Their children—my father and my aunt—had a leafy garden in which to play. They recalled it as a place of calm and prosperity.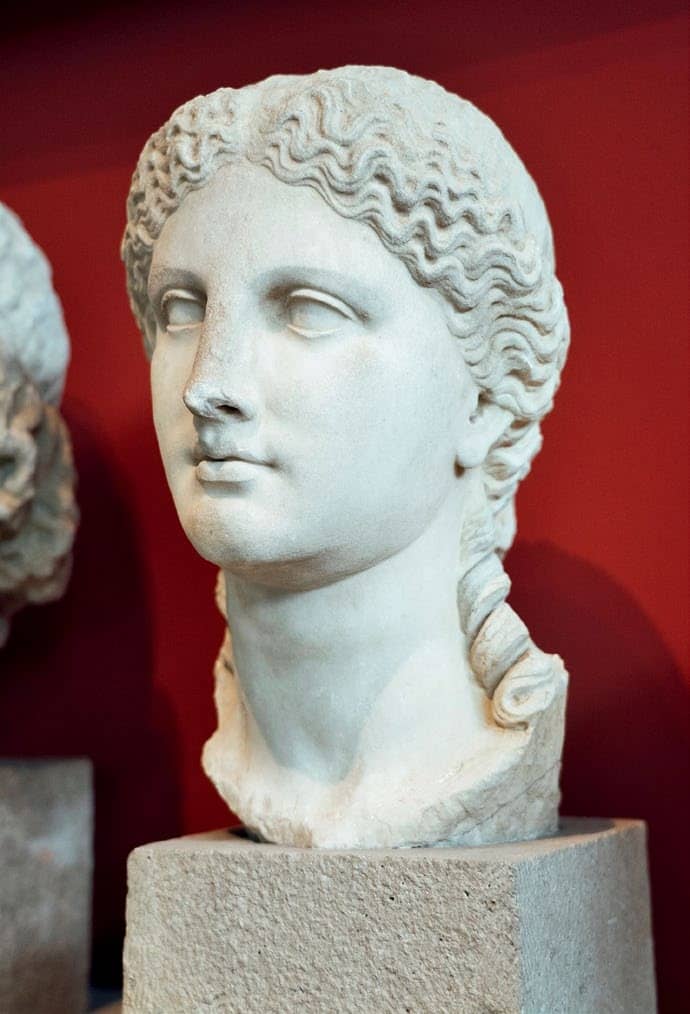 In the spring of 1940, when Germany invaded France and it was clear that Italy would soon enter the conflict, the family fled in haste. My grandmother and the children went back to Algiers, and my grandfather to Beirut, both cities then governed by France. By the war's end, the city that had so enchanted them had been forever transformed. My relatives never returned, but almost 80 years later, I wanted to see Thessaloníki for myself, and search for the traces of that lost cosmopolitan enclave.
What I discovered was a remarkable palimpsest of histories, more complex and fascinating than I had imagined, and a lively modern city, exuberantly Greek in its culture, buzzing with students rather than tourists. Nestled in a lovely natural harbour between the Aegean and rising hills, the city has a typically Mediterranean aspect—seafront cafes, white stone plazas and façades, brilliant sunshine, azure water lapping at the seawall— and a workaday, slightly old-fashioned atmosphere. I described it to a friend as "Nice meets Sofia," a combination that, as it happens, is utterly exhilarating.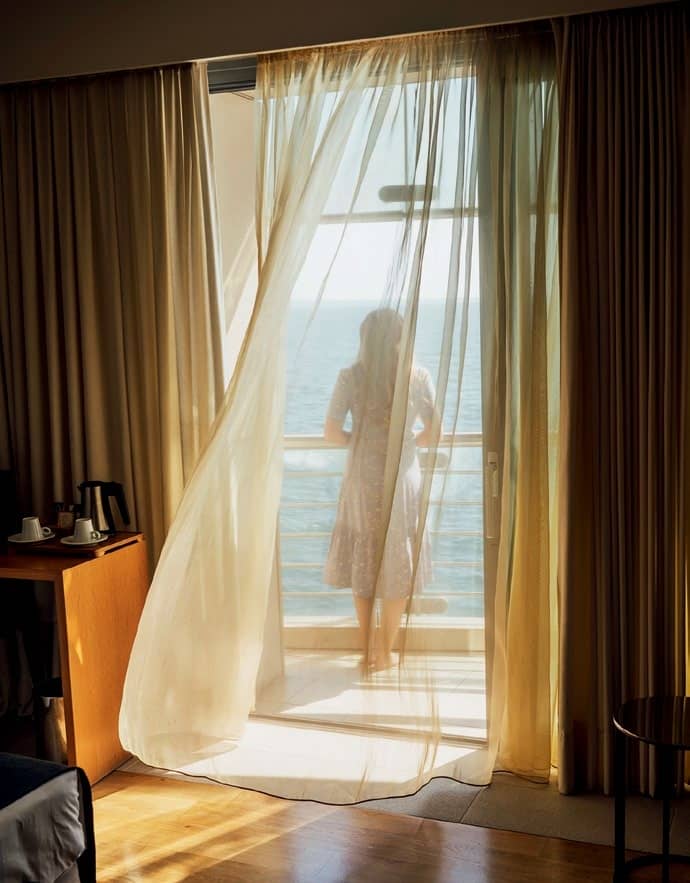 Today, Thessaloníki is known for a few iconic landmarks: views of Mount Olympus across the bay; the 15th-century White Tower on the seafront; the nearby modern sculpture of Alexander the Great astride his horse, Bucephalus; and a handful of Byzantine churches adorned with spectacular frescoes and mosaics. To my surprise, most of the architecture appears, superficially, to be new. A devastating fire in 1917 destroyed much of the centre, which now largely comprises undistinguished interwar apartment buildings.
Exploring the city in the beautiful May sunshine, I took a taxi to the neighbourhood that had once been my relatives' home. Where my father had lived with his parents—a sweet semi-suburban villa with a leafy garden on Queen Olga Avenue—there now stretch rows of balconied residential blocks with unglamorous shops on the ground floor.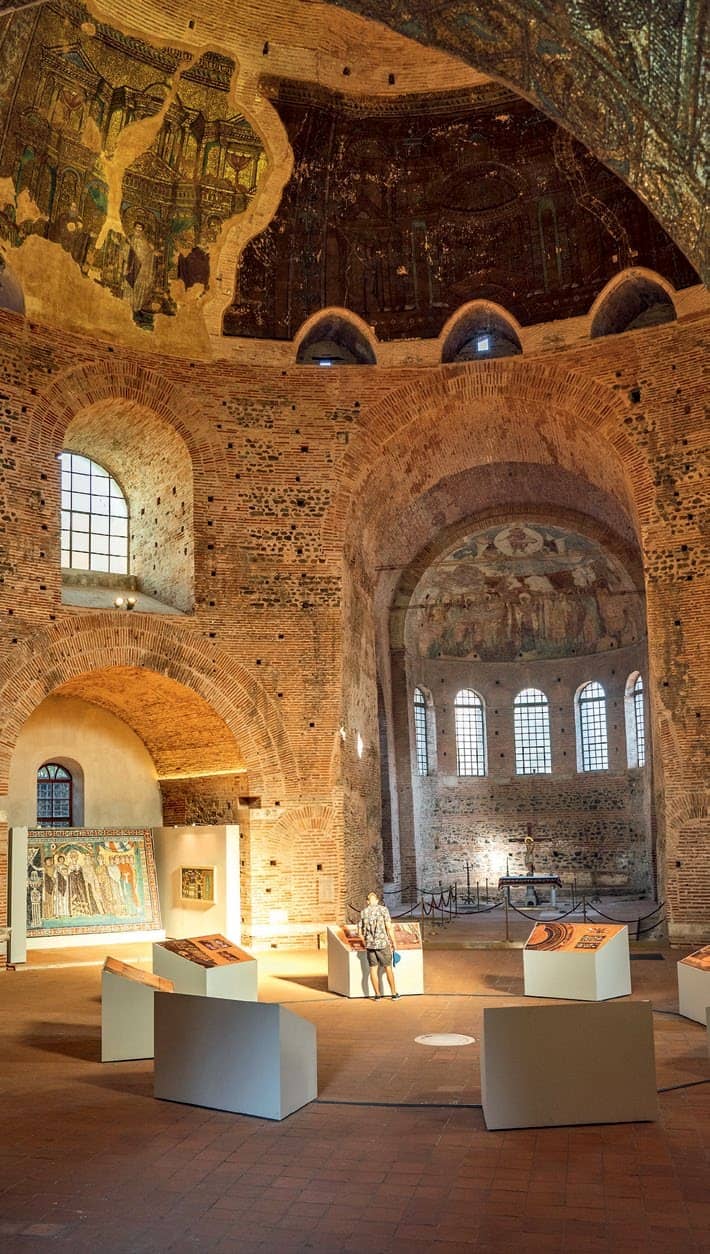 When my family lived there in 1939 and 1940, my father and aunt attended the local French school. Along with a few other children of European immigrants, there were Greek Orthodox kids, of course, but also the children of the city's important and long-established Jewish population. Salonica, for centuries more than 50 per cent Jewish, was once known as the 'Jerusalem of the Balkans'. Then, in 1943, the Nazis deported almost all of the Jews from Macedonia to Auschwitz, where they perished. Today, there are just 1,500 Jewish residents in a city of more than a million.
My family's landlords were a Jewish couple who even then were so concerned about the impending rise of Nazism that they had sent their son to boarding school in England. My grandfather remembered them with great emotion, thinking of their likely fate. He wanted passionately to believe that their son in Britain had survived and flourished.
TRAVELLERS TO THE MEDITERRANEAN ARE familiar with its cities layered with history: Alexandria, Beirut, Carthage, Valletta, Naples, Nice. Each carries the complexities of its past within its vibrant present, and Thessaloníki is no different. The tragic narrative of the Jewish citizens is only one of many remarkable episodes. Founded in 315 BC, soon after the death of Alexander the Great, who was born nearby, the city holds a wealth of unforgettable stories in, beneath, and behind its structures.
Dotted among the unremarkable 20th-century buildings are intriguing, sometimes astonishing traces of what once was. Thessaloníki was governed by the Ottomans from 1430 to 1912. Mustafa Kemal Atatürk, the father of modern Turkey, was born there in 1881, and his birthplace is a much-visited house museum, next door to the Turkish consulate. The atmosphere of early-20th-century Ottoman Salonica is beautifully captured in Leon Sciaky's 1948 memoir, Farewell to Salonica: City at the Crossroads. After spending a year in the United States in 1908, Sciaky returned by ship, still a boy, and recalled his arrival: "Salonica, stately and beautiful, appeared suddenly like a splash of white on the face of the hill... There were the slender minarets and the glistening domes of the ancient churches, the ramparts surrounding the city like a bejewelled diadem on its brow."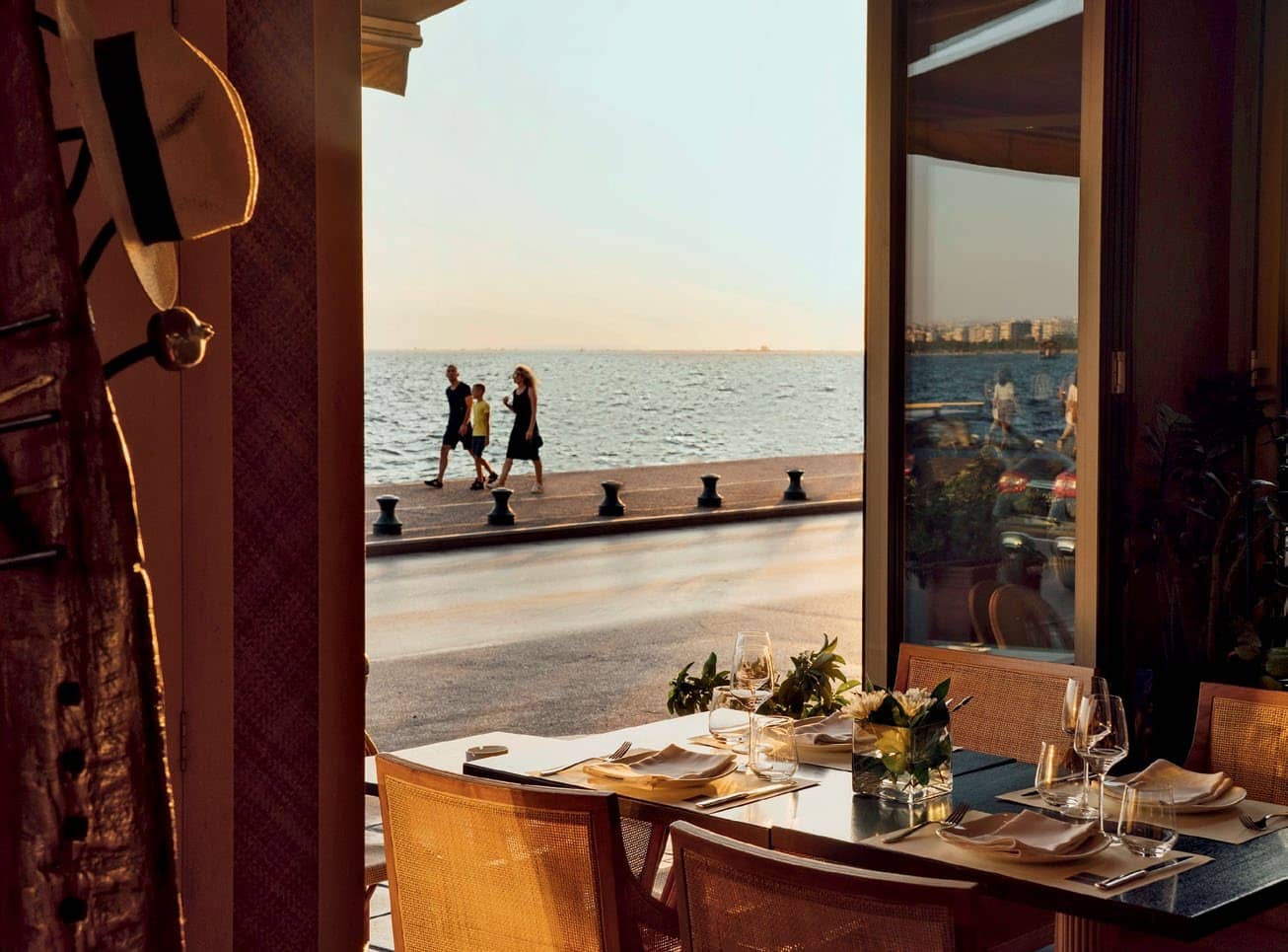 You can read up to 3 premium stories before you subscribe to Magzter GOLD
Log in, if you are already a subscriber
Get unlimited access to thousands of curated premium stories and 5,000+ magazines
READ THE ENTIRE ISSUE
June 2020