AN IRISH JAUNT
Travel+Leisure India|June 2020
Cruising through the heartlands of the Emerald Isle affords a glimpse of abandoned castles, placid lakes, and most importantly, the unhurried local lifestyle.
WE MAY HAVE TRADED atlases for Google Maps and guidebooks for the Internet, but the road trip still has a hold on the imagination. It's our chance to break away from the spaces we've known, and explore new regions. In Ireland, past windmills and hay rolls, our SUV was stopped in our tracks by sheep and the occasional traffic jam. Luckily all that was needed was patience to get through both interruptions, which gave us the opportunity to gaze out the window and attempt to capture rolling fields and cloudy skies—reminiscent of early Windows desktop wallpapers emblematic of the first connected generation of the world.
Unlike most first-time visitors, I wasn't going to see the Cliffs of Moher or Dublin's Guinness brewery. Instead, I was spending five days in the heartlands of the Emerald Isle. Interspersed through my itinerary was a series of unforgettable meals, a crash course in local history, and the chance to soak up the kind of lifestyle that is increasingly hard to find in overcrowded tourist centres and packaged experiences.
Along the way, we were greeted by some grey days, par for the course in the British Isles, but we could have done without the clouds on the afternoon we spent on Lough Oughter, kayaking towards Clough Oughter Castle. The lake is only about two hours from Dublin, but seems a world away. On the angular, jagged banks, the coastal greenery seemed to be making incursions into the lake, with low shrubbery arcing gracefully into the water. Close to the edge, bevies of swans were indifferent to the grey surroundings and us—tourists with shoulder and arm strength that was less than suited to kayaking—instead floating serenely on the water, their brilliant white acting as beacons in the haze.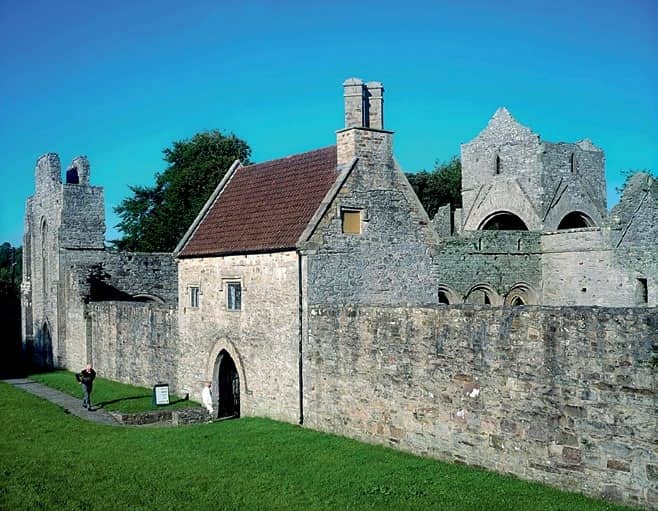 At the abandoned castle, more of a single turret than a full-fledged fortification, we were told the story of the O'Reilly's and the O'Rourke's, two Gaelic Irish clans, and how the stone castle had been used by both. A walk around the spit of land revealed that even though the isle houses nothing else, it manages to be a repository of the region's history. The next day, at Rathcroghan Visitor Centre (rathcroghan.ie), we dug deeper into that past, going as far back as 3,500 BC. The unassuming centre announces itself thanks to its mud red colour, and is the gateway to the outdoor archaeological sites that show burial mounds, which have survived over the millennia as cavities and hillocks carved into the neighbouring fields. Those interested can spend time exploring the 28 stacks, spread over 6.5 kilometres, but we had another museum to visit before calling it a day.
You can read up to 3 premium stories before you subscribe to Magzter GOLD
Log in, if you are already a subscriber
Get unlimited access to thousands of curated premium stories and 5,000+ magazines
READ THE ENTIRE ISSUE
June 2020