A Tea Trail From Guwahati Unfurls The Mysteries Of The Widely Consumed Indian Tea
A saunter in Assam's tea estates and a dip in the production process must find a place on every connoisseur's bucket list. Kumar Shree discovers the nuances of his morning cup and the life of a planter on a tea trail from Guwahati.
In the first 20 minutes of the drive to the hotel, the landscape transforms from stark urban streets to idyllic roads flanked by hills and fields before a highway leads me into the heart of Guwahati. My accommodation for the night, the Novotel Guwahati GS Road, is a plush metropolitan hotel that blends into its charming surrounds.
The next day, I am on the road by 7 am, while the city is still snoozing its alarms. My destination is Misa Polo Club in the picturesque Kellyden Tea Estate, a three-hour drive from Guwahati. The long drive ensures I have enough time on hand to savour the landscapes en route. Under an overcast sky, settlements appear in the midst of verdant fields—colour clusters cropping up against vast expanses of green.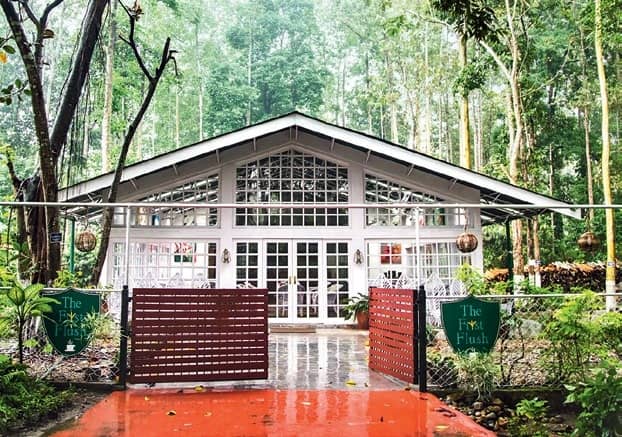 At the destination, surrounded by verdant tea plantations, a slow drizzle makes the Misa Polo Club look like a toyhouse. The club may appear tiny from the outside, but it oozes royalty inside. A regal shade of brown dominates the decor, as the walls narrate a long and rich history. After a quick breakfast and a tour of the 18-hole golf course, I hop over to the production factory of the tea estate (amalgamatedplantations.co.in).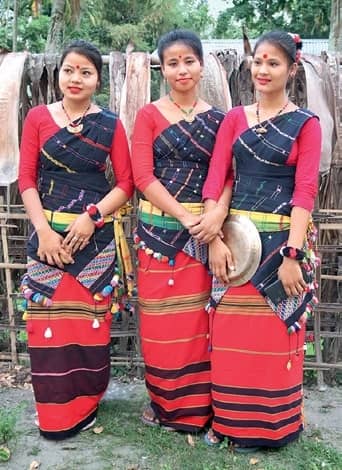 It is here that I realise how little I know about the CTC tea I consume every morning. CTC stands for Crush, Tear, and Curl. Once in the factory, the leaves first undergo withering, where moisture is blown away from them. Next is maceration, where a shifter is used to clean the leaves before feeding them to the rotorvane. The leaves are then cut by passing them through high-speed CTC rollers—this completes the cell rapture process and gives the desired shape to the tea. Next, the oxidation machine facilitates the reaction between oxygen from the humidified air and the chemicals in the leaves, tanning the green leaves to the shade we're familiar with. The tea now undergoes drying with the help of hot air—oxidisation is stopped at the desired state when the tea acquires its classic blackish brown colour. Finally, it is sorted into grades and tasted for quality checks before packaging.
You can read upto 3 premium stories before you subscribe to Magzter GOLD
Log-in, if you are already a subscriber
Get unlimited access to thousands of curated premium stories and 5,000+ magazines
READ THE ENTIRE ISSUE
October 2019