A MOUTHFUL OF MADRID
Innumerable jamón museums, endless tapas bars, plenty of cafes, classic churro houses, and over 20 Michelin-star restaurants make Madrid the ultimate destination to eat and drink in Europe.
"You must try our speciality: pig's ears!" suggests Savio, a cheerful waiter at De Jaime, one of the many tapas bars on Calle De La Victoria. It is our first meal in Madrid, and we are a bit disconcerted by the offer. The discomfort turns into curiosity, and shortly after, we are munching on orejas con patatas bravas, a tapas delicacy we had never even heard of.
If you are new to Madrid, chances are that you will be overwhelmed by the culinary landscape of the city. Being uncomfortable, though, is essential to make the transition from ignorance to bliss—for in Madrid, if you know your food, you know everything. Known to take pride in its leisurely breakfasts, languorous lunches, and endless pub-crawls, Madrid is the perfect place to let go of your inhibitions.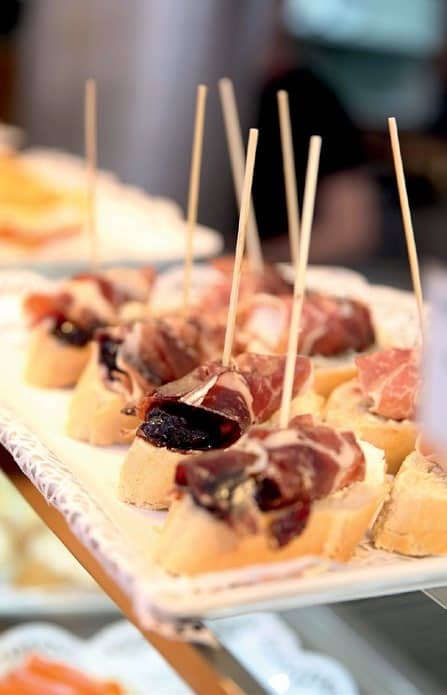 MERCADOS AND MEATS
Madrid loves its meats. Ham, or jamón, comes in uncountable varieties. Sardines are dressed in olive oil and served on slices of bread. Anchovies are everywhere, and salted cod, or bacalao, hang like streamers on food stalls. Shrimps sizzle in olive oil, crab is made into cakes, octopuses are staple. Chicken and mutton are rare to find here, but beef is abundant. Suckling pigs and lambs, roasted whole, are delicacies. Stews made with pork and beef are revered. With all the meat around, it may seem like Madrid is no place for vegetarians, but its fresh produce remains some of the best in the world. Ever heard of Spanish oranges, olives, tomatoes, and pimentos?
Owing to its unique location, Madrid has access to the freshest fruit and vegetable produce of the Iberian Peninsula. Cheese is abundant, as are fresh herbs. And no one can deny the charm of Spanish wine—made from Rioja grapes, it is easily the finest vegetarian product of the country. The best places to find fresh produce are the mercados of Madrid. They are also great alternatives to traditional restaurants for experiencing authentic local cuisine. "Market culinary experiences," says Paula Valluerca, a guide with Devour Madrid, "maybe better options if you want smaller bites and larger variety."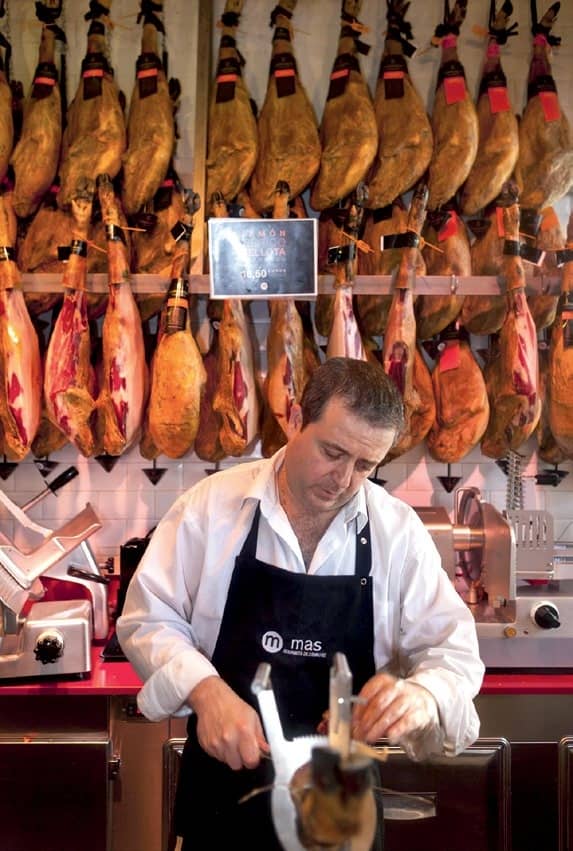 You can read upto 3 premium stories before you subscribe to Magzter GOLD
Log-in, if you are already a subscriber
Get unlimited access to thousands of curated premium stories and 5,000+ magazines
READ THE ENTIRE ISSUE
January 2020