Travel Secrets: Hidden Malaysia
Travel Secrets India
|
September-October 2015
Our London correspondent Shozeb Haider likes to go where the crowds don't. True to form, his Malaysia tour tosses up terrific non-touristy gems.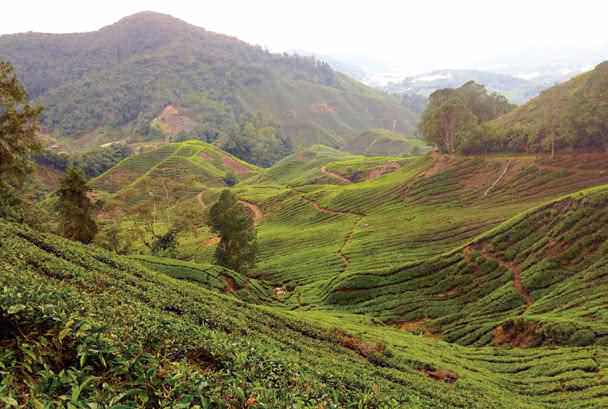 White sandy beaches, clear turquoise blue water, dense tropical forests, orangutans and Petronas Towers. These tourist traps awaiting every visitor to Malaysia were struck off the list as soon as I decided I would be travelling on a four-day trip. After extensive deliberations, I picked two places–Cameron Highlands, the highest hill region on peninsular Malaysia and Georgetown, which arguably is the heart of composite Malaysian culture.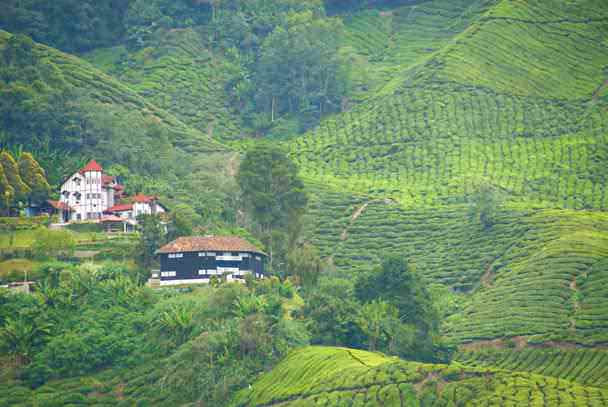 An early morning three-hour bus ride from Kuala Lumpur brought me to Tanah Rata. At 1400 m, it is the largest amongst eight interconnected towns, spread over 35 kilometers, along the arterial highway 59. The nearby towns of Brinchang, Ringlet, Bertam valley, Kea farm, Tringkap, Kuala Terla and Kampung Raja collectively form the Cameron Highlands. Named after the British surveyor, Sir William Cameron, this is a wonderful escape from the warm humid tropical heat of the lowlands, where the temperatures almost never exceed 24 degree C. The surrounding buildings exude old British charm. Small cottages, narrow alleyways, rose gardens, cascading waterfalls and walking trails through the temperate forests add to a nostalgic allure. One could easily mistake it for an English hamlet. Some Tudor-styled landmarks that have withstood the test of time include the Ye Olde Smokehouse Inn, All Souls Church, Foster's Lake House and the most infamous of the lot – the Moonlight Bungalow. It is from here, one misty spring evening in 1967, that Jim Thompson, a Thai silk magnate, went for an evening walk and never returned. His disappearance is one of the unsolved mysteries that attract a lot of travellers to this part of Malaysia.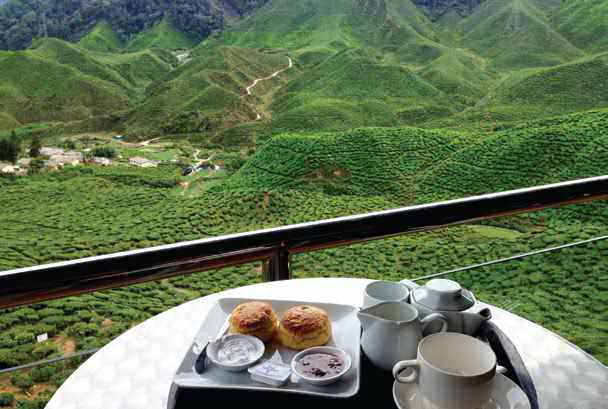 The fertile mountain slopes and the cool climate make it ideal for strawberry growing. However, it is the endless lush green tea gardens that this region is famous for. Cameron Highlands is to Malaysia what Nuwara Eliya is to Sri Lanka. No trip is complete without visiting a tea estate.A narrow winding road off the main highway near Brinchang leads to the Sungai Palas Tea Garden. A sprawling estate owned by Boh Tea Plantation is the largest in Southeast Asia. Perfectly manicured rows of tea plants on undulating hills make for a compulsive viewing. The tea leaves are handplucked, fermented and processed onsite at the nearby factory. A guided tour offers interesting insights into tea cultivation, and is provided free to visitors. A must-for-all is a trip to the factory cafeteria for tea sampling. Freshly baked scones, locally procured strawberry jam from nearby farms and Malaysian tea, with spectacular vistas overlooking the estate: absolute bliss for tea lovers.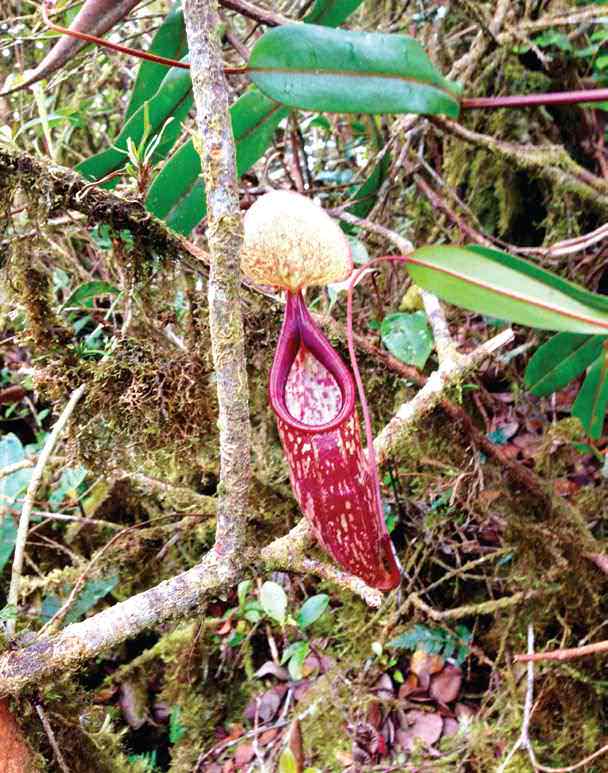 You can read up to 3 premium stories before you subscribe to Magzter GOLD
Log in, if you are already a subscriber
Get unlimited access to thousands of curated premium stories, newspapers and 5,000+ magazines
READ THE ENTIRE ISSUE
September-October 2015