The Mud-Brick City Of Timbuktu
For a long time, the Fabled town of Timbuktu was covered in myths leading to debates as to whether it at all existed or not.
The name Timbuktu literally means 'the middle of nowhere'. It comes from the fact that the locals resisted the entry of Westerners into the town for a long time, until the last century. So, while all knew about the existence of the place from Islamic scholars who wrote about it in their works, westerners could never actually reach it.
Timbuktu has played an important role in the ancient trans-Saharan trade route and salt, dyes, books, spices, and gold were the main items traded here.
Modern-day Timbuktu, with all its historical significance, sits covered in mud-brick buildings of great importance, on the edge of the Sahara Desert, about 20km away from the Niger River, in the land-locked Western African country of Mali. Timbuktu is one of the important towns of Mali, which is the 8th largest nation in Africa. The town has been settled since the 5th century BC, but the current population is less than 70,000.
Mali has a unique architecture that is inspired by the Sudano-Sahelian architecture prevalent in West Africa. The main component of this architecture are adobe (or mud brick) buildings. Timbuktu is known for a host of mud-brick buildings and mosques that have earned it the status of UNESCO World Heritage Site. The following are some of the most important mud-brick buildings of Timbuktu: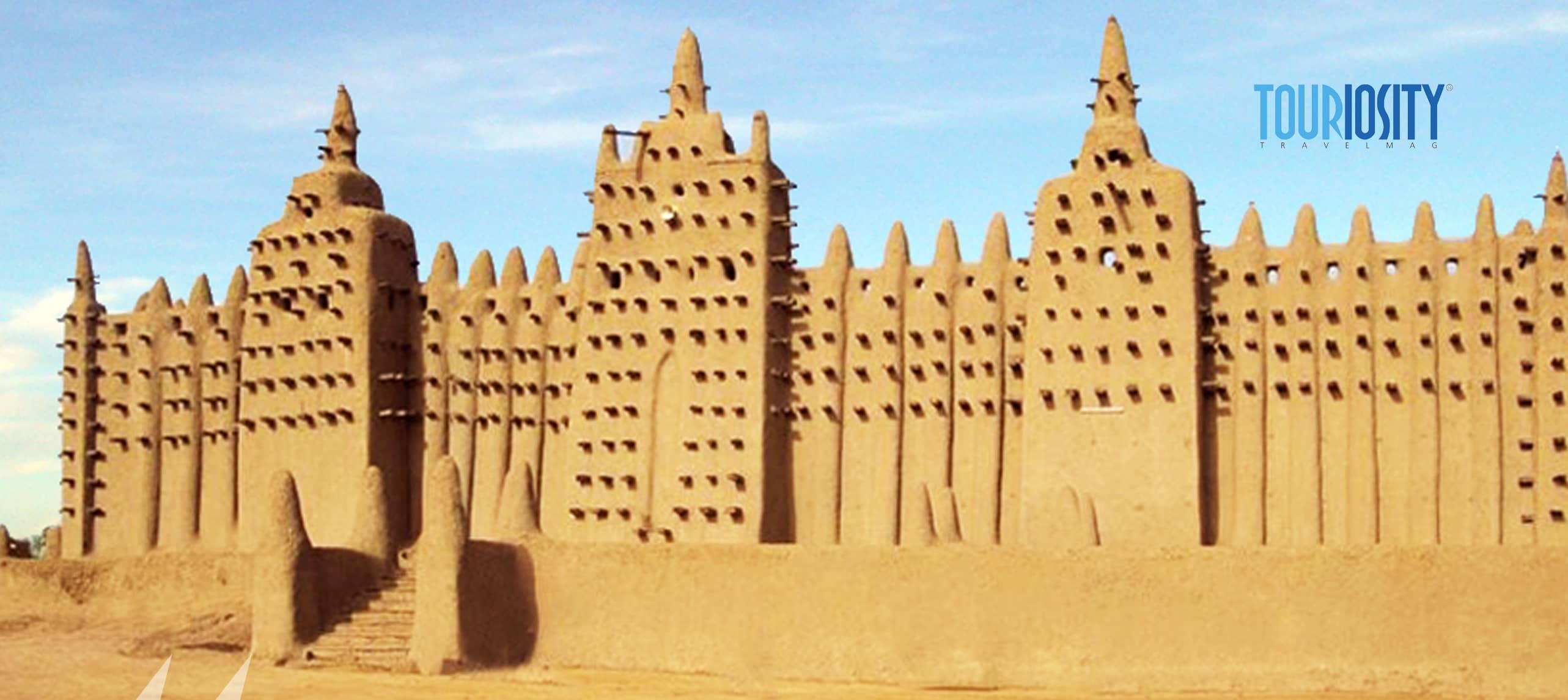 University of Timbuktu
The University of Timbuktu is not a university in the strict sense of the term, but a loosely organized scholastic community that endured during the medieval period. It is thus not a single building but a collective term for the teaching associated with three mosques of Timbuktu. These mosques are the Sankore Mosque, the Djinguereber Mosque, and Sidi Yahya Mosque. The mosques were great centers of learning in the medieval times, for many centuries, and has produced some of the most famous works in Islamic Africa, that is collectively referred to as the Timbuktu Manuscripts.
With the growth of trade in Timbuktu starting from the 12th century, it also became wealthy and this paved the way for it to become a center of learning, attracting many important Muslim scholars and resulting in important manuscripts. The mosques became centers of learning.
You can read upto 3 premium stories before you subscribe to Magzter GOLD
Log-in, if you are already a subscriber
Get unlimited access to thousands of curated premium stories and 5,000+ magazines
READ THE ENTIRE ISSUE
November 2019