Natural Mud Attractions Around The World
From the days of Egyptian Queen Cleopatra, mud has been known to be used as a beauty and wellness ingredient.
It is said that Cleopatra would use the black mud of the Dead Sea as an exfoliator for her skin to make it look more radiant and soft. She is also believed to have opened the first spa on the shore of the Dead Sea. This proves that mud baths have existed for thousands of years and have only been rediscovered by modern-day spas.
A mud bath is not difficult to comprehend. It is simply a bath of mud, mainly taken in areas with hot spring water and volcanic ash. Tourists from around the world are known to travel many miles to indulge in mud baths. There are many locations known for natural mud baths, and in this article, we talk only of those areas, and not spas. There may be mud baths from various sources like lakes, saltwater sea, hot springs, and mud volcano. The following is a list of the best places to have natural mud baths around the world.
Calistoga Hot Springs, Napa Valley, California
Calistoga is a small town known for its rejuvenating mud baths and healing geothermal waters, apart from wineries. The small town is dotted with spas that provide therapeutic mud baths with volcanic ash mixed with local hot spring water. Peat moss is also added to help suspend the body just below the surface in a soft, warm cocoon. The Mt. Konocti in California erupted millions of years ago resulting in the region being coated in mineral-rich volcanic ash whose therapeutic value was first discovered by the local Wappo tribe. That's how the place came to be known for mud baths.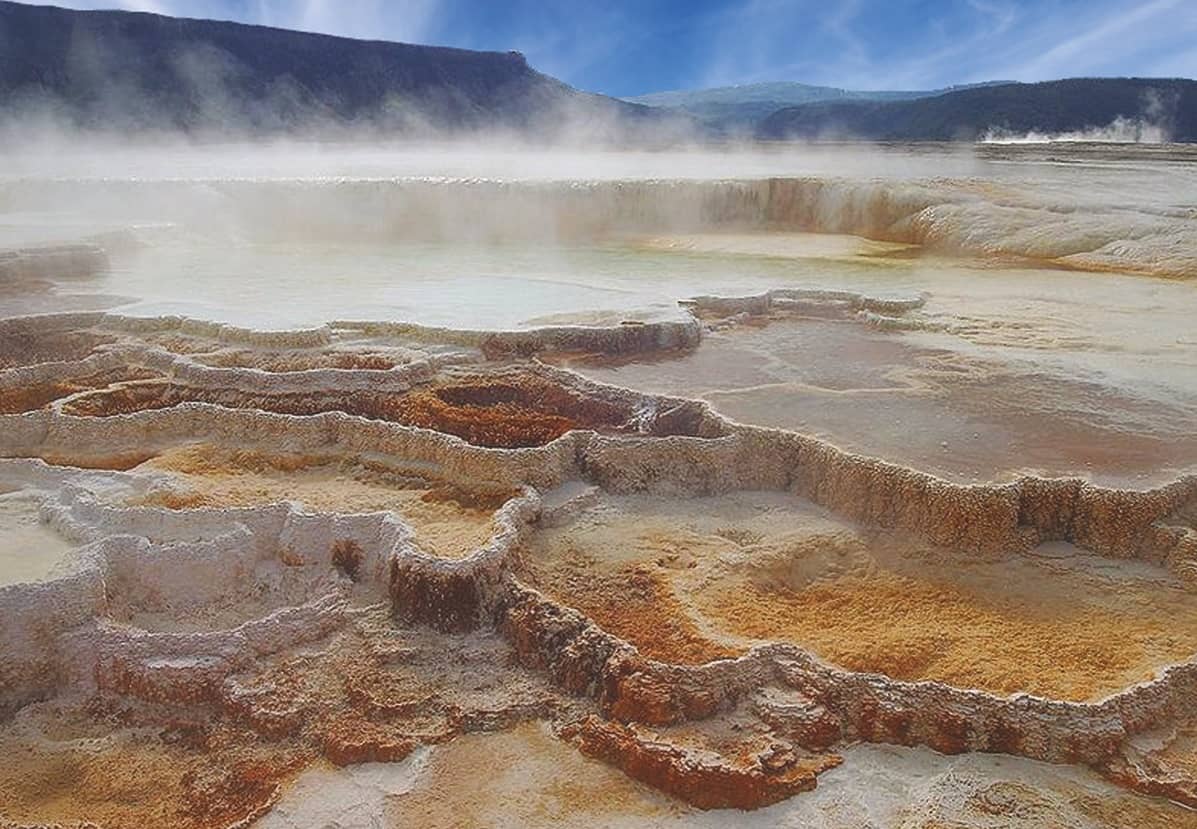 Bormio, Italy
Located in the Lombardy region of the Italian Alps, Bormio is known for its winter sports and geothermal pools and mud baths. More than 2,000 years ago, the Romans discovered the curative powers of the waters of mountainous Bormio. The waters flowing from the springs all round the year at a warm temperature of 97-105oF attract the wearied skiers to come for a bath and relax.
Lake Techirghiol, Romania
This lake is located in Northern Dobruja in Romania. The name literally means Tekir's lake and this is derived from a popular legend about this lake. As per this legend, once a blind old man named Tekir and his crippled donkey walked into the mud of this brackish lake by mistake. The old man tried his best for hours to come out of the smelly mud here and ultimately succeeded, only to discover that his eyesight was back. The donkey refused to move from the mud and it ultimately emerged from the mud fit and younger. Soon the whole town knew about it and rushed to the lake for a mud bath. That is how they say, the lake became popular. There is even a statue of Tekir and his donkey in the town now. Even today many people come here for healing their wounds and treating their diseases. The lake has hyper-saline water which is the result of successive evaporation of seawater that remained in its basin after tectonic-erosive phase exhaustion created a fluvial-marine firth and the lake's connection to the sea closed. The accumulation of salts in the water was also helped by the semiarid climate with high temperatures in summer.
Volcán El Totumo, Colombia
Located in Santa Catalina near Cartagena, the El Totumo volcano is an active mud volcano that receives domestic as well as some international tourists. It is the smallest volcano in Colombia and is also significant because of the aluminum, calcium, and magnesium-rich mud which is said to possess healing properties. Here, you can literally jump into the 15-foot diameter crater of the active volcano that is about 15m in height and is reached via a staircase. If you are in a mood to splurge, you can also have paid personal attendants to massage the mud on your body. The crater of the mud volcano can accommodate about 10 to 15 people at a time. Once done with the mud bath here, tourists can take a bath in a nearby lagoon to remove the mud.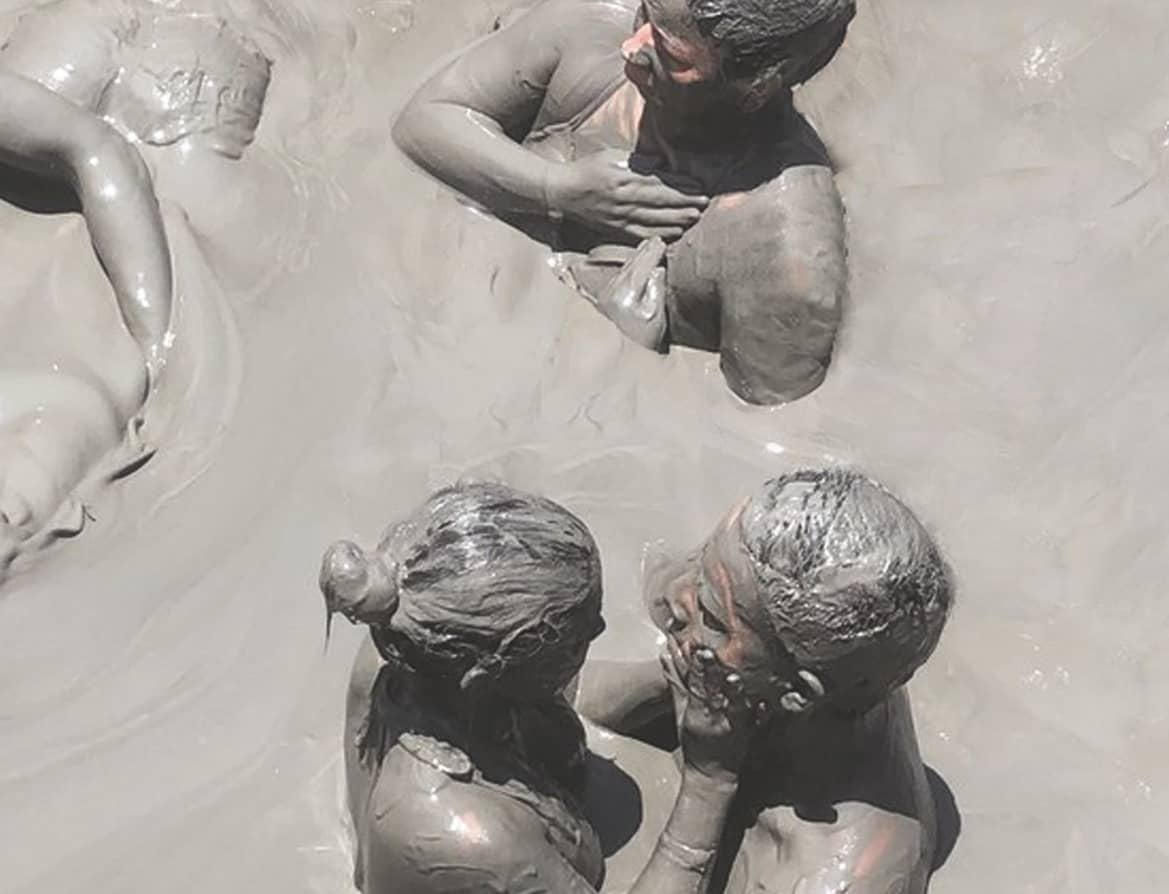 Lido Delle Nazioni, Ferrara, Italy
Lido Delle Nazioni in the Ferrara province of Italy is known for adventure sports, therapies and beautiful nature. It was also home to Italian General and nationalist Giuseppe Garibaldi who took shelter here for a while with his dying wife Anita. The spas here are known for mud bath therapies. The special treatment is with the bromine saltwater here which is said to have anti-inflammatory, detoxifying, analgesic and revitalizing properties.
Sulphur Springs, Soufrière, St. Lucia
You can read upto 3 premium stories before you subscribe to Magzter GOLD
Log-in, if you are already a subscriber
Get unlimited access to thousands of curated premium stories and 5,000+ magazines
READ THE ENTIRE ISSUE
November 2019