Kumortuli: Creating Idols Out Of Mind
Kumortuli holds a long tradition of clay idol making in India.
A neighborhood in the north of Kolkata, close to Kumortuli Ghat, this place is very closely associated with the most important festival for Bengalis, Durga Puja. The area, spanning over not more than a square kilometer, hosts at least 100 families of artisans who are locally known as Karigars or Kumars. This community produces at least 3000 idols of goddess Durga are manufactured in this area.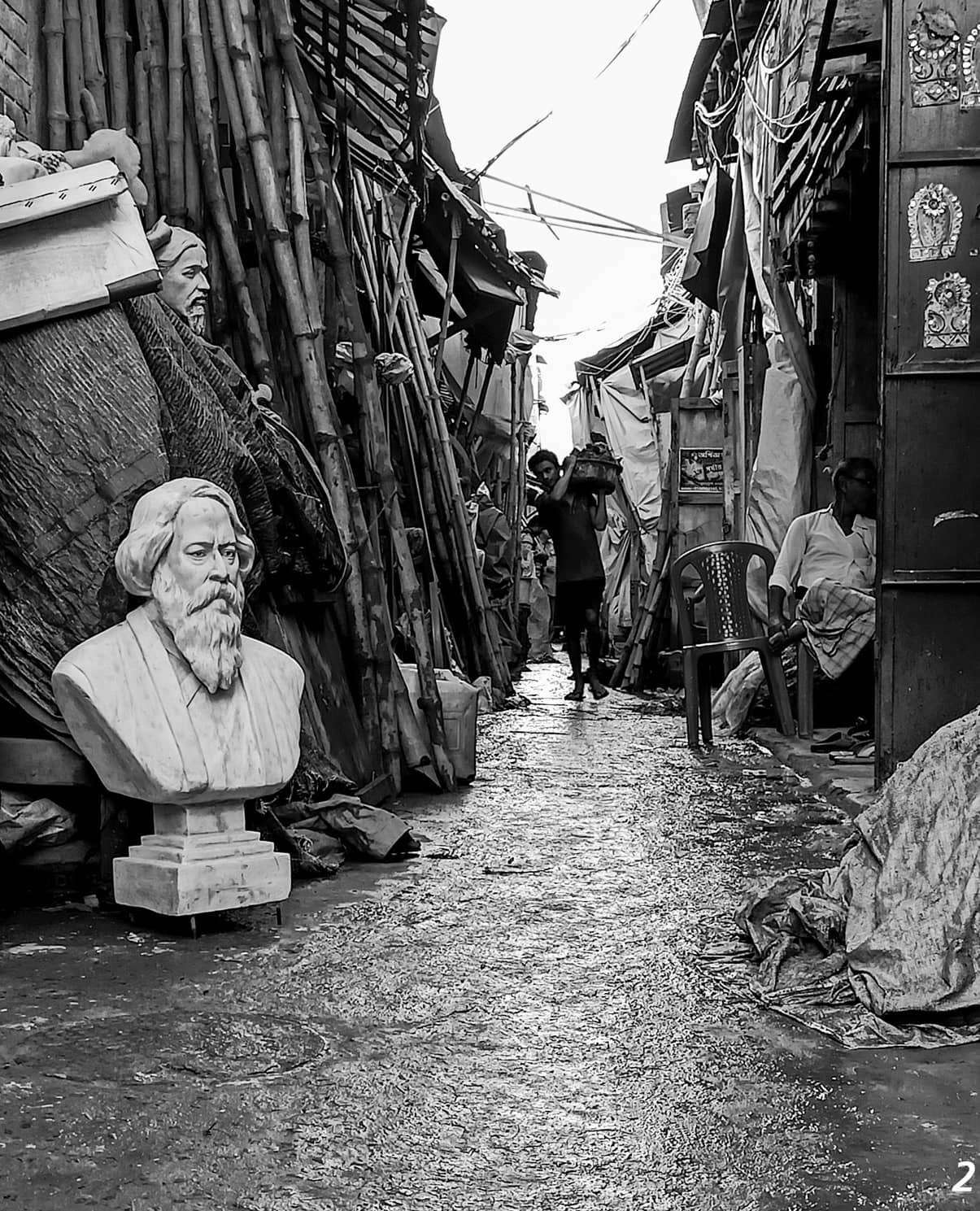 Karigars or Kumars are the ones who create idols from raw clay. Each of them has its own workshop, which is also where most of them live with their families or co-workers. All the workshops are lined up within narrow lanes. Usually, these workshops are 15 feet to 20 feet in height and the roofs are made up of bamboo or tin, some have concrete roofs as well.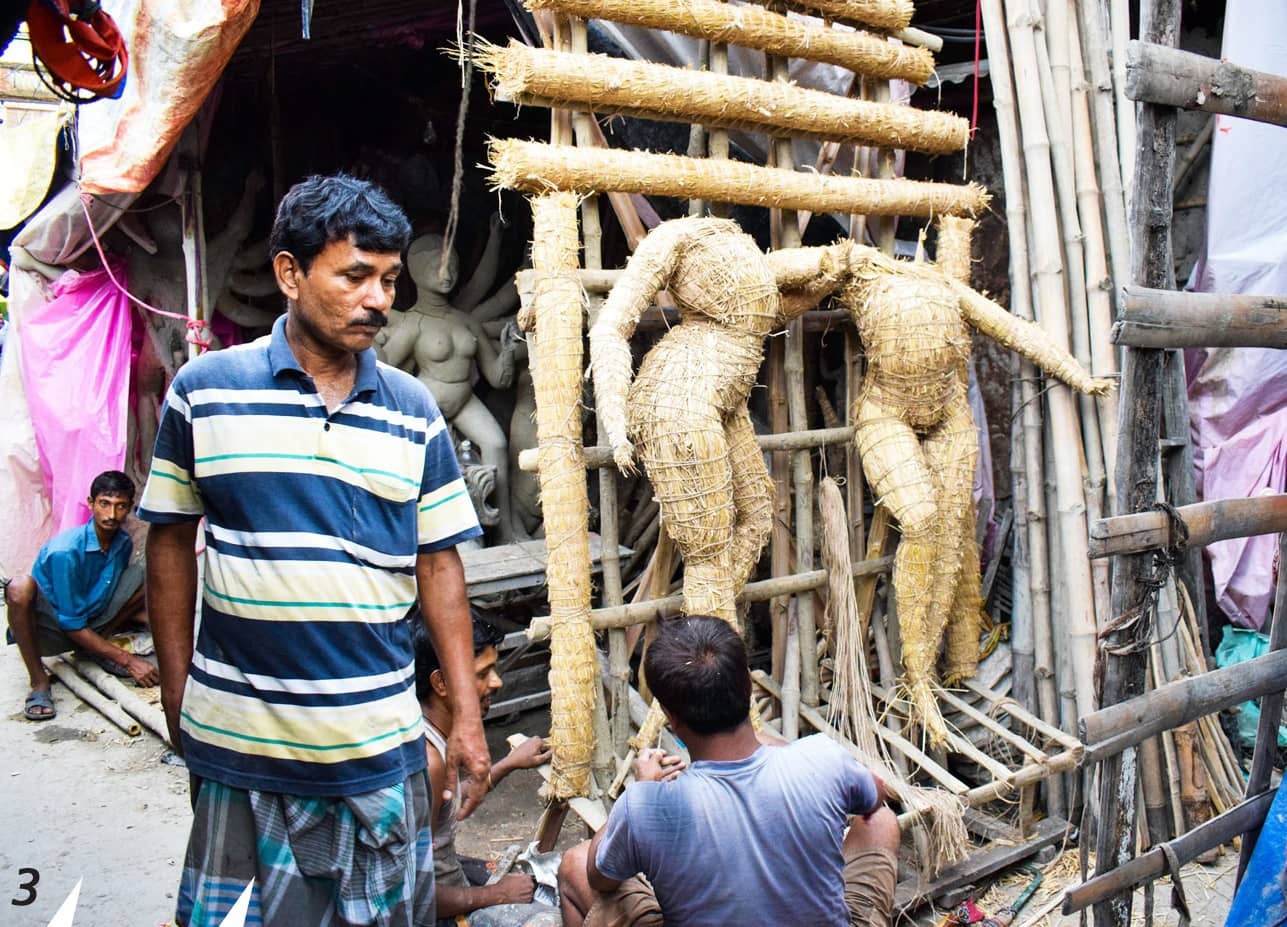 The practice of making idols is usually a family affair, which is passed on among the generations and each and every member of the household participate in the process in some way or the other.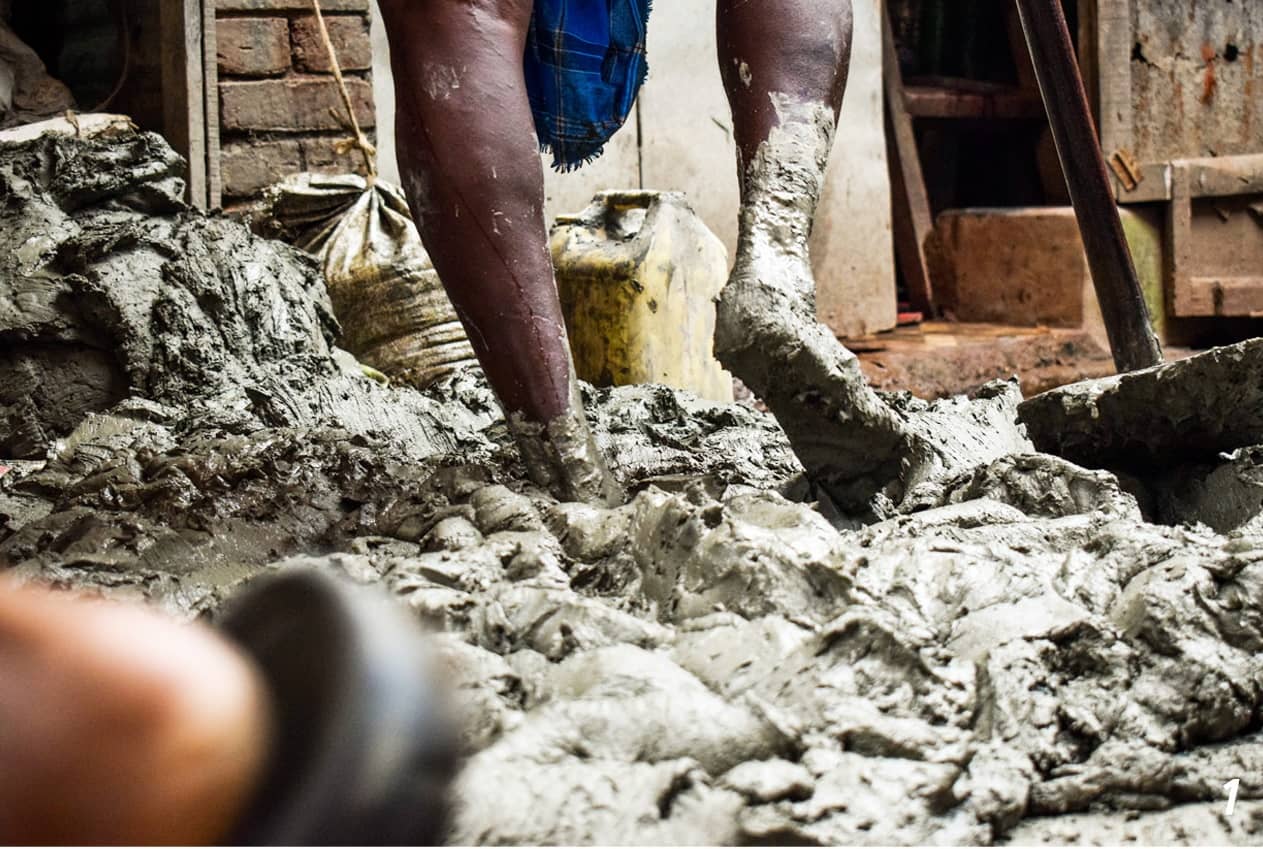 The process of turning mud or clay into an idol is a long drawn one and usually spans over three to four months and is performed according to various rules and regulations. There are three stages involved in crafting an idol – a) making the structure out of bamboo and straw, b) applying clay and painting the idol, c) decorating the idol.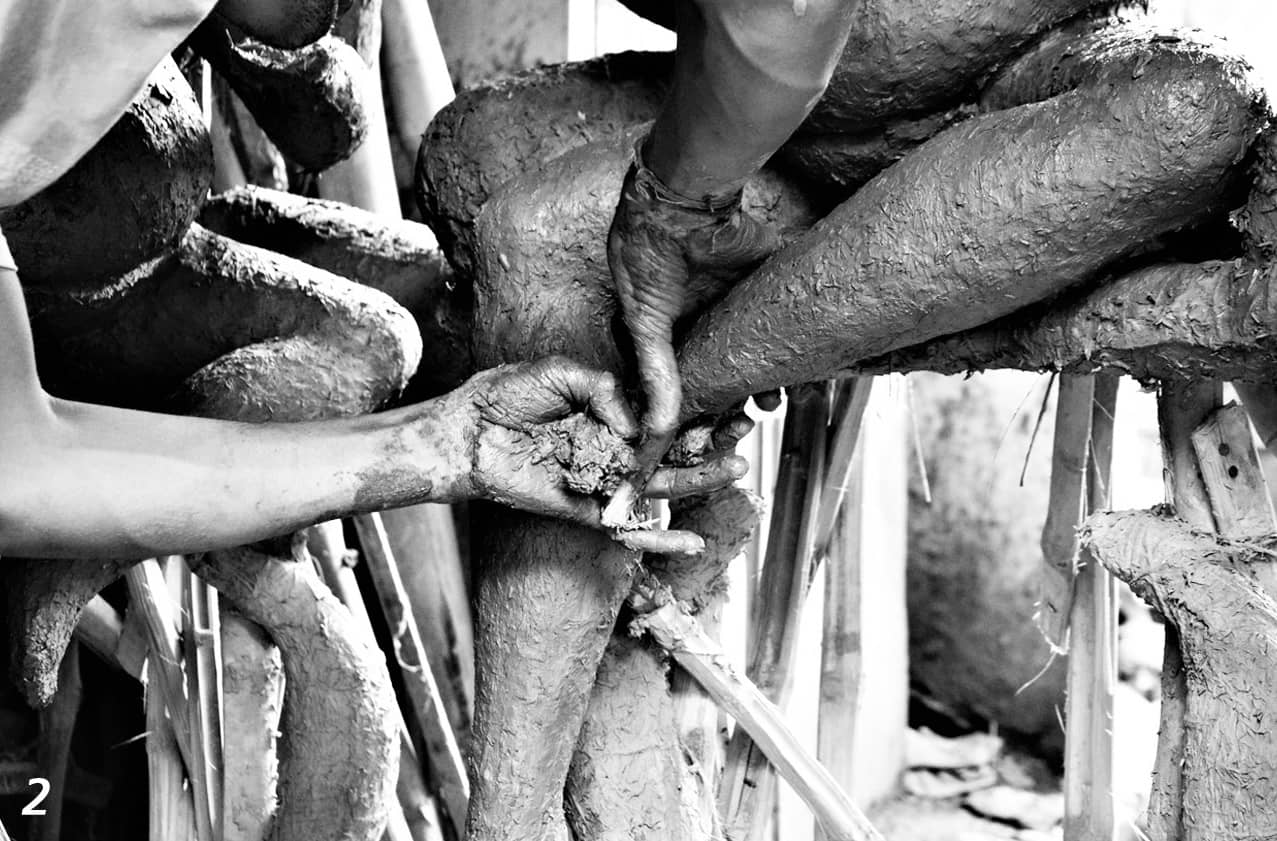 Making of the structure
The first step towards making a Durga idol is the Kathamo puja which takes place on the day of Rathayatra, which occurs typically three-four months before the Durga Puja. Here artisans worship the tools to be used for the creation of the idols and the structure of the idol is built and worshipped.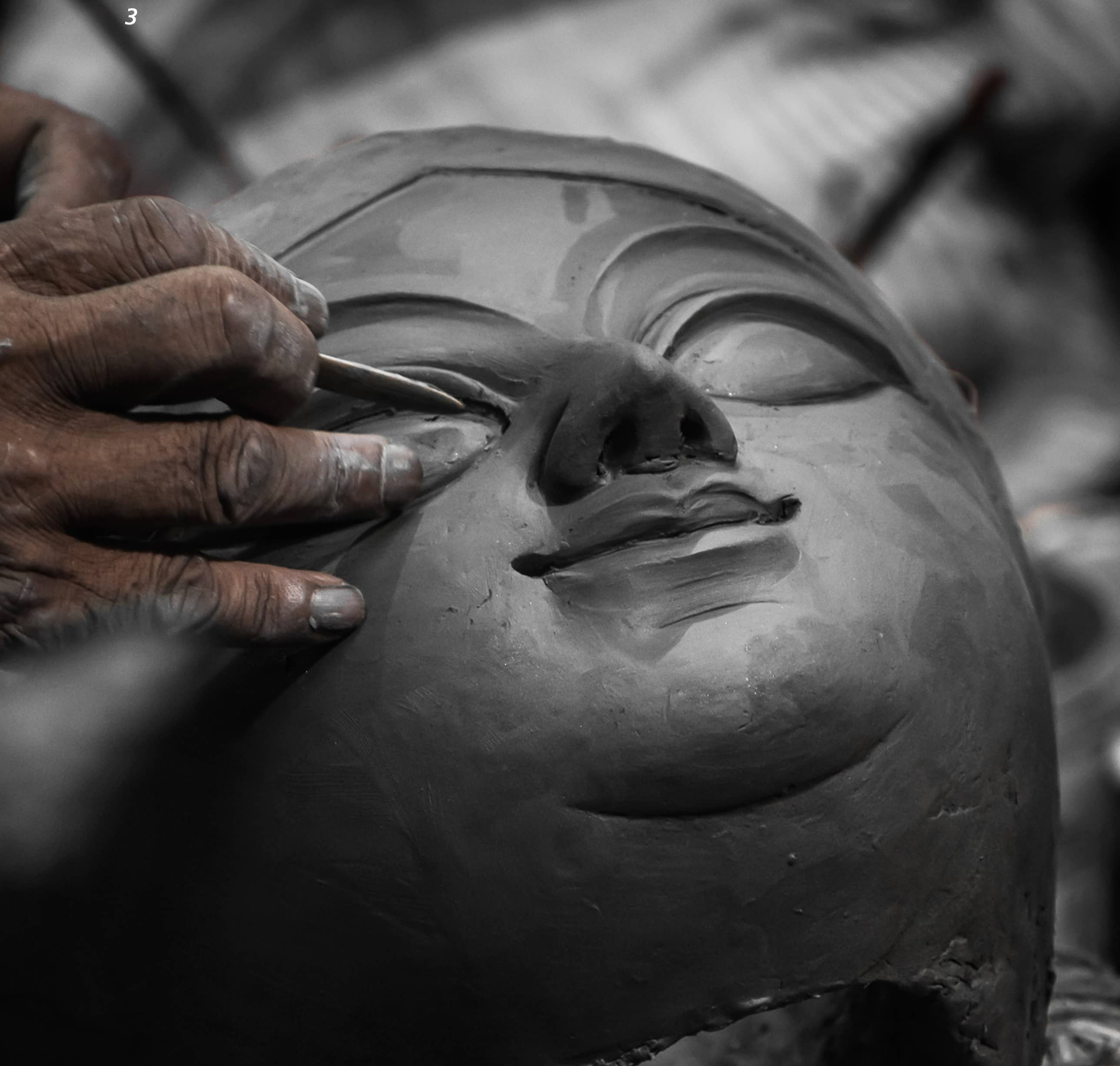 The basic structure of the idols is made out of bamboo and dried straw is used to twin them around the structure to give a basic shape to it.
You can read upto 3 premium stories before you subscribe to Magzter GOLD
Log-in, if you are already a subscriber
Get unlimited access to thousands of curated premium stories and 5,000+ magazines
READ THE ENTIRE ISSUE
November 2019