HIDDEN war-time tunnels OF VIETNAM
Vietnam is one of the fastest-growing tourist destinations of South East Asia.
The government's long term focus on developing tourism across the country has been yielding fruits in recent years by drastically increasing the number of foreign visitor footfalls in the country. Its beaches and natural landscape are particularly favoured by the visitors. There are also ancient Hindu temples, ruins of the Citadel of the Ho Dynasty, the Imperial city of Hue, and the famous destinations of Hanoi, Ha Long Bay and Ho Chi Minh City. However, in this issue, we focus only on some military attractions in the country that are remnants of the infamous Vietnam War.
Củ Chi Tunnels
The Củ Chi District of Ho Chi Minh City, Vietnam is home to the famous Củ Chi tunnels, a big tourist attraction in the country. These tunnels were a part of a widespread network of interconnected underground tunnels dug all across the country. These were built by the Communist guerrilla troops, the Viet Cong. They dug tens of thousands of miles of tunnels across the country to escape the eyes of US troops and to secretly operate out of these hidden shelters.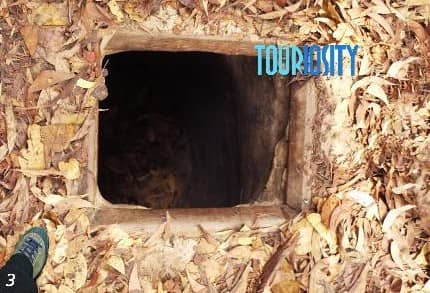 During the infamous Vietnam War, the Củ Chi tunnels served as the location for several military campaigns. These were used by Viet Cong soldiers during combat. As the United States relied heavily on aerial bombing, North Vietnamese and Viet Cong troops went underground in order to survive the attacks and to continue their guerrilla tactics against the enemy. The network of tunnels served as transport, communication and supply routes, the connected chambers were used as hospitals, living quarters for numerous Viet Cong soldiers or storage spaces for food and weapon reserves. The tunnels helped the Viet Cong troops in countering the growing American military effort. They could lay booby traps and mount surprise attacks, after which they could disappear underground to safety.
You can read upto 3 premium stories before you subscribe to Magzter GOLD
Log-in, if you are already a subscriber
Get unlimited access to thousands of curated premium stories and 5,000+ magazines
READ THE ENTIRE ISSUE
February 2020