A Look At The World's Remotest Places
Touriosity Travelmag|April 2020
Travel, of all things, they say, brings you the greatest satisfaction. Normal travel is easy; with a well-developed tourism industry across the globe, the perfect vacation is just a click away. But travellers who are explorers at heart, are fascinated by nothing but challenges and choose to travel beyond the beaten path.
During this lockdown, imprisoned within the four walls of the house, one would surely love to break free. Given the opportunity, with lifting of the travel ban, why not make a journey to a new, faraway land? We made a research into the most remote, virgin, difficult-to-reach and unexplored magical destinations around the world. In the process we crossed deserts, swam the oceans, trekked the hills and forests and finalised on the list below. In most of these places you hardly find any companion, mobile network, or as a matter of fact, a good hotel. But your wanderlust is answered and you feel satisfied. It may be noted that in some of these countries the government bureaucracies make visiting them extremely difficult, if not a total nightmare. So set sail only if you are extremely motivated to check the box. The best time to visit these places is NOW, as they are not mainstream yet and you can actually have a date with your solitude here.
Bolivia
Rugged and remote, Bolivia transports you back in time. It is home to some of the best sights and cultural experiences in South America. Bad roads, barren landscapes, freezing temperature and absence of good hotels make it a difficult country to visit. Home to the most ancient people of South America, who have survived for thousands of years on the arid land that even the Incas avoided (with hardly any change in customs, homes or dress for millennia), Bolivia is a great experience.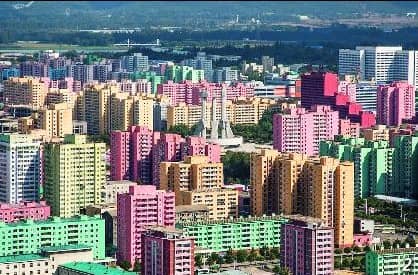 North Korea
Beyond all doubts, this is one of the most inaccessible countries in the world. Tourist visits here are facilitated by government-sanctioned tour agents. For the easiest access to North Korea, one may as well get a double-entry Chinese visa, and the tour operator will take care of the rest. One needs to take care of many regulations while in the country to ensure not getting into danger.
Mongolia
Gobi literally means 'waterless place'. The desert's extreme temperatures and barren, rocky landscape here make it a harsh, unforgiving environment. But the people here are very welcoming and hospitable. Try to stay in a Mongolian nomad's yurt for a unique experience away from civilization.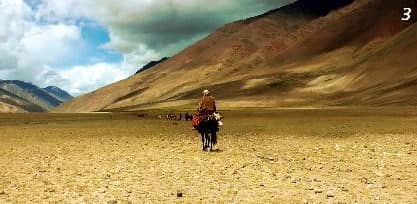 Ladakh, India
The Union territory of Ladakh is flanked by pristine natural beauty, to explore which you really have to be a braveheart. The region is replete with monasteries, some of which are rather popular. But the 12th-century Phugtal Monastery is located in the most remote location in Zanskar valley. Built onto a cliffside like a honeycomb, the monastery has a unique construction. It overlooks a major tributary of the River Lungnak and can be reached on foot but requires a lot of hiking.
Arunachal Pradesh, India
Ziro and Kibithu are two must-visit places. Native to the unique Apa Tani tribe, Ziro is a paradise, for the peace seeker, nature lover and solo traveller. Located at an altitude of 1,500 m, the rice fields and pine trees of Ziro are a treat for the eyes. Its main highlight is the 4-day annual musical festival that hosts several bands from across the nation. It is a coming together of Indie, alternative, funk and fusion music. Kibithu is the northeasternmost point of northeast India located on the Indo-China border, close to the Indo-Myanmar border. The Indian Army is currently working on plans to boost tourism in the region.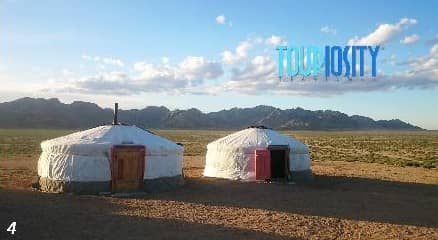 Guyana
You can read up to 3 premium stories before you subscribe to Magzter GOLD
Log in, if you are already a subscriber
Get unlimited access to thousands of curated premium stories and 5,000+ magazines
READ THE ENTIRE ISSUE
April 2020