The Love Of Vietnam
Porthole Cruise MagazineDecember 2019
Discovering How Southeast Asia Has Changed —And How The Best Parts Remain — On A Red River Sailing.
I first visited Ho Chi Minh City (Saigon) in 1995; tourism in Vietnam was evolving and beginning to take root as an integral part of daily life in major cities. By my next visit in December 2012, tourism was booming. Brandname hotels shared the skyline near the legendary Rex Hotel. Restaurants catering to Western palates were popular and street vendors could be found on nearly every corner. Vibrant art galleries and souvenir shops were sprouting up, while every mom and pop seemed to offer visits to local food markets combined with cooking classes. Fast-forward to a recent visit in June 2019: The historic district of Hanoi has become a frenetic mecca of consumerism with a plethora of coffee shops, bars, fast-food venues, gold shops, and boutique hotels with elegant spas and souvenir shops. The historic core of the lovely, slower-paced "lantern town" of Hoi An has given way to tailor boutiques, juice bars, foot-massage spas, and souvenir shops that spill into the street. The Vietnamese merchants have become consummate purveyors of consumer services, products, and goods. But my mission was to rediscover the graceful and charming Vietnam I was smitten by so many years ago. And it's still possible to uncover, with all its bewitching charms.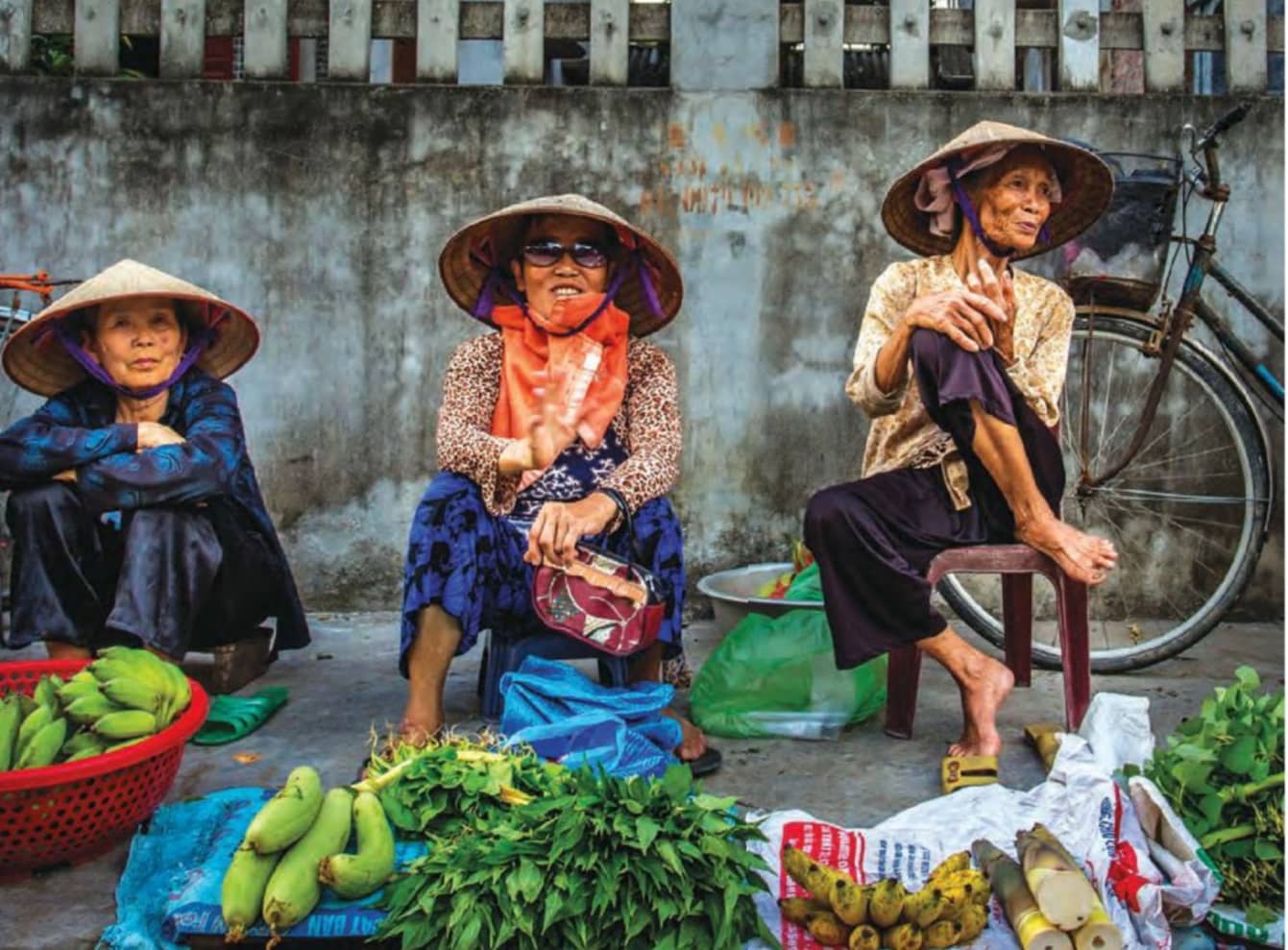 RIVER TO THE REAL
Pandaw's Halong Bay and Red River Cruise offers a journey into village life, tribal communities, floating fish farms, Buddhist and Taoist temples, local markets, festivals, and traditions while gliding down the Red River Delta and its tributaries. Tourist cruise ships don't sail here, due to the shifting river sands and shallow depth, which constantly changes according to the seasons. The RV Angkor Pandaw, with just 32 guests, has a very shallow draft, allowing access to many branches of the river (and villages untouched by mass tourism) and providing fascinating encounters.
You can read up to 3 premium stories before you subscribe to Magzter GOLD
Log in, if you are already a subscriber
Get unlimited access to thousands of curated premium stories, newspapers and 5,000+ magazines
READ THE ENTIRE ISSUE
December 2019