ROGUE ONES
Porthole Cruise Magazine|August 2020
Cruising without kids on a Disney ship? May the Force be with you!
"Their kids must be sleeping in."
Another couple is having breakfast next to us. It's eerily quiet. Lian disagrees. "Kids don't sleep in."
His South African accent is thicker than the maple syrup drowning the Mickey Mouse–shaped pancakes. Where was the sea of kids we were expecting? For the two of us, who met on Tinder and have only been out a handful of times, seven nights on Disney Fantasy was going to be the best — or worst — date of our lives. But, we couldn't be the only childless couple on board.
Could we?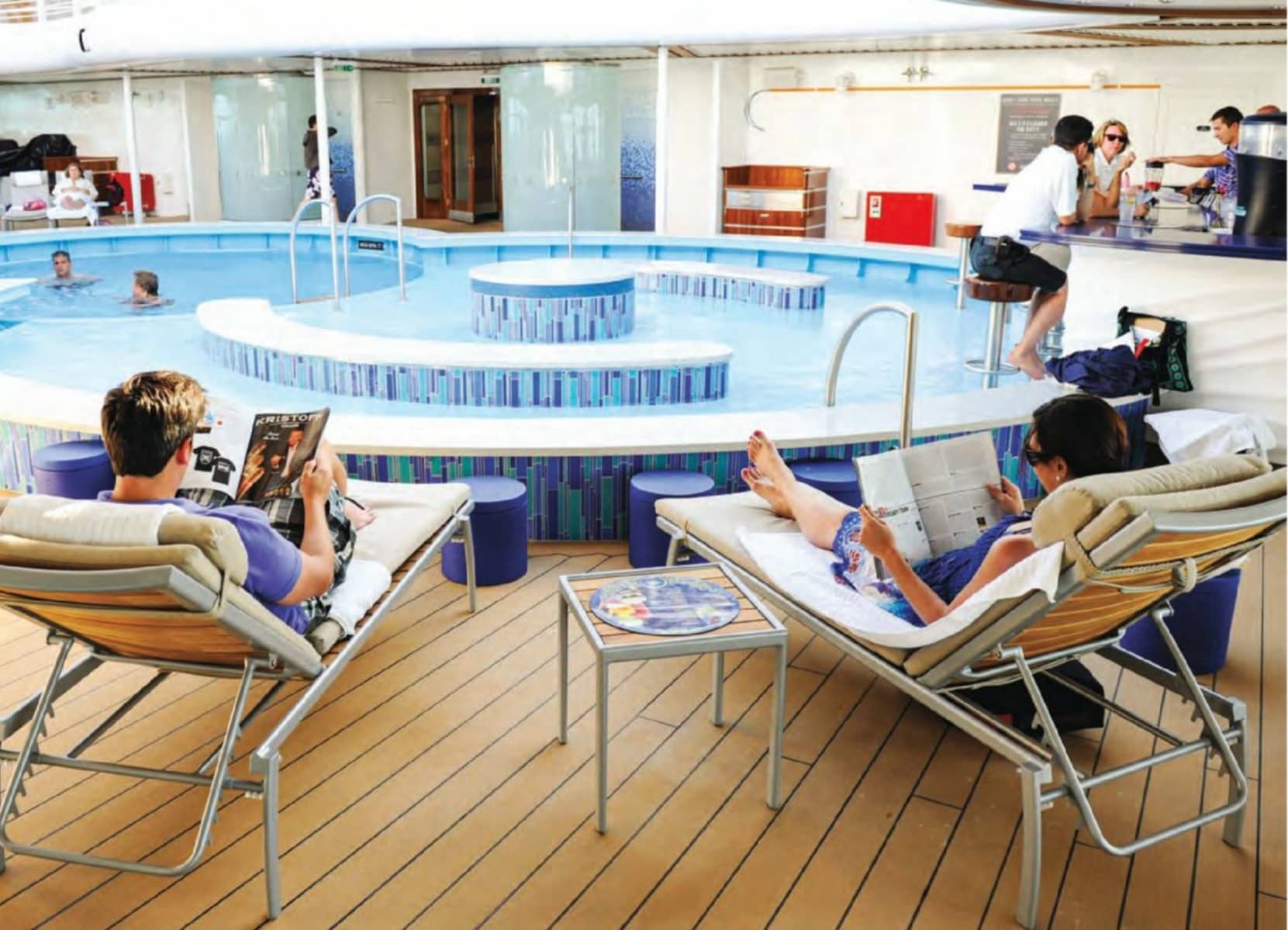 According to Cruiseline.com, 14 percent of Disney reviews from 2017 to 2019 came from travelers identifying as either a "couple" or "single/friends." It's easy to imagine most of these cruisers are like Barb Nefer, the author of 10 Disney Cruise Line Tips for Adults & 7 Ways To Tell If Disney Ships Are Right For You, who has sailed with Disney sans kids more than 80 times.
Lian and I like Disney, but we aren't fanatics. In fact, we're both Frozen virgins. Still, we were free in January, the Caribbean was calling, and we knew this cruise had a sea day with an epic theme: Star Wars Day at Sea. Is there any better people-watching than being surrounded by 4,000 wannabe Obi-Wan Kenobis?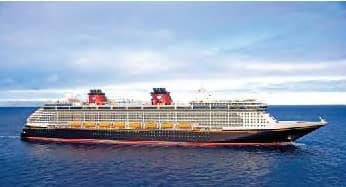 "Do. Or Do Not. There Is No Try."
"Welcome Jackson Family!"
Lian isn't a Jackson, and we aren't family. But I don't correct the cast members greeting us as we board. I'm dying to see our room. We're expecting Disney Fantasy's interior to be transformed into the space-traveling Millennium Falcon's. Instead it's like traveling back in time. On the ship's behind-the-scenes tour, we learn why.
"Our design inspiration comes from the elegant 1920s ocean liners," explains our guide before launching into the etymology of "posh." It's short for "portside out, starboard home" — the sides of the ship the wealthy wanted their staterooms to be on for England-to- America crossings.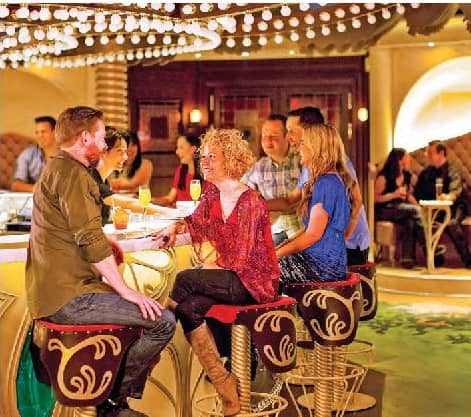 You can read up to 3 premium stories before you subscribe to Magzter GOLD
Log in, if you are already a subscriber
Get unlimited access to thousands of curated premium stories and 5,000+ magazines
READ THE ENTIRE ISSUE
August 2020