Cuba Is Luring More Photographers Than Ever
Popular Photography
|
November 2015
As relations with the U.S. thaw, this nearby country is luring more photographers than ever. How to get beyond the typical cliches of decaying architecture and classic cars? We talked to four photographers who are making amazing pictures of Cuba as it really is, right now.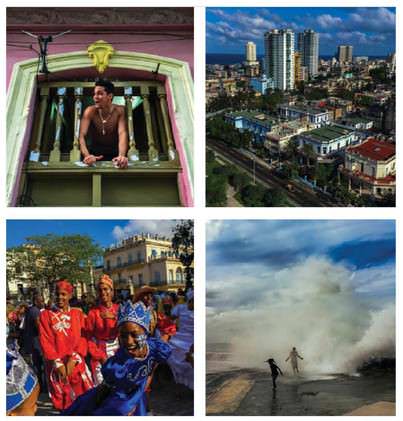 OF THOSE Americans who benefit from the slowly opening gates to the 42,000-square-mile Caribbean nation of Cuba, photographers can be counted among the grateful. The country's urban and rural areas seem to have been fixed, as if in amber, since the 1950s. (It's tantalizing to imagine that some of the same backgrounds available to Walker Evans in the 1930s may still be there today.)
We spoke with four photojournalists who have explored the visual treasures of Cuba collectively for decades. The consensus? Though some Cuban views have become visual clichés—i.e., 60-year-old DeSotos and Spanish colonial architecture—there are many other worthy subjects that should compel American photographers to pack their camera bags and head south.
"Speaking as a photographer, my daily encounters with the Cuban people are pure joy," says Sven Creutzmann, a freelance photojournalist from Germany who is now based in Cuba. "I don't know any other country in the world where photographing people is as much fun. The people are so natural and open." He was immediately drawn to their way of dealing with the hardships of daily life in a nation where basic comforts and amenities of the modern world are often unavailable.According to Lisette Poole, a freelance photographer based in New York City, whose clients include the New York Times, Wall Street Journal, and Newsweek, "Of course, there's the color, music, and an intense Caribbean vibe down there, but I'm especially struck by how remarkably prideful, joyous, and present Cubans can be. I had expected to find them depressed and downtrodden, but most often the opposite is true. They carry themselves with an attractive dignity and always make the most of whatever tools they have for enjoying life."
As an example of Cuban open ness, Poole mentions frequently encountering people on the street in animated conversation, display ing humor, warmth, and friendly charm, even though the individuals involved were perfect strangers. The opportunities for colorful street shooting are endless. "As a rule, Cubans are comfortable with each other in ways most Americans aren't," says Poole.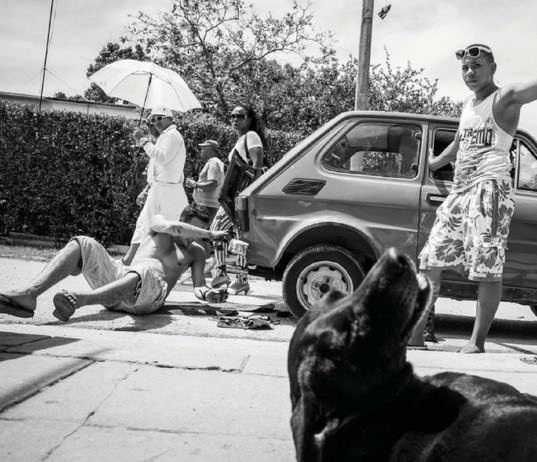 Eduard Bayer, a Spanish photojournalist based in New York City, also sings the praises of Cuban street life. "It exhibits a vitality and exuberance that's unique to the island. There's always a lot going on, so much so that it can be hard to focus on one subject," he tells us.
While Old Havana and the city's Centro district are crowded with European and Canadian tourists, especially in winter, the vast majority of Cuba is— certainly by Caribbean standards—tourist-free. The spirit of the people, the light, and color are almost always on view; street photographers generally don't need to worry about keeping tourists out of their backgrounds.
You can read up to 3 premium stories before you subscribe to Magzter GOLD
Log in, if you are already a subscriber
Get unlimited access to thousands of curated premium stories, newspapers and 5,000+ magazines
READ THE ENTIRE ISSUE
November 2015