WHEN LIFE GIVES YOU LEMONS
Outlook Traveller
|
July 2020
...Open a charming farmstay. In retrospect, Citrus County Hoshiarpur seems crafted just for a post-COVID world. AMIT DIXIT made a tangy holiday of it.
IT WAS NOTHING SHORT OF SURREAL, HITTING THE ROAD
for an out-of-town trip after months of being holed up at home. We slipped out of Delhi at sunrise, headed due west. At that hour, the world always brims with possibilities. The road in front of us lit up gradually, the traffic not exactly scanty. Everyone seemed to be in a hurry. Or, maybe, we were the ones trying to taking it slow, savouring every moment of the journey. There was an insatiable hunger in our hearts, a lust to wander. There was a more prosaic hunger as well, the one which was making our tummies rumble. But, although Puneet's heart was set on it, Murthal—the world capital of paratha bellies— disappointed at that early hour, and we had to drive as far as Karnal before we could find decent oily flatbreads. Let me not be stingy with my praise. They were near perfect: straight-off-the-tandoor fluffy, bursting with flavour and fillings, paired with a dollop of butter and some masala chai to wash it all down. Even Puneet, an uncompromising paratha connoisseur, seemed visibly moved.
WE HIT THE HISTORIC grand trunk ROAD AGAIN,
as chuffed as a pair of pioneers. For a first outing after the lockdown, we could not have chosen better. At Mohali, we took a quieter country road, lined with trees which leaned over the path to touch each other, that is, when it did not have a stately irrigation canal gurgling past. The road had lurched north by then. At some point, there was pouring rain and the temperature plummeted. Once the skies cleared, we pulled over and popped open a flask of lukewarm coffee to dunk our cookies. Priceless.
* There are a number of check dams in Hoshiarpur, which have led to the creation of some spectacularly scenic waterbodies. Bring your boat, if you have one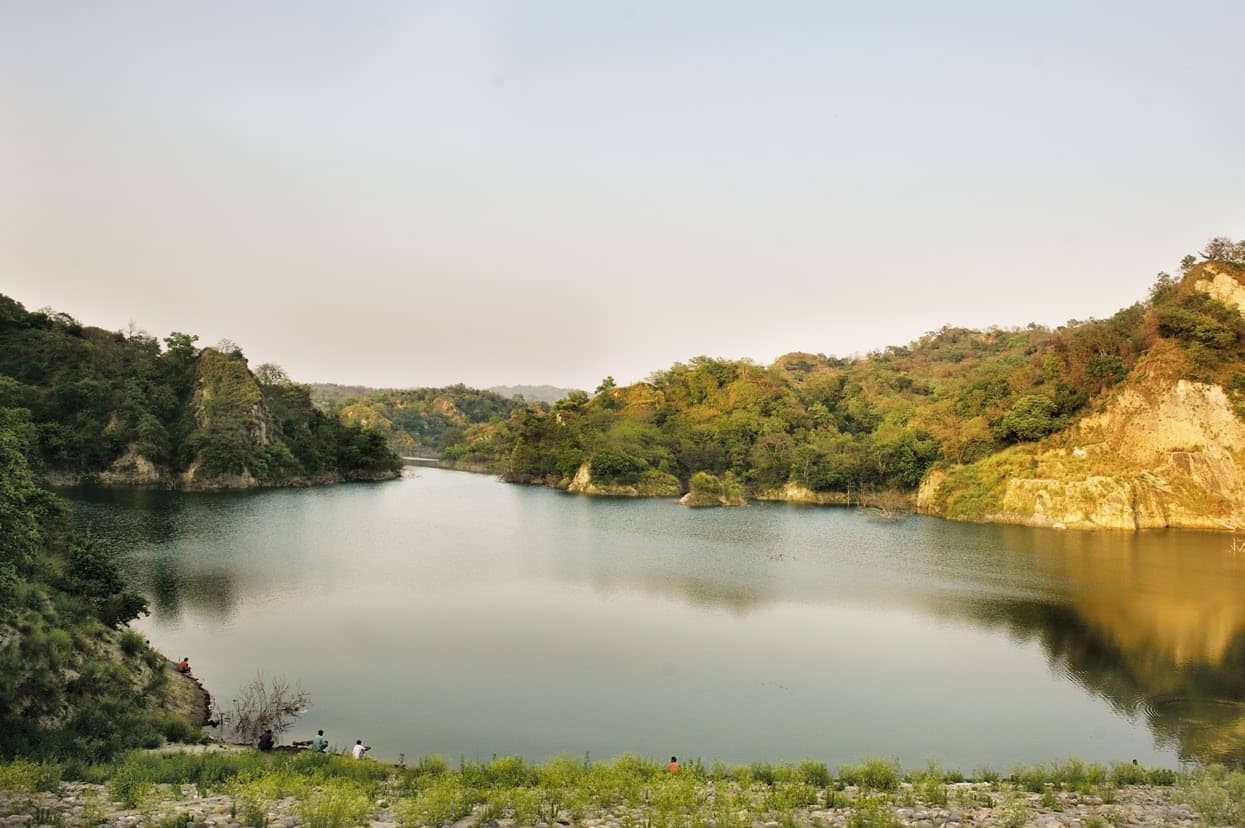 On the last leg of the drive, we left the highway behind and drove between farms in the quiet afternoon. Finally, swerving past the gates of Citrus County Firdaus, we ran into an impressive pair of moustaches. They belonged to our host Harkirat Ahluwalia, a man with friendly eyes and an easy laugh. No, nothing can keep a Punjabi man down, not even a pandemic.
Harkirat's family were the primary landlords of the area, and continue to own acres of farmland, where they grow as many as seven kinds of citrus and several vegetables. Besides, there are impressive stands of poplar, a profitable cash crop. The farmstay is a newer revenue stream. The original, at Chhauni Farms, which is also the family residence, is about a decade old, while Firdaus, their second property, is of recent vintage. This was heaven, reimagined as a farm. Harkirat promised that the row of poplars facing the 10 cottages that make up Firdaus will never be cut. The Lower Shivaliks looming in the distance seemed to agree.
Once we had inspected our well-appointed cottage—reserving special admiration for the sprawling bathroom— it was time to eat a big, fat lunch and plan our activities for the next two days. Of course, if guests so choose, they can do absolutely nothing at Citrus County, except emerge at mealtimes (or not even that; just elect to dine on your own private patio), but for those who swear by the active life, there's enough and more to keep them out—or in, depending on your perspective—of mischief.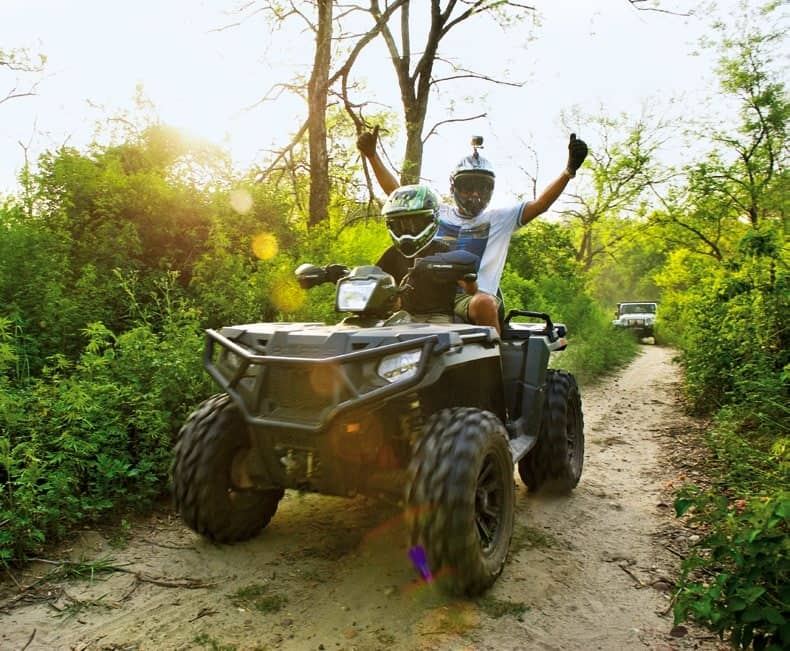 That epic LUNCH
You can read up to 3 premium stories before you subscribe to Magzter GOLD
Log in, if you are already a subscriber
Get unlimited access to thousands of curated premium stories, newspapers and 5,000+ magazines
READ THE ENTIRE ISSUE
July 2020