NEW WHEELS, OLD CITY
Outlook Traveller
|
August 2020
You can call a place home for decades, but all it takes is some skillful navigation to see beneath the façade of this modern-day metropolis, discovers
I WAS TRYING TO PARK BETWEEN TWO POLES.
With the entirety of my focus on the breaks, I kept inching closer to one of them. And suddenly, a jerk, a shudder, and then silence.
"What did I hit?" I looked around.
"Nothing," my friend Aarushi was also holding on to the hand brake. "The car stalled."
"Oh." That was as close to the pole as I was willing to risk. I turned off the car.
I'd learnt how to drive fresh out of school, but was almost immediately shipped off to lands near and far chasing those pesky degrees. And now that I had a little extra downtime (thanks, COVID), I thought I'd practice driving again. Maybe get my license this time around!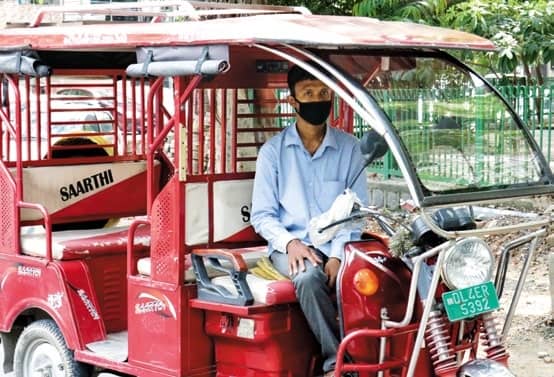 I don't venture far. My lack of faith in my own skills is only part of the reason, the remaining has something to do with trusting only South Delhi roads. Yes, I know, I'm that girl. But driving around my neighbourhood—I guess we'll call it that—has made me notice a lot of details I'd missed in the 17 years of living here. Speed breakers are only one of them.
There's a rhythm to it, it's almost like a dance. Step one is to grab one of three unlucky licensewielding friends willing to risk their lives for me. I'm kidding, it's probably safest to be inside the car when I drive. Step two is navigating out of my ridiculously over-parked colony and hitting the road towards Greater Kailash (GK) Part II.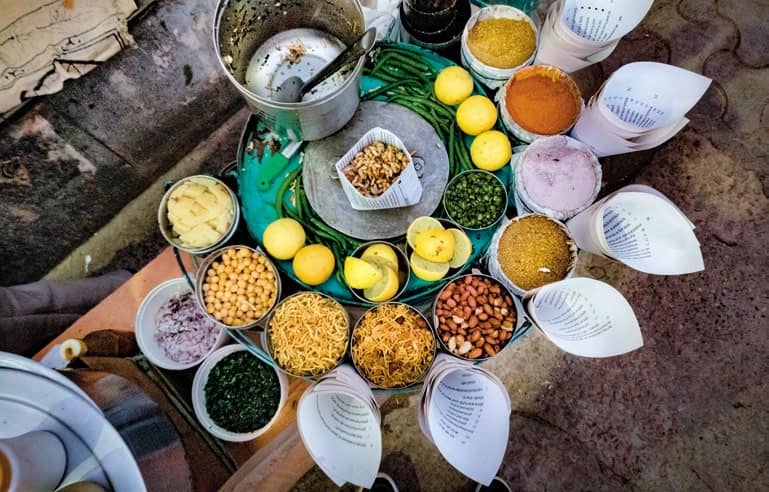 TIME FOR A Snack
The GK II M-Block market holds quite a few fond memories for me. The bars and restaurants keep changing, but there are a few solid ones I always recommend. Most first dates for me are at Uber Lounge, a broody restaurant with a hookah bar in the basement. I know the staff, and it's an easy escape if things go south. If things are looking up, I usually move to one of the brighter places around like Big Fat Sandwich & Pizza, or Nik Baker's. Fig & Maple is great for a rooftop brunch (pre-COVID), followed by an assortment of ice cream sandwiches to share at Pearl's. All these places are now open for take-aways and delivery. On Sundays, I like splurging on a chia bowl at Nut & Bowls, partly for the name, and partly because it's delicious. This vegan café is open for diners to sit in as well, after a quick thermal screening and trusty ol' sanitisation.
You can read up to 3 premium stories before you subscribe to Magzter GOLD
Log in, if you are already a subscriber
Get unlimited access to thousands of curated premium stories, newspapers and 5,000+ magazines
READ THE ENTIRE ISSUE
August 2020