Frequented by Gujaratis for its cheap alcohol, diu is an island full of unexplored possibilities.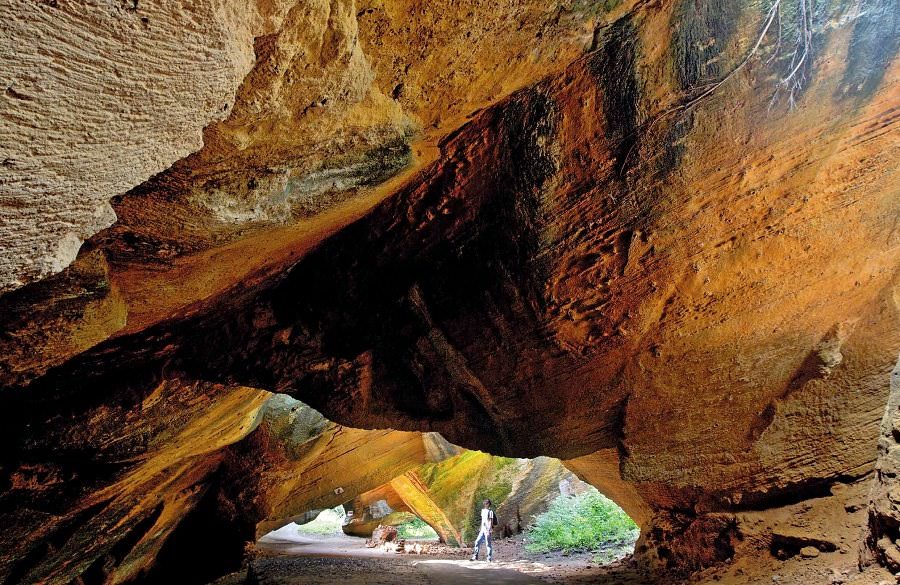 In early 2015, Diu tourism launched an ad that branded the small island at t he southern tip of Gujarat as 'Ilha de Calma' (Portuguese for 'Isle of Calm'). The TVC conveyed a seamless tranquility—a welcome break from the city chaos. Blame the breathtaking sites portrayed poetically, but it put Diu on the tourist map. A visit to the tiny island, however, is a journey full of surprises.
Mornings in Diu are indeed eerily quiet. The view from the first-floor balcony of our guesthouse is a window to the island's skyline. Amidst the many short, multi-coloured Gujarati homes, three prominent churches stand tall with their crosses and bell towers. Near the coast, Hoka trees, also called 'doum palm', quietly watch over the stirring morning. This peculiar tree looks like a bunch of dudes with the same perm joined at the hip, and bears an eccentric red fruit with a hard skin and an even harder seed. Our guide at the Diu fort, Valjibhai Solanki, boasts that even a fully loaded truck couldn't crush the seed and that the locals use it as firewood. Local legend dictates that the tree, said to be indigenous to southern Egypt, was brought by the Portuguese. Baskets full of hoka, or 'gingerbread fruit', were discovered in King Tutankhamun's tomb in 2007.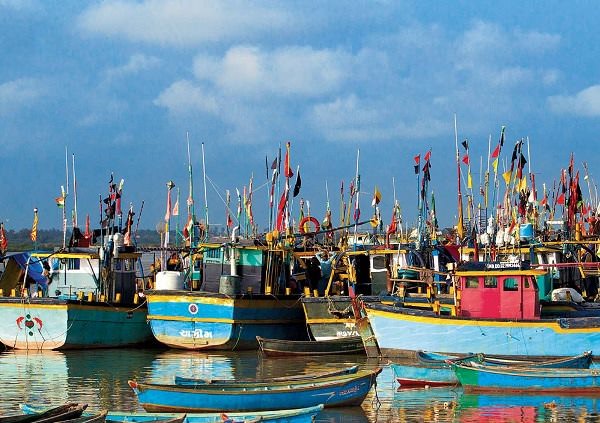 We spend our first day visiting the famed churches. You can immediately tell that the heritage left here must have looked majestic in its prime. But the current appearance speaks of indifference. While St Paul's Church, built in 1610, has maintained its elaborate baroque marble façade and holds a mass every day, the other churches don't enjoy the same fate. A part of the church of St. Francis of Assisi, built in 1593, functioned as a government hospital for years, but is now enveloped in scaffolding. Locals say it is being converted into a museum. While that may sound like a good plan, the church of St. Thomas built in 1598 is an example of how wrong that can go. The wall paint has peeled off; it houses wooden sculptures of saints which are declared 400-years-old by a plaque outside. The sculptures are covered in dust and lit by hideous LEDs. A search for their origins draws a blank as the guards and the caretaker just repeat the words on the plaque. The caretaker's work is to restrict tourists from taking photographs of the relics. The museum though is still in a better state than the church of Our Lady of Remedies in Fudam, which is now populated only by thriving pigeon families.
Continue Reading with Magzter GOLD
Log-in, if you are already a subscriber
Get unlimited access to thousands of curated premium stories and 5,000+ magazines
READ THE ENTIRE ISSUE
November 2016
Pole Drama
Outlook Traveller
Hidden Figures
Outlook Traveller
Birth Of An Empire
Outlook Traveller
Rocky Roads
Outlook Traveller
800 Years Of Solitude
Outlook Traveller
IBIZA - The High Life
Outlook Traveller
Knockin' On Heaven's Door
Outlook Traveller
Fiji - Once Upon An Island
Outlook Traveller
The Edge Of Glory
Outlook Traveller
Roam In Rome
Outlook Traveller
Dietas Y Hierbas: Termine Con La Retención De Líquidos
Saber Vivir Ar