Armenia - The Land Before Time
Outlook Traveller
|
March 2016
Once a grand empire, Armenia's attractions are steeped in history and traditions, discovers Srinath Perur.
They say the first tourist in Armenia was Noah. A deluge of the sort you might find in a Mumbai monsoon had wiped out life on earth, and the only survivors, human and animal, were on Noah's zoo-boat, which came to rest on mountains known as Ararat. That Ararat, the Armenians are sure, is the gently sloping, twin-peaked, snow-topped mountain that forms the stately backdrop to their low-rise capital city Yerevan, and is the geographical totem around which the nation pulls together.
Except, except—what the tourist guides call "Biblical Mount Ararat" is not even in Armenia anymore. It's some forty kilometres across the border in neighbouring Turkey, a constant reminder that the Armenia that was once a grand empire stretching from the Caspian to the Mediterranean is now whittled down to a tiny land-locked country in the Caucasus. When this group of a half-dozen junketing journalists lands in Yerevan to experience its tourist prospects, Ararat isn't visible because the day isn't clear enough, and when guides continue to wave in the direction of nothing at all for the next couple of days, the more investigative-minded among us begin to wonder if some elaborate geological conspiracy is afoot.
In turn, our Armenian hosts begin to suspect that the Indians foisted upon them may not be the real deal. As with the other former USSR republics, Hindi cinema is hugely popular in Armenia.Even the Indian ambassador tells us, "It is Raj Kapoor and Nargis who put India on the international map." On an evening walk through Yerevan we hear what sounds like a familiar Hindi film song, but sung with made up words: street musicians with guitar and accordion, imitating the frolicking of a hero with exaggerated nods and expressions alternating rapidly between joy and coy. Our solicitous hosts provide us opportunities to dance, starting from the mid-afternoon welcome at the airport with a shot of brandy and a troupe of traditional musicians. But the iconic Indian dance film in Armenia is Disco Dancer—we're told every teenager can go 'Jimi Jimi Jimi'—and no matter how spiritedly we shuffle about there's no matching a youthful Mithun. Finally, it's a journalist from Calcutta who upholds our national honour on the last dinner of the trip. Well fortified, he unleashes moves of such vigorous abandon that local diners will not let him rest, continually dragging him out for selfies and affectionate dance-offs. (For keen watchers of Indo-CIS relations, it bears mentioning that the USSR might have collapsed, but Mithun C is still going strong in the region, and even passing on the mantle, with his son Mimoh starring in Ishqedarriyaan, shot in neighbouring Georgia.)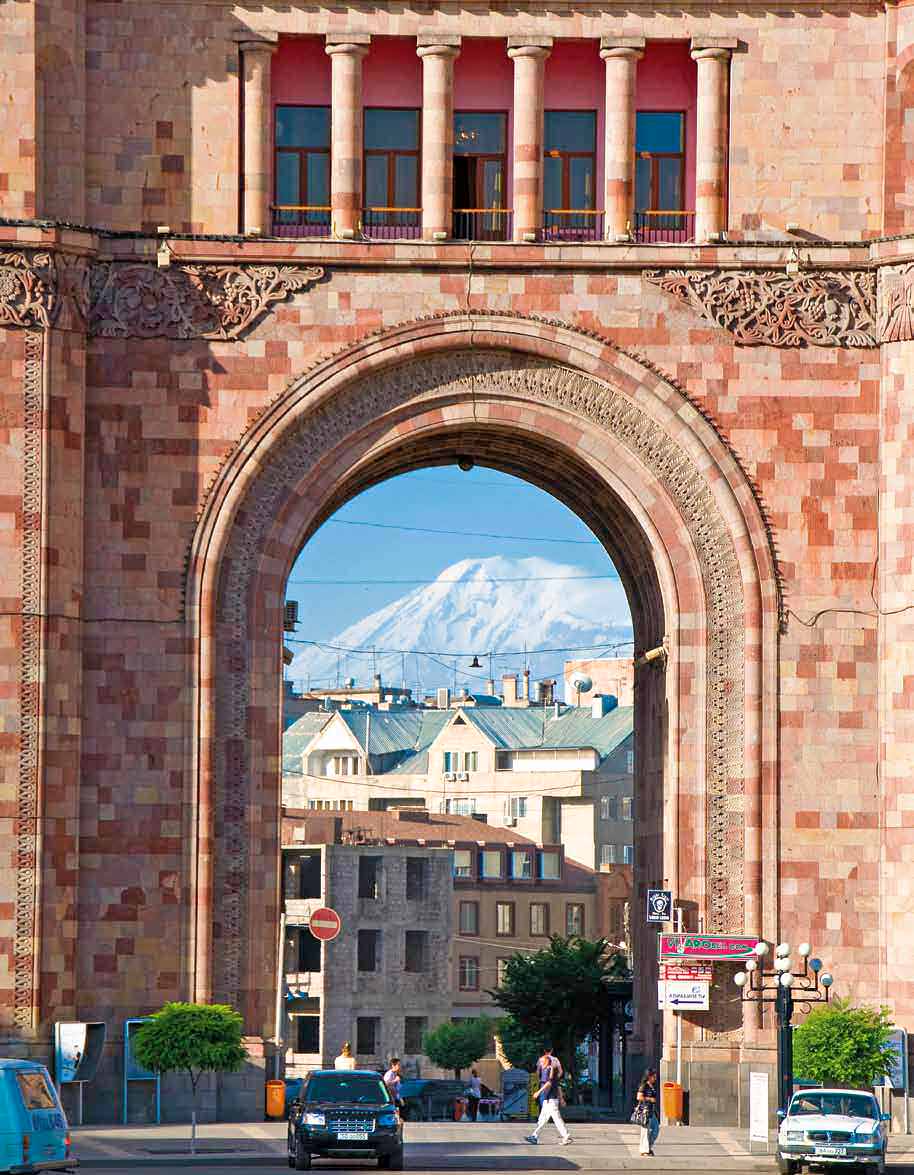 You can read up to 3 premium stories before you subscribe to Magzter GOLD
Log in, if you are already a subscriber
Get unlimited access to thousands of curated premium stories, newspapers and 5,000+ magazines
READ THE ENTIRE ISSUE
March 2016