Medellín
National Geographic Traveller (UK)
|
South America 2018
Medellín's tragic past informs — but can't dampen — its dynamic present. Colombia's boomtown of new beginnings is a warm, welcoming mass of contradictions.
Upward is the preferred direction in today's Medellín. The urban sprawl crawls inexorably up the verdant hillsides of the surrounding Aburrá Valley. Once forgotten margins are now some of the city's most dynamic and creative areas. Lofty innovations are trickling down, too, to districts whose ground-level is a riot of art, design and commerce, along bustling streets and in long-dormant industrial districts now awash with edgy new museums, quirky shops, all-night music and dance venues, sexy bars and coruscating restaurants. The people of Medellín are looking up, too, asserting the city's pleasures as part of the post-Escobar future. Best of all, they do it with the signature warmth and openness Colombians hold on to in good times and bad.
El Poblado: On a high
A long ride from the airport takes you to the once-suburban, now red-hot neighbourhood known as El Poblado — a kicky, lushly manicured zone that creeps and weaves amid the hills on Medellín's south-eastern side. For now, it's the city's most fashionable area, home to almost every notable restaurant, nightclub and hostelry.
In blocks that radiate from the always-carnival-crowded Parque Lleras, I plunge into the all-night Medellín that's raved about, hangover be damned. Streets are chock-a-block with shadychic bars — everything from stylish cocktaileries to rock clubs and gay bars; dining rooms in iterations from junk-food to white-tablecloth (but never starchy); and throbbing after-hours venues (dress up, take money). Each is more appealing than the next; tables groaning beneath clusters of friends glued to intense, chattering conversation. I sit at a sidewalk table at Altagracia eavesdropping on El Poblado's unending pageant of revellers, a human zoo that welcomes all.
Big nights — there's no other kind, it seems, in Medellín — mean a pre-party libation at hotspots on Carrera 35 and nearby lanes; late suppers at glittering, celebrated restaurants; and, inevitably, clubs whose volume levels leave you with no choice but to boogie. I can sleep tomorrow.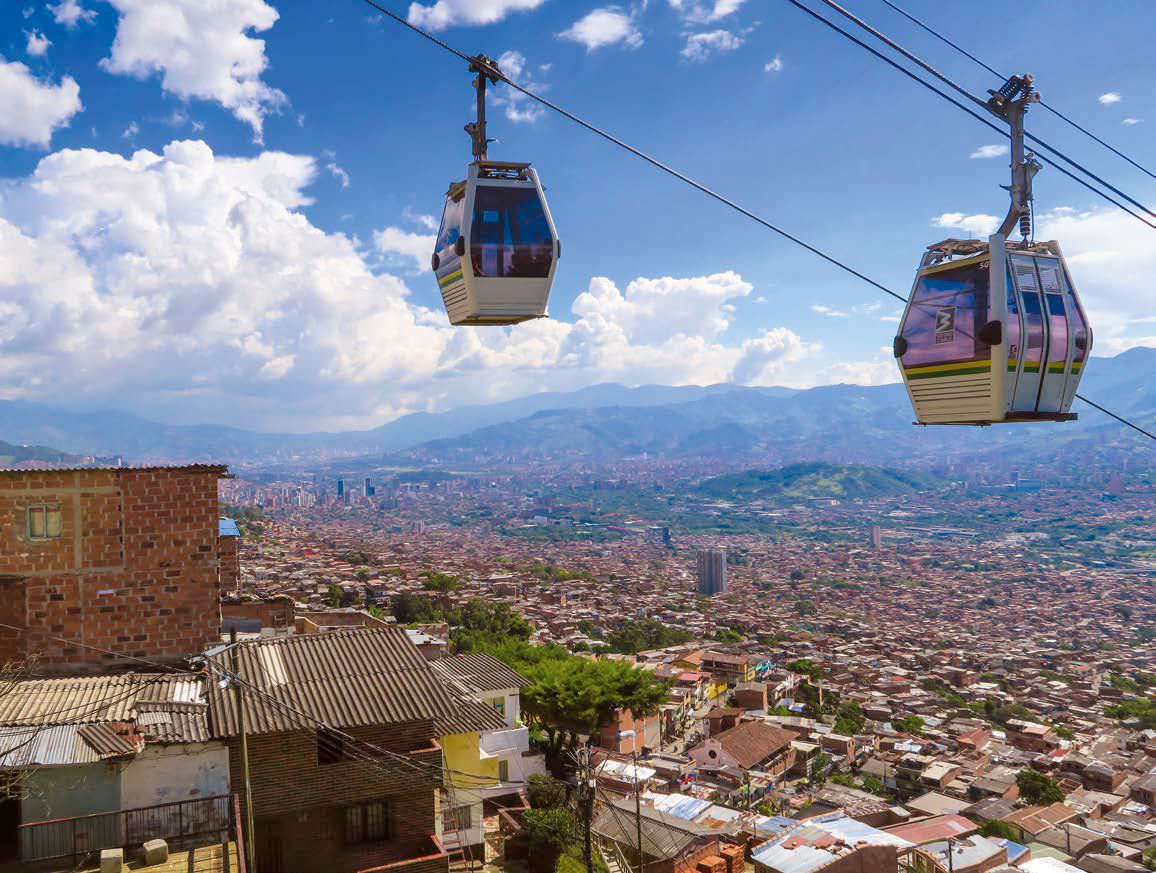 Such hotel options range from corporate competent to wild, look-at-me boutiques (be sure to duck into Hotel Charlee and have a drink on the terrace, with its breathtaking views of the city's tallest towers); hippie hostels also abound. I love Patio del Mundo, a 'BnB' (note sans Air) in a former ranch-style mansion, now outfitted with five-star touches that embody Medellín's vibe as one of South America's most ambitious, everything's-up-to-date cities. Million thread sheets aside, best of all is the hotel's extensive veranda and garden, on two levels — an Eden I still don't believe is the work of just two full-time gardeners. Open-air breakfasts feature refined patisserie — plus fruits only Colombians know — amid springtime showers that drip from serpentine vines and splatter onto platter-sized leaves. A seductive tonic for El Poblado's relentless nights.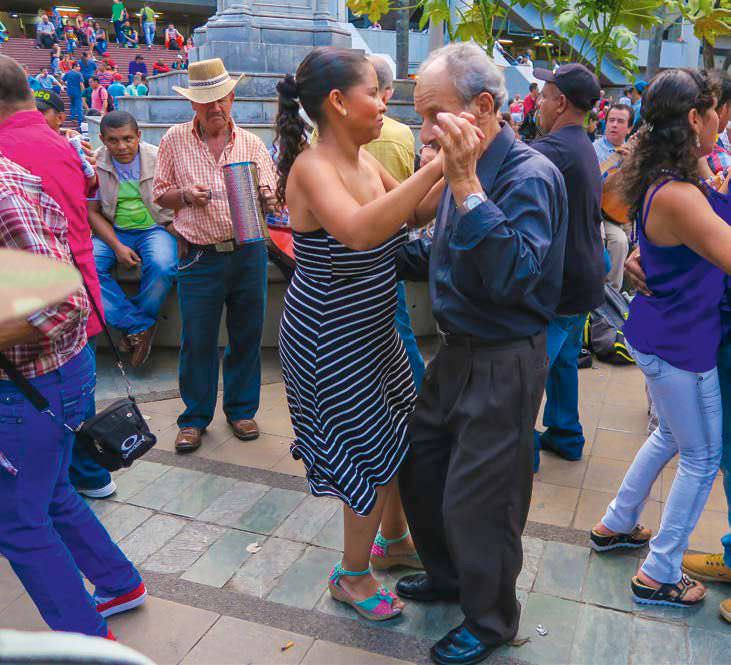 You can read up to 3 premium stories before you subscribe to Magzter GOLD
Log in, if you are already a subscriber
Get unlimited access to thousands of curated premium stories, newspapers and 5,000+ magazines
READ THE ENTIRE ISSUE
South America 2018