How To Summer In Finland
National Geographic Traveller India|January 2020
Amid startling natural beauty, you fish, forage, swim and sauna. And do it all like a true-blue finn
I look down from my airplane window to see Finland swathed in myriad shades of green. It seemed like I was destined to see the country in one shade: when I last visited in winter, the land sparkled white. This summer, I was back, and couldn't wait to see what the happiest country had in store. I was headed to Finland's under-explored Lakeland. Home to Lake Saimaa, the country's largest lake, Lakeland also cradles Imatra and Lappeenranta, two cities just kilometres away from the Russian border that my group of Indian writers was to visit. On my two-hour drive from Helsinki to Imatra, I sit with my face glued to the window—craning my neck to see the dramatic clouds, but it is really the land that holds my attention. As we drive on the national highway, I gaze out at velvety pine forests, their emerald standing out amid the fluorescent green of fresh grass splashed with the pink, purple, yellow, white of wildflowers. Wildflowers abound, and I itch to stop the bus for a closer look. Over the next few days, I learn the names of these flowers, and with it, how to 'summer' like a Finn.
FOOD? BERRY GOOD
Scandinavian summer calls for lighter eating: less red meat and root vegetables, more fish, fresh greens and summer potatoes. Oh, and berries—strawberries, raspberries, lingonberries, blueberries, all kinds of berries. Finland follows Everyman's Rights—anyone can go foraging and fishing on public land. This includes the 13,000-plus islands scattered around Lake Saimaa. Any Finn worth their salt will spend at least part of their summer sailing, foraging, fishing, and generally returning to their roots. Rent a boat—the waters of Lake Saimaa teem with fish, and no prior permits are needed for rod fishing. Build a wood-fire or carry your barbecue along so you can cook your fish on site. Maybe forage for mushrooms and herbs on the side.
Newbies, fret not. Start with Vuoksi Fishing Park in Imatra. At this family-run establishment, nestled by the Vuoksi river, owner Toni Kainulainen will gladly show you the ropes as you fish from the resident salmon pool. Or you can book a guided fishing trip with him, the river is full of bounty, including rainbow trout, pike, perch, whitefish and vendace. This is also a good spot to get permits if you're interested in angling or heading out solo. There's a smokehouse and restaurant on the premises, so you can catch your fish and eat it too—without having to do the hard work (check vuoksenkalastuspuisto.fi for rental and permit details).
In the city, look for Rimpsu-Reetta, for Karelian pies by Reetta Tuuha. A take on the traditional pies from this very region (South Karelia), Reetta elevates the rye flour-and-rice pies with a host of delightful toppings: reindeer, lamb, beet root, tomato-and-mozzarella and even blueberry and Quark (a personal favourite). These mini pies look delightful and taste even better; there are vegan options too (timings are regularly updated on rimpsu.fi). If you want a taste of the original, head to Cafe Elma, started by accountant-turned baker Lotta Kärhä five years ago. Painted in pastel colours and decorated with kitchen memorabilia, this is a good spot for pie and coffee. Tip: buy some of the rye sourdough for breakfast (Weekly lunch specials and custom cake details on lounaskahvilaelma.fi).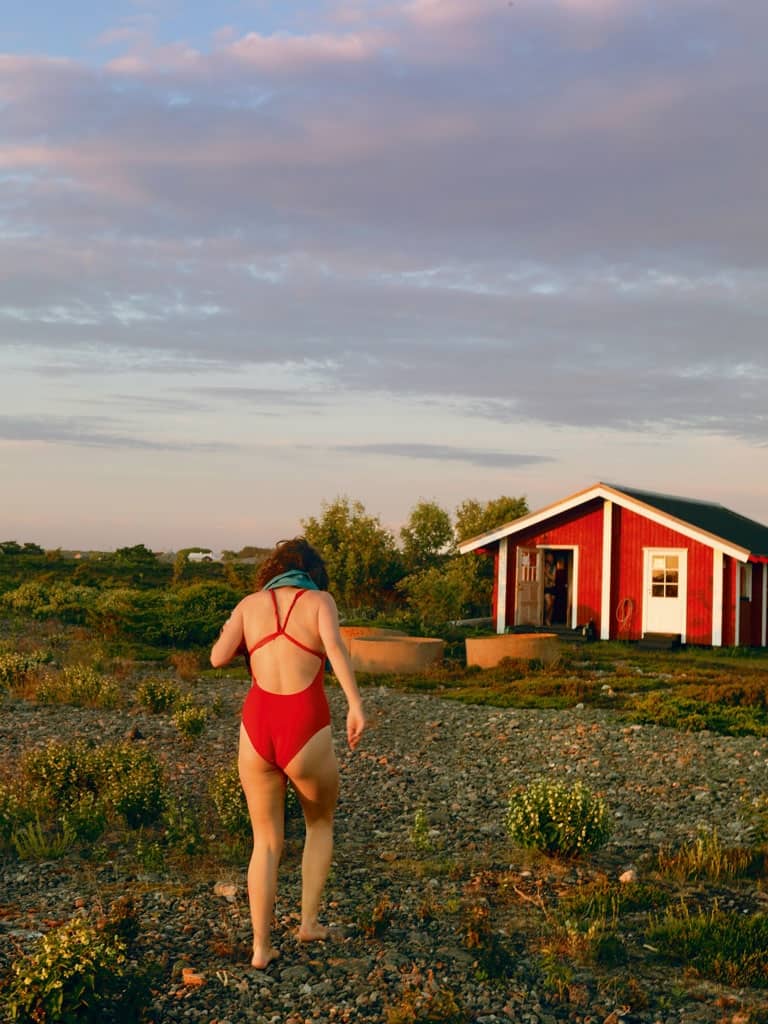 You can read up to 3 premium stories before you subscribe to Magzter GOLD
Log in, if you are already a subscriber
Get unlimited access to thousands of curated premium stories and 5,000+ magazines
READ THE ENTIRE ISSUE
January 2020