Darwin's Theory Of Perpetual Motion
National Geographic Traveller India
|
November 2018
In Australia's Far North, Home Is Where The Hikes Are Long And The Heart Hammering. A Passer-By Runs Into Travellers Who Stayed More Than The Night
Once a jolly *swagman camped by a billabong Under the shade of a coolibah tree, And he sang as he watched and waited till his *billy boiled, You'll come a-waltzing *Matilda, with me
"Oi, how's it going?" A sun-flushed hiker grins at me on his way down from the upper pool of the Edith Falls, as I try to squeeze past his troop in the opposite direction. We are in Nitmiluk National Park, three hours from Darwin city in Australia's Top End—the northernmost section of the country's Northern Territory. Usually, this cue to exchange a minute of mild banter before going our own ways—a cultural quirk I was finding to be typical of NT—would be met with equal enthusiasm. Today however, I've been Humpty-Dumptying along the uphill trail leading up to the waterfall in a swimsuit ("It's a short hike away, my guide Adam had promised) so I nearly pass on the offer. But surely our man here would know if the water up top is worth the bruised knees? "Great swim," he flashes a thumb, as I beam back and resume the climb.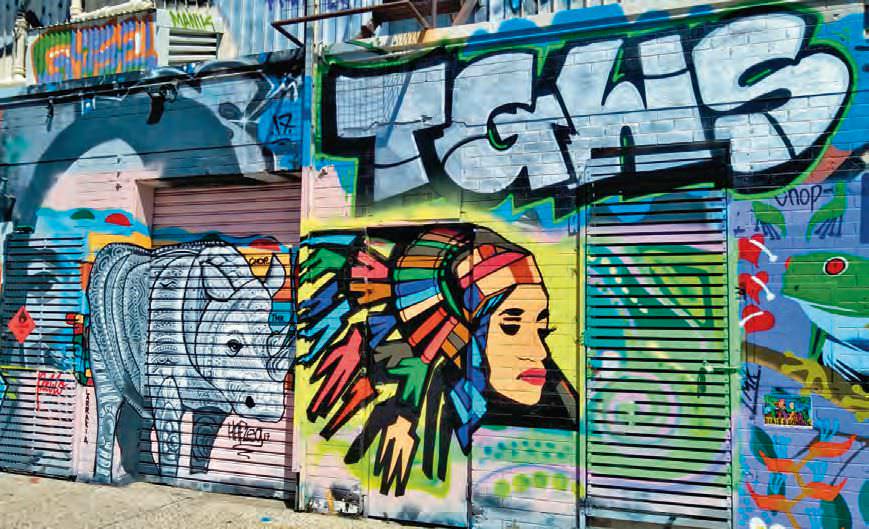 Perhaps the hustle would seem easier if I caught up with Adam, got him chatting. Adam Mattner has the best stories, and he does a fine job of telling them.
ADAM, WHO FELL IN LOVE
*Waltzing Matilda, waltzing Matilda, You'll come a-waltzing Matilda, with me, And he sang as he watched and waited till his billy boiled, You'll come a-waltzing Matilda, with me.
It takes me two timeouts, but I'm finally on Adam's trail. "Not the screwpine! It's sharp at the edges." The warning comes just in time, so my fingers graze, don't grab the blades for support. Of course he knows all about the screwpine, the palm-like foliage north Australia wears like a head of punk spikes. I would have remembered its genus name—pandanus—and the fact that it is used by aboriginal people to weave ropes, baskets and objects of daily use, had I not been led astray by the bacon and red grapes at a forest picnic the day before. It was over the Famous Five-ish meal of cheese, crackers and lemon fizz that the 33-year-old revealed his deep enchantment with the Outback to our traveller's group of five.
It's not just the pandanus that Adam knows closely. He can tell you where along your hike you might run into a frilled-neck lizard, skulking. He knows where to stop on Stuart Highway for a bottle of cold Coopers beer, and why the scaly woolly butt trees lounge topless. (Their barks thin out bottom-up). Natural, for a man who spends his waking hours acquainting people with the boorish beauty that surrounds the Territory towns of Darwin, Litchfield and Katherine. Even holidays are for running back to the wild with wife Melissa, he admits. I imagine the pair walking the escarpments, watching six o'clock suns scud along skies of Fanta orange, thanking sugar gliders and rainbow bee-eaters for stopping by. It makes me happy, and it makes me curious. Having been on the road with Adam, I know he is from the southern city of Victoria. We've split Jumpy's kangaroo-shaped chips and investigated his sympathy for freshwater crocodiles ("Freshies are cute, it's the salties you got to watch out for"). By southern, I mean 3,753 kilometres south of our port-side haunt. Why would a man move vertically across the heart of his country, lock stock and barrel, leaving behind all but wife for life in Australia's least populated capital city? Adam would have been living in Darwin for three years this dry season. (Top End's weather is split into the sticky, stormy wet season between November and April; and the dry season through May to October.)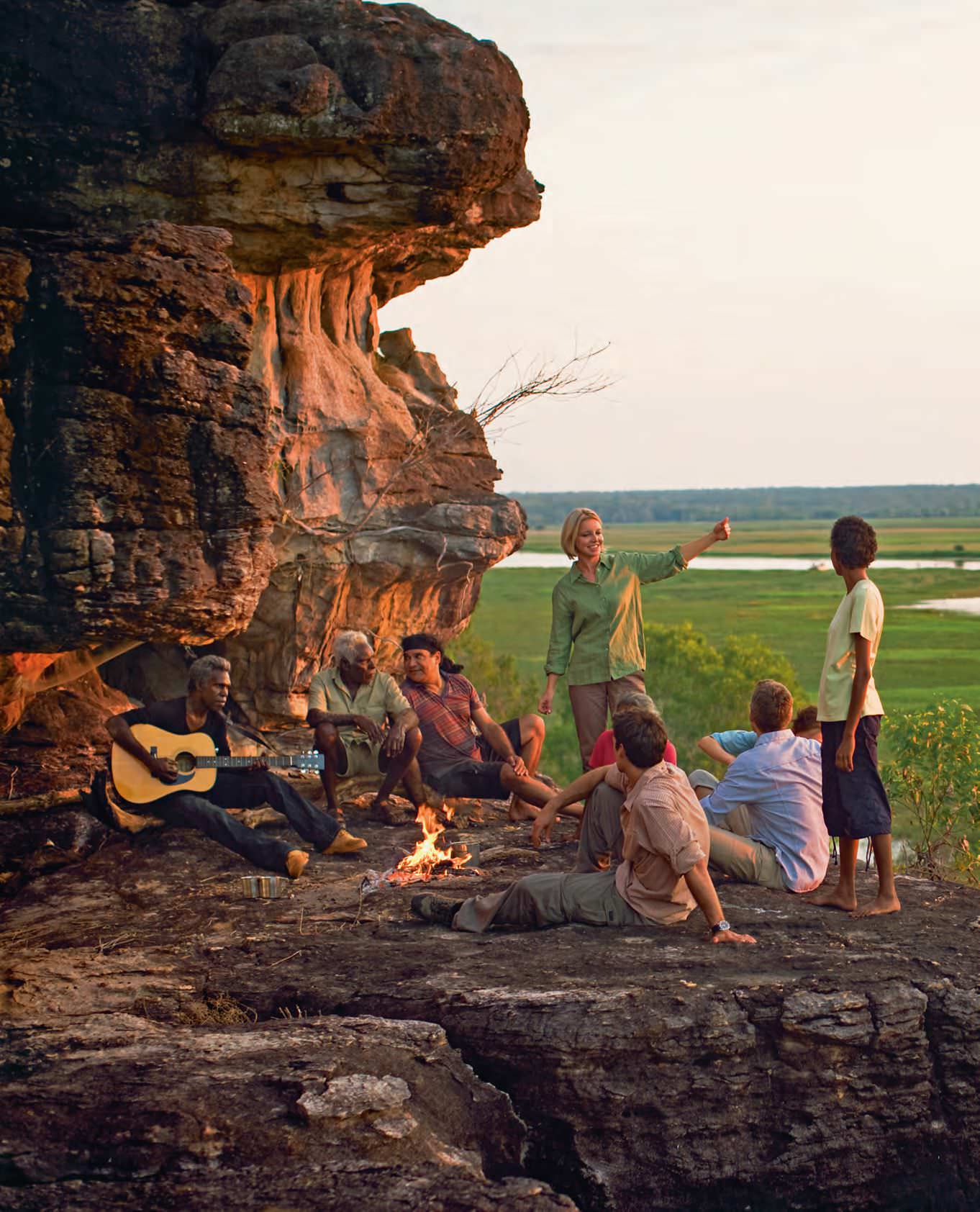 You can read up to 3 premium stories before you subscribe to Magzter GOLD
Log in, if you are already a subscriber
Get unlimited access to thousands of curated premium stories, newspapers and 5,000+ magazines
READ THE ENTIRE ISSUE
November 2018