Bridges Along The TSO And LA
National Geographic Traveller India
|
November 2018
College Friends Celebrate Turning 60 On A Trek To Ladakh's Tso Moriri. Laughter Eases A Strenuous Journey; Epiphanies Mark The Summit
MY youngest daughter's frequent mantra is "YOLO," and my best friend's wife says our lives now have "FOMO"—at 60, you're always trying to cram in as many exciting adventures as possible. Struggling up the narrow gorge, none of their phrases came to mind. In fact, my mind was blank as I concentrated on putting one foot in front of another, waiting for the pass to come into view. But the route seemed to wind up interminably, disappearing around yet another bend.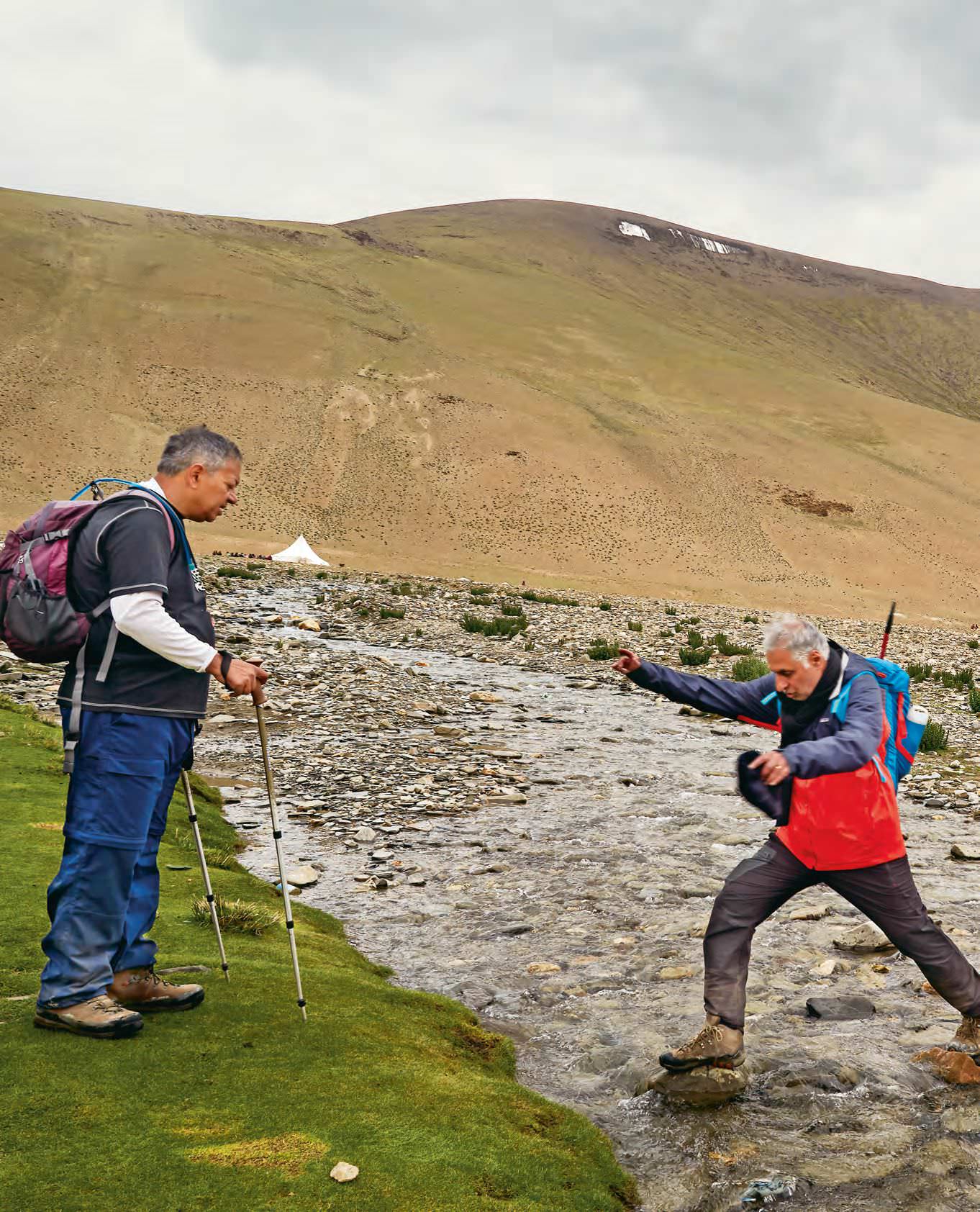 I was tired and sweating profusely under my fleece, my body aching after five days on the trail, and my throat was rejecting the sickly sweet ORS flavoured water—why was I putting myself through this at 60? Even as I finally saw the distant prayer flags of Yalung Nyau La pass, I didn't have an answer. All I felt then was immense relief at having reached the top as I slumped down next to my fellow trekkers.
I looked around at my four buddies who had made this long mountain journey with me over the past five days. Our personal journey together had spanned forty years ever since we graduated from St. Stephen's College in 1978. Not everyone had been enthusiastic about the trek but we were united by our love for the mountains. Chasing a common goal— the promised lakes—and exploring the mountains on a hard journey on foot had finally brought everyone together. Besides, four decades of shared triumphs and failures, laughter and tears meant that there were no agendas to push, no axes to grind, no judgements to make, just friendship and happiness in being together. It is said that friends are the family you choose and looking around me, I couldn't agree more.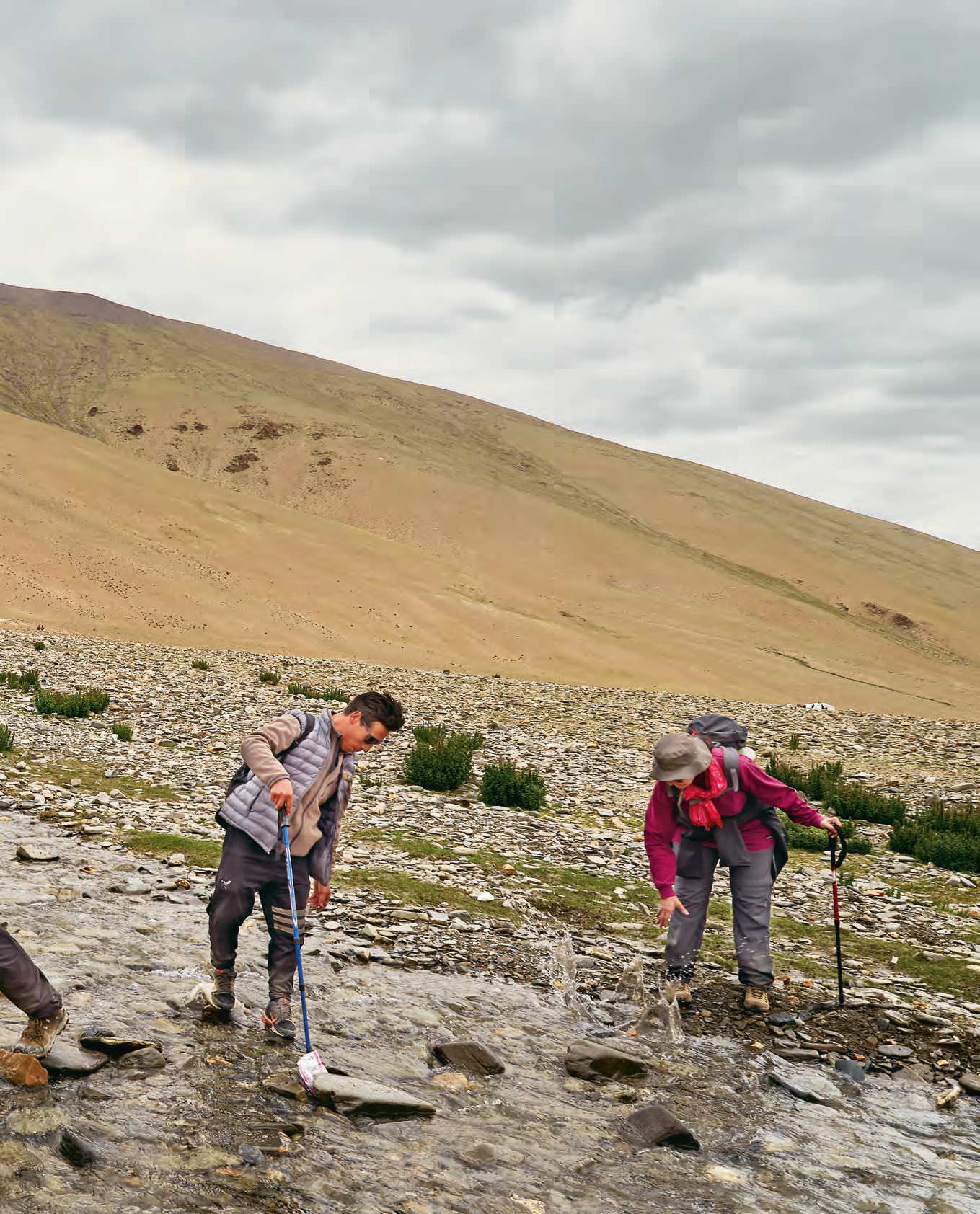 My wife Saroj had come for this trip with mixed feelings, part apprehensive and part excited, but by now she was completely worn out. She was brought up in the appleorchard-dotted hills of Kotgarh but had no real passion for trekking. Maybe life is tough enough in the hills that it quenches the desires to climb them. She is the person who knows me best, the woman I had wanted to grow old with—we celebrated our 32nd wedding anniversary this year. In the words of Antoine de Saint Exupery, love is "looking outward together in the same direction.'' Maybe a tough mountain trek was not really her direction of choice but she was willing to share it with me.
You can read up to 3 premium stories before you subscribe to Magzter GOLD
Log in, if you are already a subscriber
Get unlimited access to thousands of curated premium stories, newspapers and 5,000+ magazines
READ THE ENTIRE ISSUE
November 2018