A Poetic Portrait of Baku
National Geographic Traveller India
|
May 2020
Azerbaijan's Nasimi Festival brings out the beauty of the Eurasian capital as scholars and poetry lovers across the globe descend upon this artistic epicentre
Last September, I joined a group of academics from the Arab world and Europe on their way to celebrate the life and work of a 14th-century Azerbaijani poet. Held in Baku, the Nasimi Festival was a lavishly mounted series of cultural programmes devoted to Imadaddin Nasimi's 650th birth anniversary. President Ilham Aliyev had earlier declared 2019 as the 'Year of Nasimi.' Known for his revolutionary poetry in the Turkic, Arabic, and Persian languages and staunch advocacy of Hurufi philosophy that emphasised on the spiritual powers of letters and numbers, Nasimi was a bit of a misfit in his time. As he himself once remarked in a famous verse, "Both worlds can fit within me, but in this world, I cannot fit / I am the placeless essence, but into existence, I cannot fit."
In 1417, Nasimi was accused of heresy. He was duly produced before a shariah court and ultimately executed in Aleppo by religious fundamentalists, sending shock waves across the region. Today, six centuries later, in what can be described as 'poetic justice', Nasimi has become one of modern Azerbaijan's spiritual and moral guardians. "He laid the foundation of our literary and philosophical imagination," said our host Emin Mammadov, as we whizzed past Baku's cloud-bursting skyline with gleaming glass towers and skyscrapers interrupted at regular intervals by Soviet remnants, most starkly evident in the Brutalist architecture and ageing, Russian-made Ladas vying for space with Lamborghinis on the highway. If Nasimi were alive today he would have found it hard to recognise the new Baku, fuelled in recent years by oil riches that has made it a byword for both modernity and luxury. But here's the one thing the Sufi mystic would be proud of—Azerbaijan's exemplary secularism, a cause for which he had laid down his life.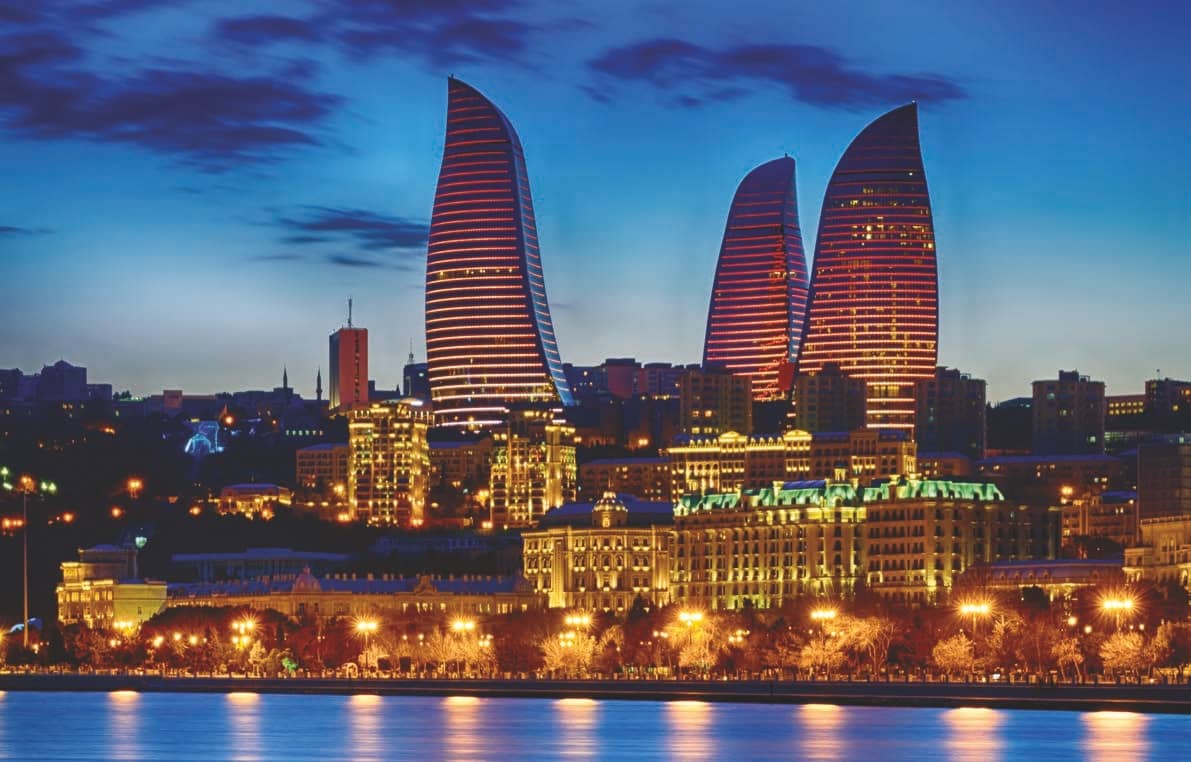 "Nasimi is controversial and it's brave of Azerbaijan to have embraced him," observed Neil van der Linden, a scholar on Mid-East arts and culture and one of the key speakers at the Nasimi Festival. "Because Nasimi was born here in Shamakhi and because he was a dissident," van der Linden went on, "through him Azerbaijan, in principle a Shi'a majority country, tries to distance itself from the traditional rift between Shi'a and Sunni Islam." Throughout the festival, he lugged around a Nasimi tote bag gifted to all delegates upon arrival along with a Nasimi T-shirt and hoodie. An abiding interest in music and poetry keeps drawing van der Linden back to Baku. He claimed this to be his fourth trip.
Like van der Linden, tourists generally pour into Azerbaijan for its music and poetry—but also for its famed commitment to cosmopolitanism and diversity. The country's nearly 99lakh population observe the Islamic festival of Ramadan, but reserve their biggest celebrations for Nowruz, the Parsi new year. Sitting on the outpost of Eurasia, Azerbaijan's liberal ambitions and Western values undoubtedly make it closer in spirit to Europe than to the Arab world and Asia. As a nation, it has successfully fostered a culture where its Islamic identity stays firmly in the backdrop. Driving around Baku, it was only after van der Linden pointed out Azerbaijan's Euro-centrism that it struck me that there was hardly a mosque in sight. There was one, with a golden dome, near the airport. But you don't hear the five-time calls to prayer, or azaan, which is typical of the Muslim world. Van der Linden termed it a Soviet heritage, explaining, "In Uzbekistan, for example, Chechnya Islam had a strong comeback. On the contrary, the Azerbaijani regime does not encourage religion. While Azerbaijan is overwhelmingly Shi'a, I think that most Azerbaijanis don't see a strong Shi'a Islamic state comparable to Iran as their ideal. I have never heard of a crackdown on neither religion nor religious dissidents." Imagine our shared surprise then, when the next day, while exploring the city during a break from the Nasimi celebrations, we discovered the Juma Mosque, a striking 12th-century Maragha-Nakhchivan masterpiece with its colourful tassels, ornaments, inscriptions, and ghost elements.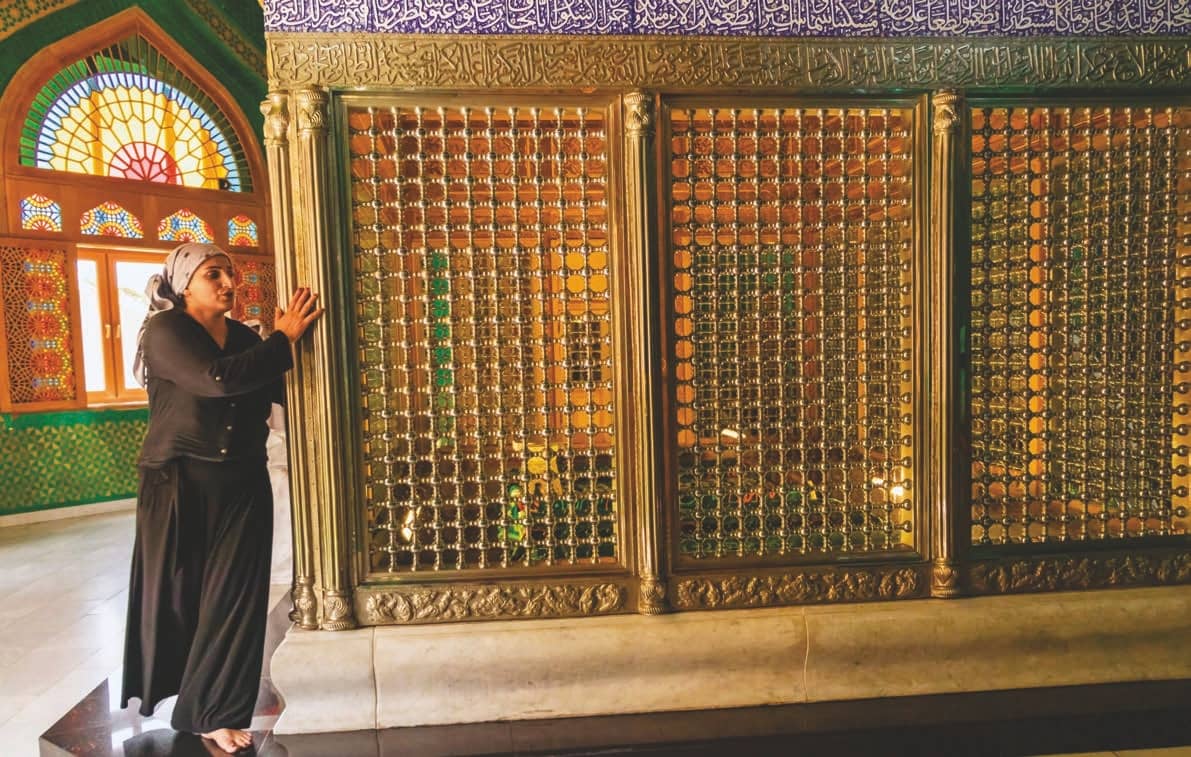 You can read up to 3 premium stories before you subscribe to Magzter GOLD
Log in, if you are already a subscriber
Get unlimited access to thousands of curated premium stories, newspapers and 5,000+ magazines
READ THE ENTIRE ISSUE
May 2020