The Road From Rio
Marie Claire - UK
|
October 2015
Hip beaches, red-rock canyons, thumping street parties and caipirinhas galore Nicola Moyne heads to north-eastern Brazil for a thrill-filled adventure.
I'm sitting at the top of a steep, rippling rock face, trying to slowly manoeuvre myself into a torrent of water, Swept Away playing on loop in my head. It's all in the launch, apparently: get it right, and I'll glide into the vast pool below with Tom Daley-esque grace; put a foot wrong and I'll have a bruised backside and, worse, injured pride.
The Ribeirão do Meio natural rockslide is a popular weekend haunt near Lençóis, packed with ever-stylish locals – and as the only bikini-clad English girl in sight, my tentative climb to its top hasn't gone unnoticed. Accompanying me is a park guide, Tiago de Jesus, who is an all-action Adonis. Forget Myleene Klass, this guy knows how to work a waterfall. And although I'm pretty sure I'm going to lose my bikini top mid-plunge, his enthusiasm for the landscape is infectious. 'Tis is a gift from Mother Nature,' he raves, before giving himself a wedgie and plummeting into the aqua rapids. And he's right. Bikini (and backside) intact, I emerge from the drop exhilarated, refreshed and ready to resume our three-hour trek.
Welcome to north-east Brazil and Chapada Diamantina, a lush 1,500-sq-km National Park renowned for its hiking trails and sunset vistas. Getting off the beaten track here feels good, and while I may not be a huge hiker, Brazil has been on my holiday hit list for years. Thanks to the buzz surrounding next summer's Olympic Games, this seems the perfect time to venture beyond Christ the Redeemer. My two-week small-group tour is an exploration of Brazil's north-eastern hot spots, taking in the trekking heartland of Chapada, historic Salvador, cosmopolitan Fortaleza, and the sun-scorched beaches of Jericoacoara.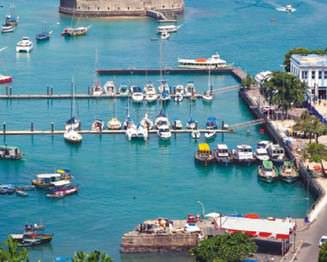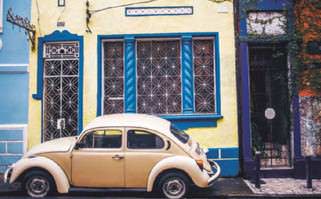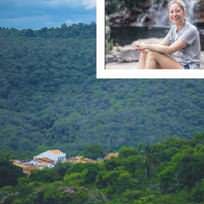 You can read up to 3 premium stories before you subscribe to Magzter GOLD
Log in, if you are already a subscriber
Get unlimited access to thousands of curated premium stories, newspapers and 5,000+ magazines
READ THE ENTIRE ISSUE
October 2015