SIDE BY SIDE
Lonely Planet Magazine India|June 2020
Orla Thomas, on her first-ever African safari, experiences a front-row seat on life itself. From ants to hyenas, and hyrax to lions, she meets the residents of the Mara Naboisho Conservancy in Kenya – and learns how the community here shares the precious resources of the savannah
A BEGINNER'S GUIDE TO SAFARI
Days on safari are long but there's downtime in the middle of the day as game drives take place when the animals tend to be most active: just after dawn, and just before dusk.
The Masai Mara is cooler than you might expect, temperatures ranging from a daytime max of 30°C to around 10°C at night. To keep comfortable in these changeable conditions you'll need to pack both a warm jacket and a pair of shorts, a cosy beanie and a sun hat.
You don't need to buy specialist safari clothing: muted colours that blend in with the landscape are fine. When you're in a vehicle, most animals only perceive the car's large shape – the individual humans within it go largely unnoticed.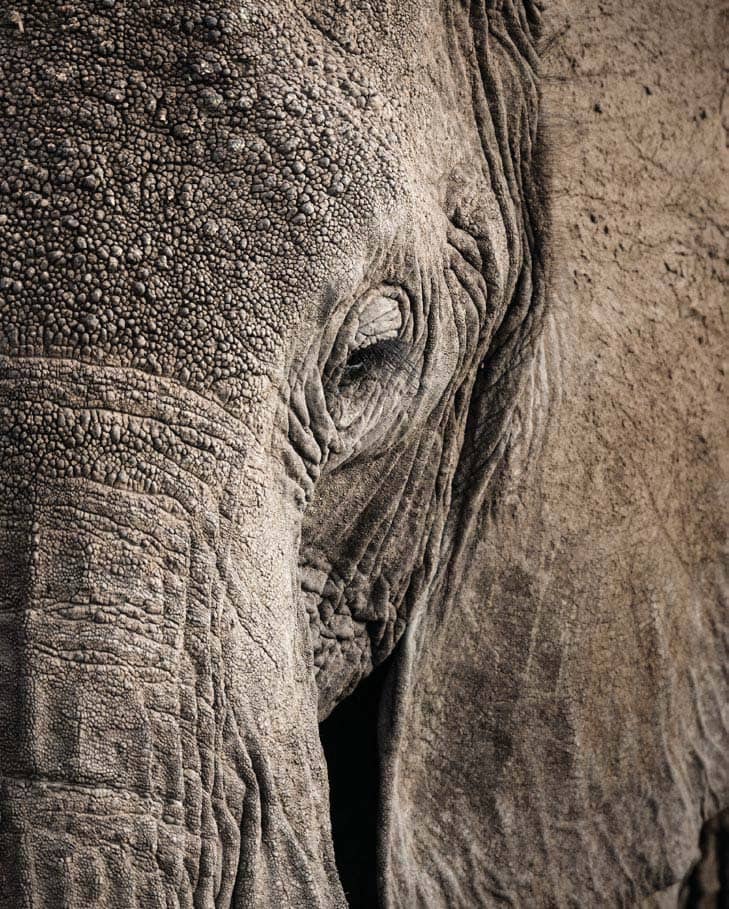 Patience is rewarded on safari. Don't fixate on which animals you'd like to see, but allow time for experiences to unfold. Predators go a long time between 'kills', but witnessing one can be pure (if gory) drama.
Safari camps are careful about safety. Vehicles are open-sided, but guides are experienced so you never feel at risk. Tents are fitted with 'panic buttons' and staff chaperone guests between different areas of the camp during the twilight hours when the animals are most active.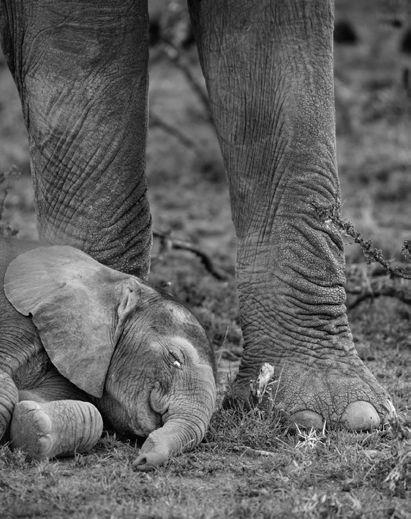 The elephant is so close I can hear him chew. His powerful jaws crunch effortlessly through a mouthful of whistling thorn acacia, a tree with the texture of a medieval mace. Another member of the herd is grunting with exertion as she uproots a bush, a procedure being copied – rather ineffectually – by her tiny baby. His stubby legs aren't long enough to manage the twist-and-pull method his mother deploys to devastating effect, and, eventually, he slumps to the ground to rest his head on her giant toenails. I arrived in the Mara just hours ago, but feel far from weary myself. Being so near the group is electrifying, and I sit in the Land Cruiser in awed silence, watching as they make their way across the plains, the sun burning high in a cloudless sky. The collective noun for elephants is a 'memory', and these will be forever etched on mine.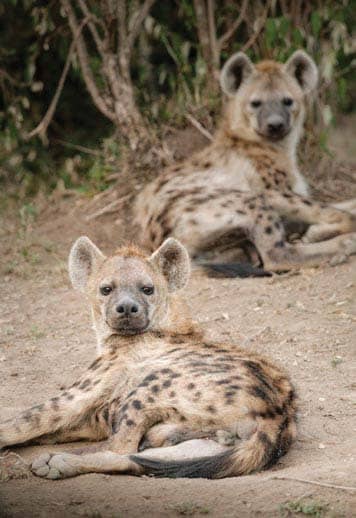 AFTER half an hour, the elephants start to move on, leaving a trail of destruction in their wake: fallen tree trunks, branches stripped of leaves. Some of the 30-strong herd brush against the bonnet, others clip the 4WD's tyres with their tails as they swish away flies. It is tempting to reach out to touch a wrinkled hide, but this would be foolish. Though Dumbo, Babar, Elmer and their ilk have established elephants as benign in our collective imagination, they are among the most dangerous animals in the African savannah. In Kenya alone, they have killed over 200 people in the last seven years.
Nevertheless, in the Mara Naboisho Conservancy, a large conservation area that borders the more famous Masai Mara National Reserve, animals and humans are obliged to coexist. The Conservancy is made up of 50,000 acres leased from Maasai landowners, who pursue their traditional occupation as herders while receiving an income from fees paid by visitors staying at tented camps, like Hemingways Ol Seki. This money ensures that the wildlife that tourists come to see remains protected, and guides – like Raffy Rotiken – play an important role in maintaining this delicate relationship. "Here, you grow up knowing how dangerous the animals are. But learning how to approach them in a car, and making sure they feel comfortable with you being so close, that's something that comes with experience," says Raffy. "An elephant could knock down a house like it is nothing. The Maasai villages have a lot of trouble with them."
You can read up to 3 premium stories before you subscribe to Magzter GOLD
Log in, if you are already a subscriber
Get unlimited access to thousands of curated premium stories and 5,000+ magazines
READ THE ENTIRE ISSUE
June 2020