SECRETS OF SAKE
Lonely Planet Magazine India|May 2020
We head to Tokyo to uncover the secrets of Japan's national drink, and seek out the very best places to drink it
FIRST, A CONFESSION. Before I set out on my quest to find the perfect sake, everything I knew about the drink could be written onto the side of a chopstick. At best, the sake selection on a drinks menu in Japanese restaurants at home in London provided a brief distraction from the more important business of summoning chicken katsu. I knew it was made with rice, but how was I meant to drink it? Like a shot? Ice cold like vodka? At the end of the meal like a digestivo?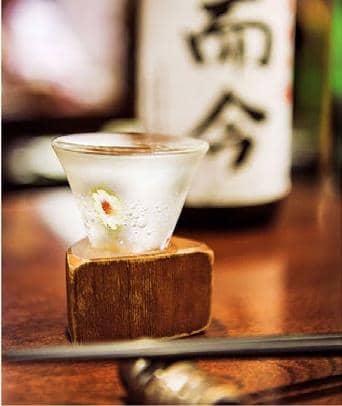 Clearly, let loose on the streets of Tokyo, a crass amateur like me would need some guidance. I enlisted the help of Daniela Baggio Morano, a half Japanese, half Italian guide with a particular mission to help visitors make sense of the city's sometimes baffling food and drink scene.
We meet in the district of Shinjuku on a rainy night, when all of Tokyo seems on the move, scurrying through the splashy streets under transparent plastic umbrellas like a sea of giant, misplaced jellyfish. The wet streets reflect the neon signs fixed to every bit of building, flashing advertising slogans or the latest J-pop video. Promoters stand in the doorways of shops, bars and strip clubs, their sales pitches lost on the sodden, preoccupied passersby.
Resisting their calls, too, Daniela leads me into a modest basement shopping centre and into an equally modest izakaya, or pub: Nihonshu Stand Moto. Eight customers stand at the horseshoe-shaped bar, bags and briefcases neatly stacked into baskets at their feet. We take our places beside them, and conical glasses promptly appear in front of us.
''So,'' says Daniela, studying the menu, ''perhaps something fruity and easy to drink for your first sake.'' The bartender produces a large brown bottle from the fridge, its label a swirl of elegant calligraphy, and fills my glass to the brim. ''You drink it little by little,'' says Daniela, raising her own glass. The sake, a Jikon 2017, has a rich and developing flavour, raisiny to start with but developing into something a little harsher. It is a bit like a dry sherry. Delicate little dishes of mountain vegetables, seaweed and sesame seeds arrive as we sip. ''You must always eat something with your sake,'' says Daniela. ''It is like the way they serve tapas in Spain, really.''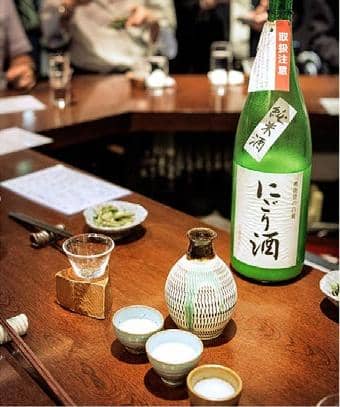 You can read up to 3 premium stories before you subscribe to Magzter GOLD
Log in, if you are already a subscriber
Get unlimited access to thousands of curated premium stories and 5,000+ magazines
READ THE ENTIRE ISSUE
May 2020