11 EASY VISA DESTINATIONS FOR INDIANS
Lonely Planet Magazine India|March 2020
Still planning to plan for your summer vacation? Here are 11 countries that are laying out the welcome mat for desi travellers
AMIT GAIKWAD, SAMARPAN BHOWMIK, AURELIA FERNANDES & AISHWARYA MENON
TURKEY
WHY GO?
To travel to Turkey is to answer an invitation to experience its rich history and culture. There are numerous sites across the country with remnants of ancient civilisations, and the culture is an amalgam of the wide cross-section of influences that have swept Turkey over millennia. Aside from architecture, these influences are also evident in the cuisine. Given the mesmerising landscape, there are also possibilities of adventure sport.
WHAT WILL I DO THERE?
Despite Ankara being the capital, Istanbul is the most popular destination to arrive at in Turkey. With multicultural influences evident in everything from the architecture to the food, it serves as a great introduction to the country. Whatever else you might see in Istanbul, set aside at least half a day to check out the Hagia Sophia. Built in 537AD, it has been both a mosque and a cathedral at different points in time, depending upon who controlled 'Constantinople' at the time (00-90-212-522-1750; www. hagiasophia.com; Sultan Ahmet, Ayasofya Meydan, 34122 Fatih; 9am – 5pm Tues – Sun; entry: ₹ 1,200). For an understanding of the other vital influences on the city, head to Sultanahmet Square. The square was formerly the Hippodrome of Constantinople, a sporting and social centre of the ancient city, capable of holding 1,00,000 spectators, and, today, still has some parts of the original structure intact. Within the same area, there's the Basilica Cistern, part of the ancient underground water supply system (Alemdar, Yerebatan Caddesi. 1/3, 34110 Fatih; 9am – 5.30pm; entry: ₹ 240). and don't miss Galata Tower 2 and Galata Bridge, which offers beautiful views over the Bosphorus 3 . As interesting as the architecture is, there's more in Istanbul that you must absolutely not miss. Case in point: the Grand Bazaar – one of the largest covered markets in the world with over 4,000 shops and nearly 4,00,000 visitors on any given day (Beyazt, Kalpakçlar Caddesi, 22, 34126 Fatih; 10am – 6pm). Yes, the goods on sale, from the fabrics to the soap, are cool, but the people are even more interesting. While you could easily spend a week in Istanbul, the city is well connected to other popular parts of Turkey. In particular, you must visit Cappadocia for the breath-taking landscapes, Antalya for the lovely Mediterranean coast, and Izmir for the ancient Roman and Greek cities.
WHAT'S THE ONE THING I SHOULD NOT MISS?
Take a hot-air balloon ride across the otherworldly landscape of Cappadocia 1 ; it's a once-in-a-lifetime experience. Of course, this activity is dependent on the weather, so check the forecast before you reserve a spot. Book in advance; on-the-spot prices can be extravagant. And, definitely opt to stay in a cave hotel. That's another experience you'd want to tick off your bucket list.
WHAT WILL I EAT AND DRINK?
The best part of Turkish cuisine is the variation on offer. Yes, there's plenty of baklava 4 and meat on offer, but so are vegetables. In Istanbul, Istiklal Street is a great place to try out some unique restaurants as well as street food. Start off at Varuna Gezgin Café for a traditional Turkish breakfast spread and a mish-mash of décor themes (00-90-543-839- 0804; Åahkulu, Kumbarac YkÅŸ 79, 34421 Beyou; 10am – 1am Sun – Thurs, 10am – 2am Fri – Sat; breakfast from ₹ 240). For a more traditional ambience, duck into one of the many old, ornate passages off the main street. These are mostly narrow corridors that were used for trading back in the day but today host eateries. Ikinci Bahar is one of the better options here (00-90-212-244-5020; HüseyinaÄŸa Mah. Ä°stiklal Caddesi, Çiçek Pasaj, 18, 34420 Beyou; 11am – 1am; tea from ₹ 60). Apart from the sit-and-eat options, there's plenty of vendors on Istiklal itself hawking local produce such as chestnuts. Of course, the locallybrewed alcohol raki is as popular with visitors as it is with locals, and there are bars aplenty to choose from.
WHEN I SLEEP, IF I SLEEP, WHERE SHOULD I STAY?
Turkey has plenty of options for accommodation of all standards. Whether it be hostels, bed and breakfasts or five-star facilities, you'd find options in pretty much all parts of the city. Cheers Lighthouse Hostel in the Sultanahmet area is superbly located and quite an affordable option (00-90-212-458-2324; www.cheerslighthouse.com; bed from ₹ 2,440).
If you can stretch your budget to the mid range, Adelmar Hotel in Sisli near Taksim Square might work (00-90-212-232-6162; www.adelmarhotel.com; from ₹ 6,700).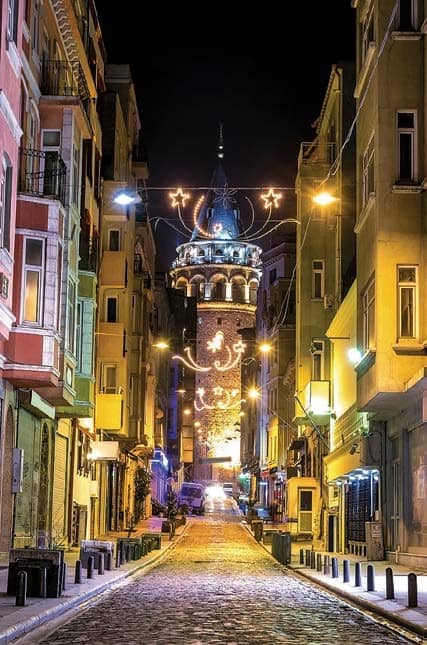 If you'd like to splurge, the Radisson Blu by the Bosphorus is a luxury option with million-dollar views (00-90-212-310-1500; www.radissonhotels.com; Ciragan Cad 46, Ortakoy; from ₹ 8,900).
Stay options, once you move away from the big cities, get a lot more affordable and it's a little difficult to find five-star properties in smaller cities. Definitely don't miss out on the opportunity to stay in one of the cave hotels in Cappadocia. Tulip Cave Suites is a good options in Goreme, a small village nestled in the limestone hills of the region (00-90-384-271-2590; www.tulipcavesuites.com; Aydnl Mah 18, Göreme/ NevÅŸehir; from ₹ 4,900 ).
And, if you've ventured to the ancient city of Ephesus, stay at Bella Hotel at Selcuk, right next to the remnants of the Selcuk Castle (00-90-232-892-3944; from ₹ 2,530).
GETTING THERE
Turkish Airlines and Indigo have direct flights into Istanbul's Grand Airport from most Indian metros (return fares from ₹ 51,000).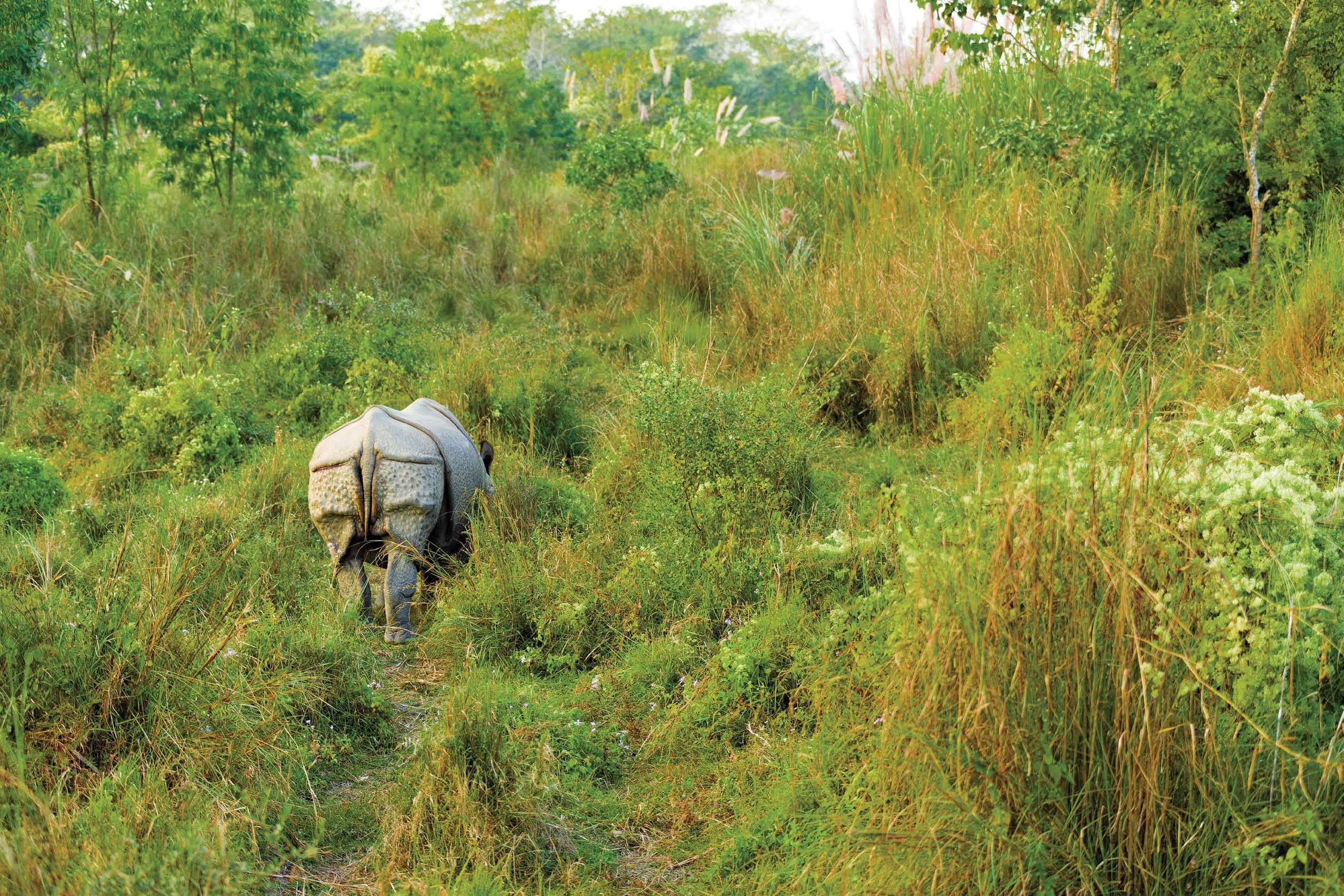 NEPAL
WHY GO?
Be it scenic beauty, the many adventure activities, the massive mountains, the untouched jungles, or the incredible food, Nepal, the land of the Himalayas, has plenty to offer its visitors. And the people are just as amazing! It's a win-win situation!
WHAT WILL I DO THERE?
Nepal has risen like a phoenix from the ashes of the earthquake in 2015. The historic centre of Old Kathmandu still remains an open-air architectural museum of elegant temples, pagodas, pavilions and shrines. Get lost in the maze of medieval streets that fan off Durbar Square, which burst even more vividly to life during spectacular festivals, and wander through the backpacker haven that is Thamel.
Just 200km from Kathmandu is Pokhara, Nepal's second-biggest city, from where you can soak in the views of Machhapuchhare and Annapurna, mirrored in the calm waters of Phewa Tal, on which you can do a boating session that also allows you to explore the jungles of Pokhara from the water (from ₹ 200). Pokhara is also the place for brisk hikes and paragliding.
Up the adventure quotient with easy to medium hikes on the Annapurna Circuit or strive upwards to Everest Base Camp.
Explore more of Nepal's temples in Bhaktapur. Try your hand at pottery here, if time permits.
Then there's the Boudhnath Stupa, Asia's largest stupa, in the village of Bodhnath, the centre of Nepal's exiled Tibetan community. Buddhist pilgrims flock to this complex of spectacular white domes and spires for peace and spiritual rejuvenation.
WHAT'S THE ONE THING I SHOULD NOT MISS?
You can't visit Nepal and not spend time in Chitwan National Park (pictured), known to be one of Asia's best wildlife viewing areas for rhino, tiger, gaur, gharial and many exotic birds!
WHAT WILL I EAT AND DRINK?
While you might want to eat the delicious momos here every day of your trip, also worth trying is the simple dal bhat tarkari, the flavourful local vegetarian thali. And don't miss the khukri rum, the locals' favourite; have it the way they do - mixed with piping-hot water.
WHEN I SLEEP, IF I SLEEP, WHERE SHOULD I STAY
Backpackers will enjoy the Zostels in Kathmandu and Pokhara. The vibe is friendly, and the amenities will not leave you wanting (www.zostel.com; see website for locations; shared dorm bed from ₹600, deluxe room from ₹1,200).
If you're looking for five-star amenities, the Hyatt Regency in Kathmandu comes with an array of restaurants, an outdoor pool, a spa and tennis court (00-977-1- 517-1234; www.hyatt.com; Taragaon; from ₹9,500).
In Pokhara, The Pavilions Himalayas offers bright and airy villas with mountain views, great dining options and a spa! (www.pavilionshotels.com/himalayas; Ward No 25, Chisapani, Pokhara; from ₹14,000)
GETTING THERE
IndiGo, Air India and Thai Lion Air, among others, fly from major Indian metros into Kathmandu's Tribhuvan International Airport (return fares from ₹16,000).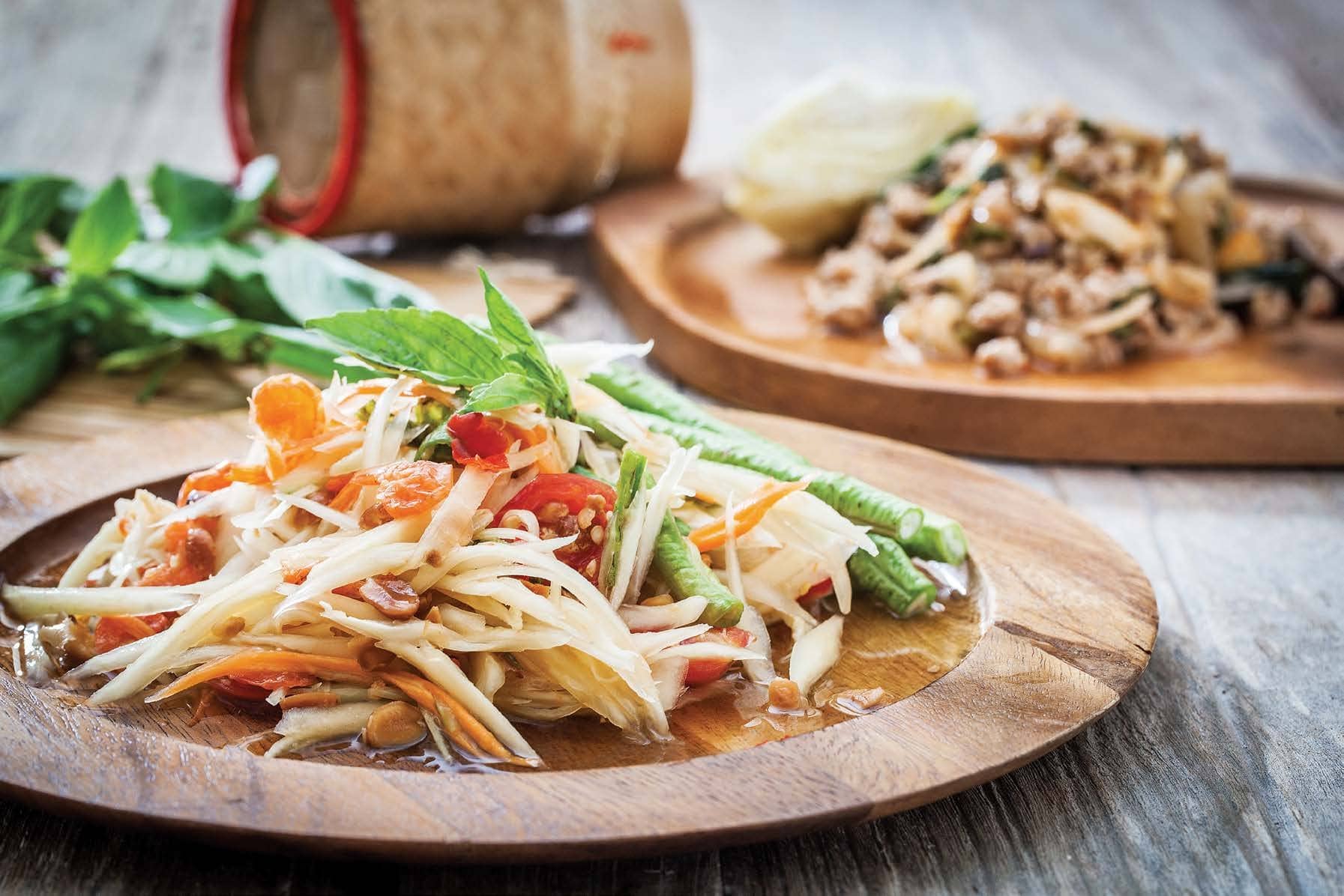 THAILAND
WHY GO?
No matter what the budget or the season, Thailand remains a popular destination – and for good reason. Experience an effortless escape from your regular life as you eat, shop and drink in the vibrant city of Bangkok, or get away from it all with a spiritual escape at any of the meditation retreats in Chiang Mai, the religious festivals in northeastern Thailand or the hilltop temples in northern Thailand. There's always something for everyone in Thailand.
WHAT WILL I DO THERE?
Kickstart your holiday in the capital city, Bangkok 3 . Take a quick tour of the golden shrines, colourful markets, glitzy malls and fascinating museums, and don't forget to sample some of the street food. Best explored on bicycle, Chiang Mai is known as the cultural capital of the north. Go on a temple run, scouting for some of the most beautiful places of worship dating back from the Lanna Kingdom.
Away from the hustle and bustle of the cities lies Railay 4 , known for its beautiful beaches and forested interior; here, adventure seekers can swim, dive or rock climb. Ayutthaya's brick and stucco ruins are must-sees 2 too; take a guided tour to experience the heritage and culture of this once-vibrant city. Attractions on the outskirts such as the famous eclectic royal residence, Bang Pa In Palace, are also worth a visit.
Travel back in time at Thailand's historical parks. The beautiful temples, gorgeous Buddha statues and impressive museums at Sukhothai Historical Park are best explored on bicycle. And, then, there's Phuket, the beach destination for all ages.
WHAT'S THE ONE THING I SHOULD NOT MISS?
Head to the Similan Islands for a great diving experience. Stay on a liveaboard that will give you a chance to get up close with manta rays and whale sharks in what enthusiasts aver is one of the best diving destinations in the world. Non-divers can have a good time on the smooth, white sand beaches or head out to explore the national parks.
WHAT WILL I EAT?
In Bangkok, Gaa is known for its classic Indian and Thai dishes presented in 10- to 12-course tasting menus. Run by Michelin starred Indian-origin Chef Garima Arora, this is one of Bangkok's hottest restaurants (www.gaabkk.com; 68/4 Soi Langsuan; set menu from ₹ 7,500/ person). Bangkok's street food is legendary, so only your choice of meat or not will hold you back. Try somtam (papaya salad) 1 , but do mention if you're vegetarian to avoid the addition of dry shrimp and fish sauce. In Chiang Mai, you must tuck into khao soi, wheatand-egg noodles in curry broth at Khao Soi Lam Duan Fah Ham (352/22, Th Charoenrat/ Th Faham; mains from ₹ 100).
WHEN I SLEEP, IF I SLEEP, WHERE SHOULD I STAY?
In Bangkok, CHERN hostel offers private and dorm rooms with free wi-fi, air-con and TV. Dorms have a shared bathroom; private rooms are en suite. The only downside: you must pay in Thai Baht (www.chernbangkok. com; Phra Nakhon; dorm bed from ₹ 750).
Shanghai Mansion Bangkok on Yaowarat Road offers comfort with great style. This award-winning boutique hotel has a restaurant, jazz bar and free wi-fi (www.shanghai mansion.com; from ₹ 5,500).
Located in the heart of Bangkok, the Ariyasom Villa in Sukhumvit is a small luxury boutique and spa with just 24 rooms (www.ariyasom.com; from ₹ 13,250).
Stuated on one of Thailand's finest chunks of beachfront in Ao Nang, the Rayavadee is spread across huge grounds filled with banyan trees, flowers and meandering ponds. This luxe property features free-standing twostorey pavilions and beachfront pool villas (www.rayavadee.com/en; from ₹ 45,500).
Located in the heart of Ayutthaya, the Sala Ayutthaya boutique hotel offers an outdoor pool and stylish accommodation with free wi-fi access (www.salaayutthaya.com; from ₹ 28,000).
GETTING THERE
Thai Airways, Air India, SpiceJet, Druk Air, Bangkok Airways, IndiGo, Bhutan Airlines and AirAsia fly into Bangkok's Suvarnabhumi International Airport from major metros (return fares from ₹ 13,500).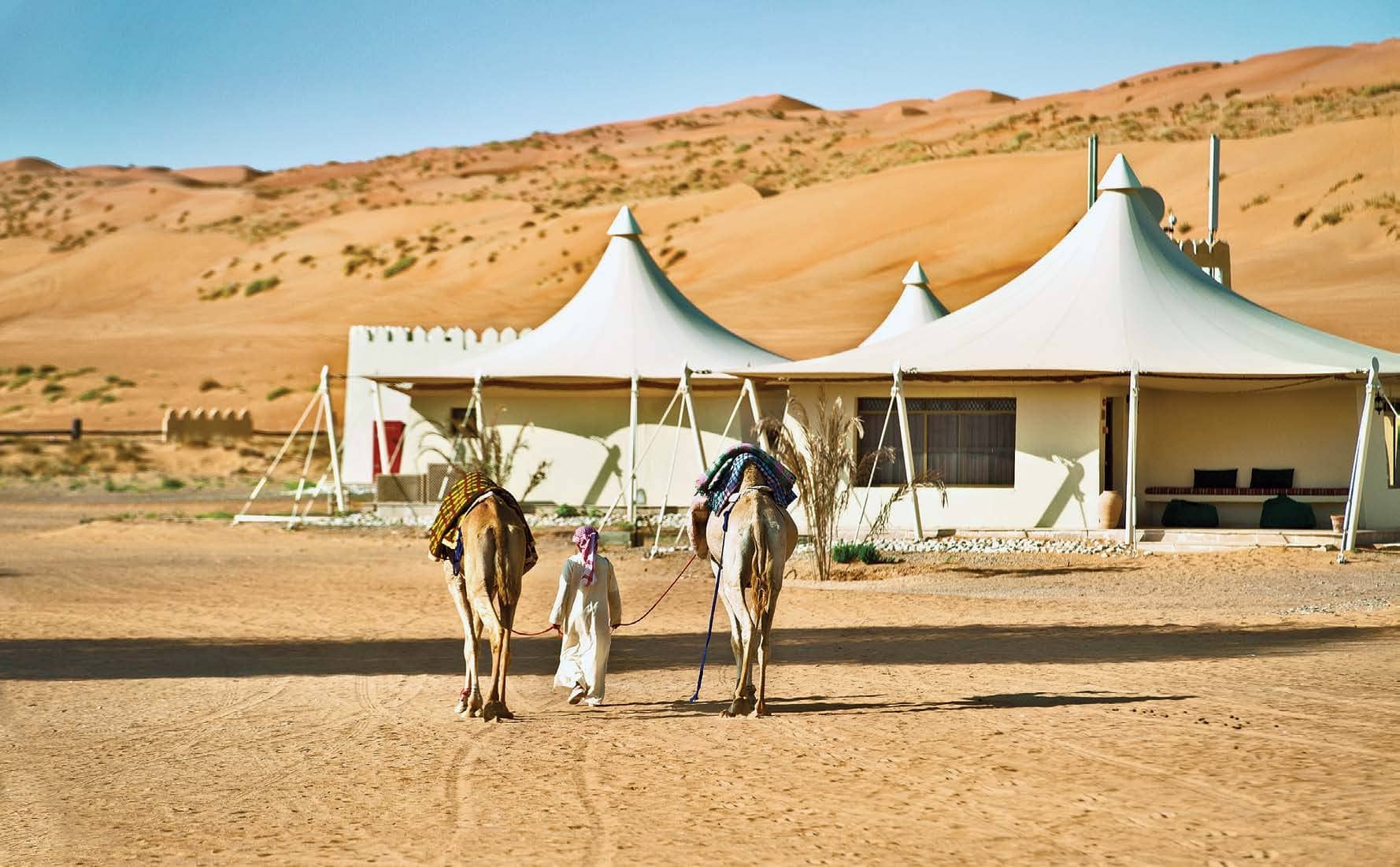 OMAN
WHY GO?
Oman offers a balanced Arabian experience, presenting a blend of global and local influences 1 . Beautiful palaces, expansive parks, centuries-old forts, traditional souqs and marine parks are all on the menu in this small nation.
WHAT WILL I DO THERE?
You can read up to 3 premium stories before you subscribe to Magzter GOLD
Log in, if you are already a subscriber
Get unlimited access to thousands of curated premium stories and 5,000+ magazines
READ THE ENTIRE ISSUE
March 2020