World's Top 10 Retreats, To Fix Yourself
Hello! India
|
October 2015
Need an effective quick fix to bounce back and leap into top form again? Visit these revitalising retreats - A week in their care will leave you emerging fabulous.
Let's assume that you're under the thumb of a very hectic lifestyle. Now whether that hectic lifestyle entails hours and hours crouched in front of a computer screen with fast food, high blood pressure and stress for company… or a heavily debauched social life, accessorised with lots of nights out that invariably turn into hungover-laced mornings, there comes a time where you need to step back and get back on the everelusive wagon. That's where health and fitness retreats come in. A week truant from what you call routine, spent at any of these havens instead, will get you right back on that wagon – first class! Think of the wonderful cleanses, therapies and healthy diets – the wonders it can do in this short span of time is simply irresistible!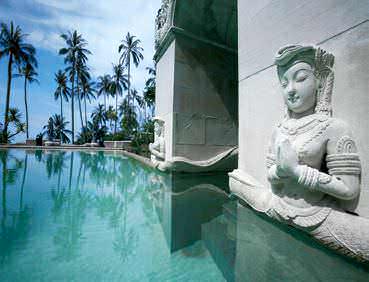 Kamalaya, Thailand
Centred around a monk's cave that once served Buddhist monks as a place of meditation and spiritual retreat, the essence of Kamalaya, in Koh Samui, is expressed in its name; lotus (kamal) realm (alaya), an ancient symbol for the growth and unfolding of the human spirit. This beautiful place has quite a few programmes to choose from, including the Kamalaya Sleep Enhancement, which is apt if you're trying to get your sleep cycle back on track. Sleep difficulties are treated through naturopathy, traditional Chinese medicine and massage therapies. Splash for a week: US$5,470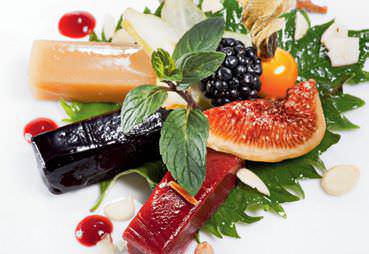 Palace Merano Espace Henri Chenot, Italy
The devotees of Henri Chenot's detox method, which he calls Biontology (a combination of Chinese and traditional Western medicine), have included the likes of Princess Caroline of Monaco, Luciano Pavarotti, the Fendis, Missonis and a host of sheikhs and oligarchs. Their six-day comprehensive package consists of six hydro-aromatherapy sessions, six phyto-mud sessions and six hydrojet sessions. You also get six hours of amazing deep-tissue massages. In addition, a nutritionist analyses your diet, you have several doctors' appointments and four cellular resonance treatments with energy control. With their 'no meat' and few carbohydrates rule, plus a 30-hour fast, it may initially leave you feeling like a zombie, but you will be a few pounds lighter, with fantastically clear skin by the time you're saying, 'ciao' to everyone. Splash for a week: US$4,958 for six days of treatment.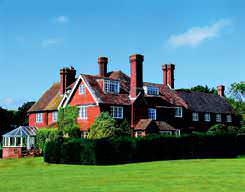 Simply Healing Detox Retreat, Uk
You can read up to 3 premium stories before you subscribe to Magzter GOLD
Log in, if you are already a subscriber
Get unlimited access to thousands of curated premium stories, newspapers and 5,000+ magazines
READ THE ENTIRE ISSUE
October 2015