Winning Concept
Global Traveler
|
Class Act 2020
Airports, airlines and customers all reap the benefits of alliance-branded lounges.
Premium travelers know the benefits of holding a first- or business-class ticket extend beyond those front-of-the-craft cabins boasting lie-flat seats, fine dining and top-shelf wines and liquors. Yes, extra baggage allowances and access to priority check-in, security, boarding and luggage retrieval also make the travel experience more pleasant. Perhaps the perk experienced flyers most appreciate, however, is access to airport lounges.
From 1939, when American Airlines opened its first Flagship Club (later renamed the Admirals Club) at New York's LaGuardia Airport, until late in the last century, airport lounges were hosted by individual airlines for their premium passengers and a limited number of partners. The 1990s saw the introduction of third-party lounge operators such as Priority Pass, and since then a mix of other options including public and credit card-affiliated lounges (think American Express' popular Centurion lounges) have come into play.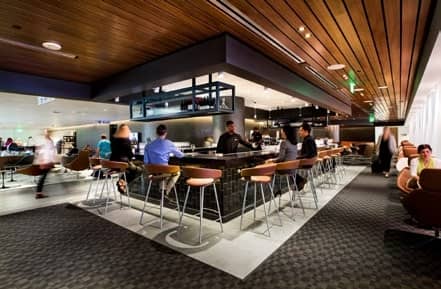 Shortly after the introduction of airline alliances (Star Alliance in 1997, oneworld in 1999 and SkyTeam in 2000), another choice for elite and first- and business-class passengers arose: the alliance-branded lounge. Star Alliance led the way in Zürich in 2001, and its 26 member airlines and their customers now enjoy access to eight lounges around the world. Richard Carret, director of Marketing & Communications, Star Alliance, explained the rationale for these collaborations: "It creates a win/win/win outcome for customers, the airline member of the Alliance and the airports, in that a 'classier' lounge is developed than could otherwise be afforded by carriers individually."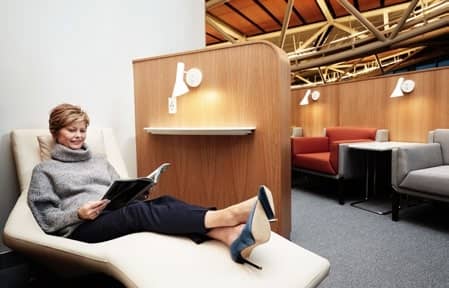 Mauro Oretti, vice president, Marketing and Commercial, SkyTeam, also points to the benefits of alliance-branded lounges. The alliance opened its first lounge at London Heathrow in 2009 to serve its 19 member airlines and now operates six lounges in all. They provide a clear cost-saving benefit to the members but only if, he qualified, "we can maintain or increase the quality of the lounge experience, together with customer satisfaction." For the alliance itself, "Creating lounges under our name is a great way to extend the reach of the brand, associating it with a physical touchpoint that tangibly showcases what the alliance stands for."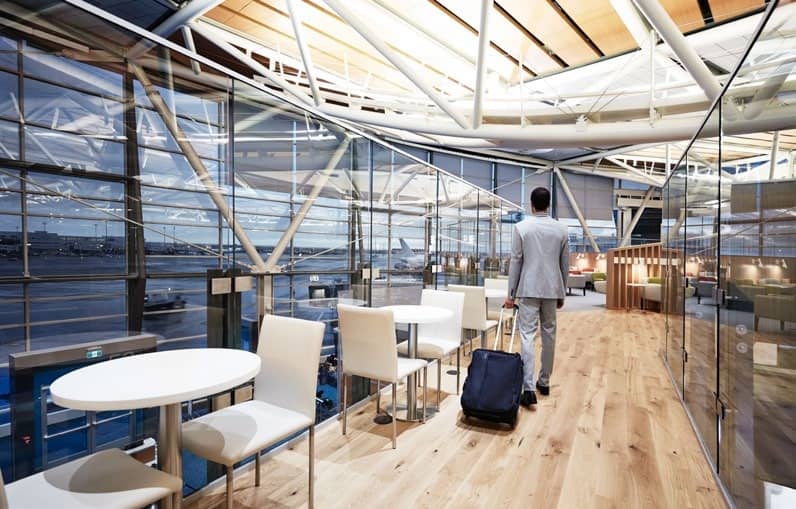 Airports which host alliance-branded lounges also see benefits beyond the income generated through rent and sales. Star Alliance asserts its highly regarded global brand helps an airport position its own brand, and positive customer experiences in the lounge spaces boost visitors' perceptions of the overall airport experience.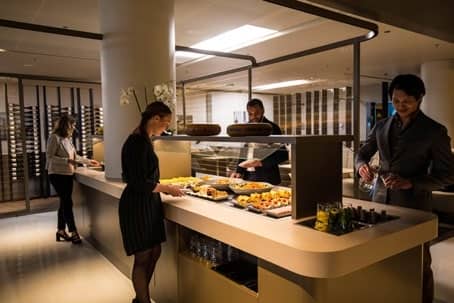 You can read up to 3 premium stories before you subscribe to Magzter GOLD
Log in, if you are already a subscriber
Get unlimited access to thousands of curated premium stories, newspapers and 5,000+ magazines
READ THE ENTIRE ISSUE
Class Act 2020