All in the Family
Global Traveler|June 2020
Gather multiple generations to enjoy a journey together.
By Barbara Radcliffe Rogers
MULTIGENERATIONAL TRAVEL IS NOTHING NEW; travelers have taken their kids on vacation for, well, generations. But as our lives and our kids' lives — and even those of retired parents — become busier, the urge to gather everyone together for shared vacation experiences emerges as a top travel trend.
Multigen now inhabits a travel niche of its own, and there's even a subcategory called "skip-gen" for grandparents traveling with grandchildren. AARP's Boomer Travel Trends reported 15 percent of baby boomers planned skip-gen trips in 2019.
Girls' getaways have taken a family turn, too, with mothers and daughters — or fathers and sons — taking short getaways and longer vacations together. And it's not uncommon to see a third-generation added. The families of siblings vacation together, seeking experiences their children can share with their cousins while the adults have time to reconnect.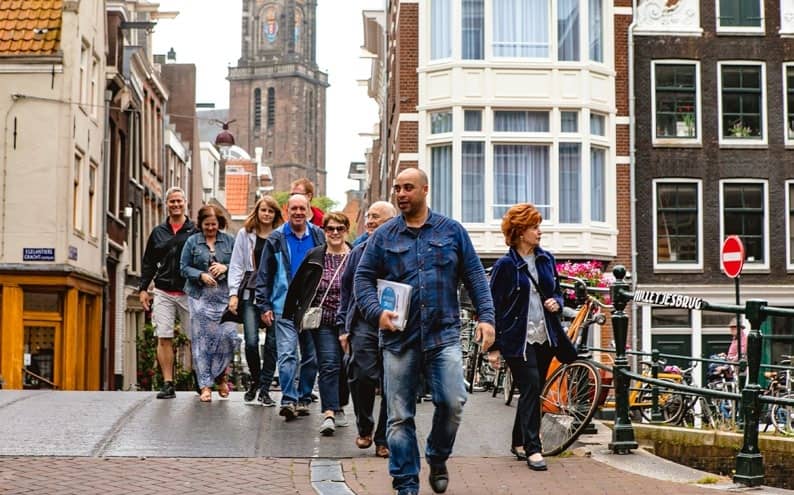 A number of factors spur this trend: Travel experiences create closer bonds between family members as well as lifelong shared memories. A trip can replace a party as a way for families to celebrate an important occasion such as a landmark birthday or wedding anniversary.
Multigen can merge with business travel just as easily as it can on a vacation, as an add-on or even simultaneously. Most cities offer plenty for other family members to do while you are engaged during business hours as well as late afternoon and evening activities to enjoy together. Or you can use a business city as a launchpad for a family vacation to follow.
All family members are on vacation, so plan one everyone will enjoy, but remember interests and energy levels may vary between the 6-year-old and her grandfather. How can you maximize the together time but not leave anybody dragging or bored? Perhaps you could build in mid-day quiet time or go separate ways for specific times. If grandparents tire, maybe they could take younger kids to a park or playground where they can sit while the kids play.
You can read up to 3 premium stories before you subscribe to Magzter GOLD
Log in, if you are already a subscriber
Get unlimited access to thousands of curated premium stories and 5,000+ magazines
READ THE ENTIRE ISSUE
June 2020