The Allure Of A Luxury Boutique Hotels
Forbes India
|
November 13, 2015
The allure of a luxury boutique hotel lies as much in its story as it does in the bespoke experiences that it has on offer.
Sanjay Narang's past life as Mumbai's best known hospitality mogul was a good one by most standards. He ran successful businesses (Mars Restaurants and Skygourmet, which he built with his sister Rachna), had rich and powerful friends, and dated a beauty queen.
Today, he lives in his "dream home", perched on a hillside, close to the cantonment town of Landour, near Mussoorie. A short walk from his house is Rokeby Manor, an old guest house that Narang, 52, converted into a luxury hotel a few years ago. The breakfast spread is simple and homely, and the 12 rooms at Rokeby are well appointed. There is a three bedroom cottage on the property as well. The obvious attempts to keep the wood and stone structure true to its original form ensure that it continues to look and feel like a 19th century manor. The service may not be what you'd expect at a five-star hotel, but it is warm and friendly. One look at the cedar-covered hills outside and it's clear that the place is special.
Back in 2005, despite his seemingly perfect life in Mumbai, Narang wanted to leave the city. He had recently returned from a visit to his old school, Woodstock, near Landour. "I was missing it, so I went back again as soon as I got the opportunity," says Narang. "I thought after a few trips, the nostalgia would wear off, but each time I came back, I loved it more and more. So I guess if you find a place where you want to be, you find a way to be there," he says.
Narang sold a majority of his businesses, (India Hospitality Corp bought Mars Restaurants and Skygourmet from Narang and his investors for $110 million in 2007) moved to Landour, and began working on community initiatives, including some projects to renovate sections of his old school. During one of these projects in 2011, he came across an old, run-down guest house called Rokeby Manor. Its proprietor asked Narang if he would like to buy it. It was a house that was built by a certain Captain GN Cauthy on a two-acre plot of land in 1840 and named after one of Sir Walter Scott's poems. "It sounded interesting, so I said yes," says Narang. From that point on, the intuitive hotelier in him took over.
"We wanted to restore the building into what it was originally built as. So we extracted the history, created a nice story around it and started off, without any marketing
," he says. Ninety people worked on restoring the property, including Narang's sister Rachna, who designed the interiors. "We had it running in four months."
It took almost a year for Rokeby Manor to become a destination of choice for the eclectic traveller, ticking off all the boxes that form the fundamentals of a luxury boutique hotel: Small, fashionable and uniquely located. But to straitjacket the definition of such a hotel to just three attributes would be incorrect. Even Tripadvisor.com, the dependable confidant of the modern traveller, does not attempt to define it explicitly. "We don't have a specific definition for a category such as boutique hotels," says Nikhil Ganju, head, Tripadvisor India. This isn't because the category isn't important. To the contrary. "If you follow our Travellers' Choice Awards, you'll see that over the years, more than 50 percent of the properties that are featured across categories in those awards are in the standalone boutique hotel segment," says Ganju.
The basis for the shift in preference for boutique hotels, according to him, lies in the fact that, "Luxury is no longer only about having a well-appointed, luxurious room. It's also about the ability to create unique and special experiences."
These experiences, as is evident from Narang's story, are influenced in large part by the stories of the people who create these hotels. This holds true not just for the hotel's origins but occasionally even its services. In Rokeby's case, one of the many services on offer is a meeting with Landour's most famous resident, Ruskin Bond, who is also Narang's neighbour.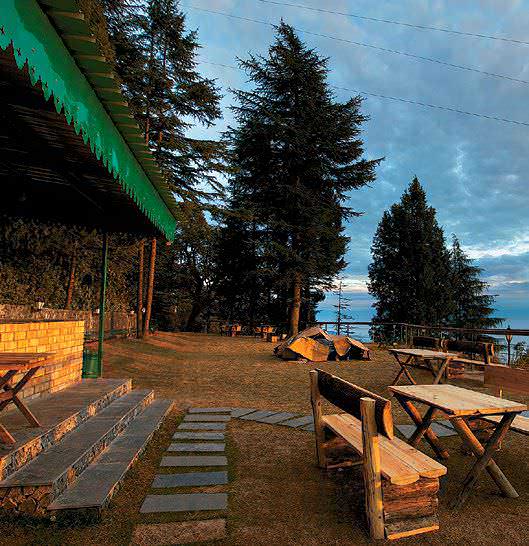 So call them boutique hotels or luxury lodging, or even luxury home-stays: The hotels mentioned in this story are representative of the many variations of a boutique luxury experience. Be it a small hotel in Mumbai that, despite lacking the frills usually associated with a luxury hotel, strives to provide its guests with an authentic experience of the city or a surreal desert fortress that takes traditional Rajasthani hospitality to a whole new level. They don't all cost the same, neither are the creature comforts on offer consistent across these five properties. These hotels are simply united by the passion-fuelled journeys of their owners, and by the fact that they are all, even within a group or a category, unique.
Take, for instance, the Old Harbour Hotel in Fort Kochi. The over-200-year-old building was once Kerala's oldest hotel. It was then converted to be used as a residence for the executives of the tea-broking firm that owned it till the year 2000. This was when a 34-year old Fort Kochi resident named Edgar Pinto bought the property.
You can read up to 3 premium stories before you subscribe to Magzter GOLD
Log in, if you are already a subscriber
Get unlimited access to thousands of curated premium stories, newspapers and 5,000+ magazines
READ THE ENTIRE ISSUE
November 13, 2015