Spring's Hidden Gems
Food and Travel Magazine|Spring/Summer 2020
Spring brings with it a wide variety of toothsome flavors that can be experienced at off-the-beaten path locations. These hidden gems throughout the country are well worth the travel.
Pittsburgh has become a major U.S. travel destination due in part to its friendly, welcoming residents, only - in - Pittsburgh attractions, award-winning restaurants, champion sports teams, widely admired museums, and its 446 bridges. There are countless reasons to discover or rediscover Pittsburgh.
The majestic landscape of Pittsburgh includes rolling hills, and three iconic rivers – the Allegheny, Monongahela and Ohio and distinct neighborhoods that Pittsburghers call home – all 90 of them. And every one of them are full of family-owned businesses and unique ethnic traditions.
One of its more well-known neighborhood is Pittsburgh's Strip District where visitors sample mouth-watering cuisine from around the world.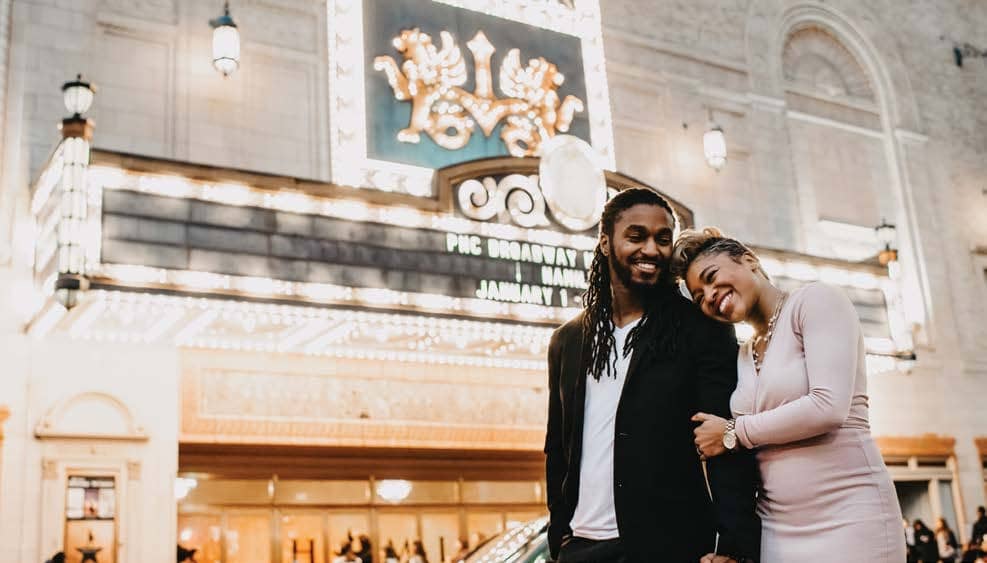 Pittsburgh also has much to offer the most avid outdoor adventure seekers. Experience the city from the three rivers on a kayak tour, stand up paddling or a Gateway Clipper sightseeing cruise. Or, walk, run or bike along the 24 miles of riverfront trails.
Arts and culture lovers will find a lot of entertainment choices in the thriving Cultural District, where the Grammy Award-winning Pittsburgh Symphony Orchestra performs in elegant Heinz Hall. The exciting Pittsburgh Ballet Theatre presents a powerful collection of classical and contemporary ballets, and Pittsburgh Opera creates live opera of the highest standard.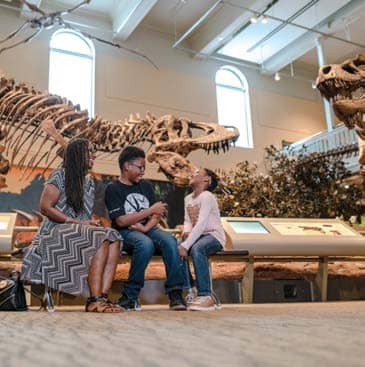 Even the venues are artistic. There's the beautifully restored Benedum Center for the Performing Arts, an historic theater, the August Wilson African American Cultural Center with its exhibition galleries and theater and the intimate Byham and O'Reilly Theaters.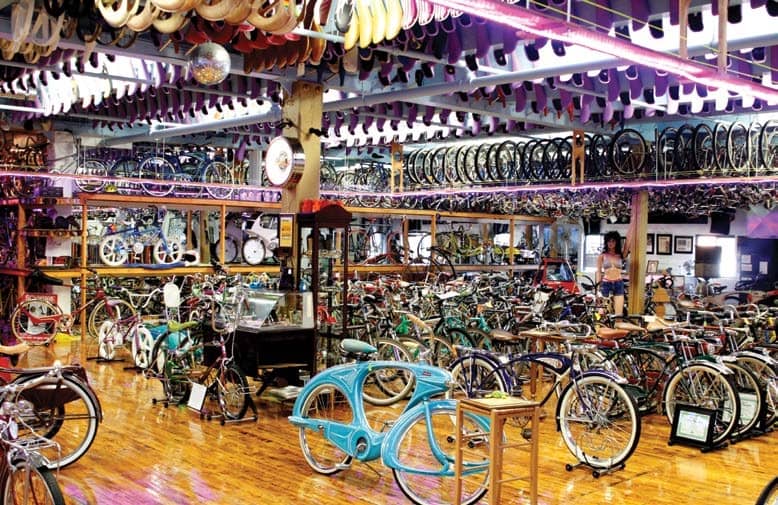 For families, Pittsburgh is KidsBURGH™. Kids of all ages will enjoy many year-round attractions. At the Carnegie Museum of Natural History, explore the large collection of dinosaur skeletons, including the original T. rex fossil, and at the Carnegie Science Center, hands-on and educational activities are plentiful. The Pittsburgh Zoo and PPG Aquarium, open year-round, offers wild encounter experiences. The Children's Museum of Pittsburgh – and MuseumLab®, for kids 10 and older – are world-class facilities for innovative play.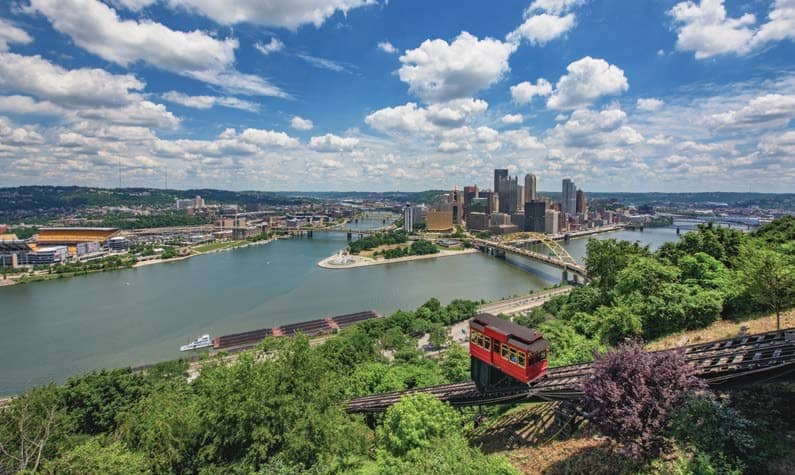 Other only-in-Pittsburgh experiences include a ride on the Duquesne Incline to the top of Mt. Washington for a skyline view you will not soon forget. Explore the seven-story internationally renowned Andy Warhol Museum for a look into the life and work of the pop art icon who called Pittsburgh home. Explore the 31 Nationality Rooms inside the University of Pittsburgh's Cathedral of Learning, which celebrate many of the ethnic groups that helped build the city. Bicycle Heaven on the North Side is a collection of nearly 6,000 bicycles, including several one-of-a-kinds. And, at the National Aviary, get up-close-and-personal with more than 150 species of birds at the only dedicated indoor bird zoo in North America.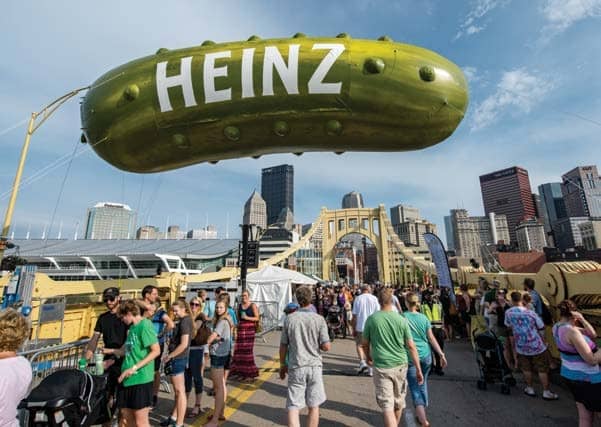 For those looking for a truly "weird" experience, Pittsburgh has it. Interested in the afterlife? Take a private tour of Trundle Manor, a Pittsburgh home filled with oddities including taxidermy (by appointment only). Or, find peace in the Allegheny Cemetery, the oldest in Pittsburgh, with famous graves including those of composer Stephen Foster and Thomas Alexander Mellon of the iconic Mellon family. You'll find nearly 5,000 religious relics at Saint Anthony's Chapel in Troy Hill, the most of any city outside the Vatican. Love pickles? Find your happy place at Picklesburgh, a free summer festival that celebrates all things pickle, as a tribute to the Heinz product.
No matter your interests, your tastes or your schedule, you are sure to find a treasure in Pittsburgh. So pull up a chair. You are welcomed here.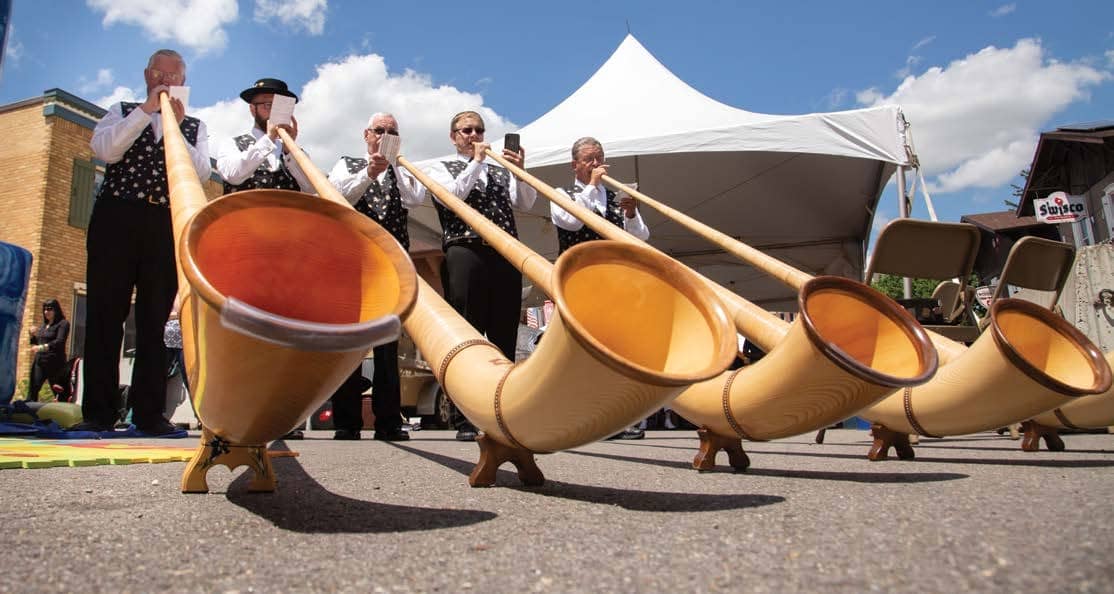 Discover a 19th-century Swiss settlement that prides itself on its alpine-style architecture and old-world charm
In new Glarus, Wisconsin In, travelers will discover a 19th-century Swiss settlement that prides itself on its alpine-style architecture and old-world charm. Comfortably situated a day trip away from Madison, Milwaukee, and Chicago, New Glarus is the perfect choice for a weekend getaway.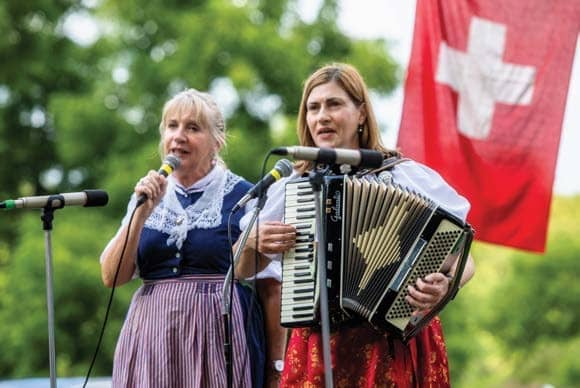 While New Glarus is a well-known hophead destination - the famous New Glarus Brewing Company perches atop a hill on the south side of town, and is a mecca to beer buffs – the village of 2000 has more to offer than just beer.
Known as America's Little Switzerland, in New Glarus you immerse yourself in the Swiss immigrant experience at the Swiss Historical Village and Museum, explore the eclectic Chalet of the Golden Fleece Museum, or peruse traditional Swiss costumes and art at the Swiss Center of North America. Bike rentals are available May-October at the New Glarus Chamber of Commerce, which makes its home in the original 1887 village train station.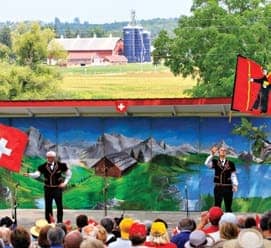 The Sugar River Trail and Badger Trails are nearby and offer gorgeous views of the rolling green hills of southern Wisconsin, as well as plenty of cows. The charming downtown shopping district offers a wide range of boutiques, import shops, and home goods stores. When hunger hits, check out one of the multiple traditional Swiss restaurants for fondue, roesti, or a good schnitzel, before staying the night at the majestic Chalet Landhaus Inn.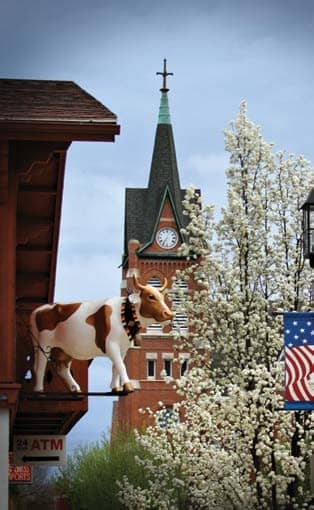 From May through October, New Glarus is kept hopping with multiple street festivals, including Polkafest, the Wilhelm Tell Festival, and Blues, Brews & Food Trucks. Visit Swisstown.com for ideas on how make the most of your New Glarus vacation!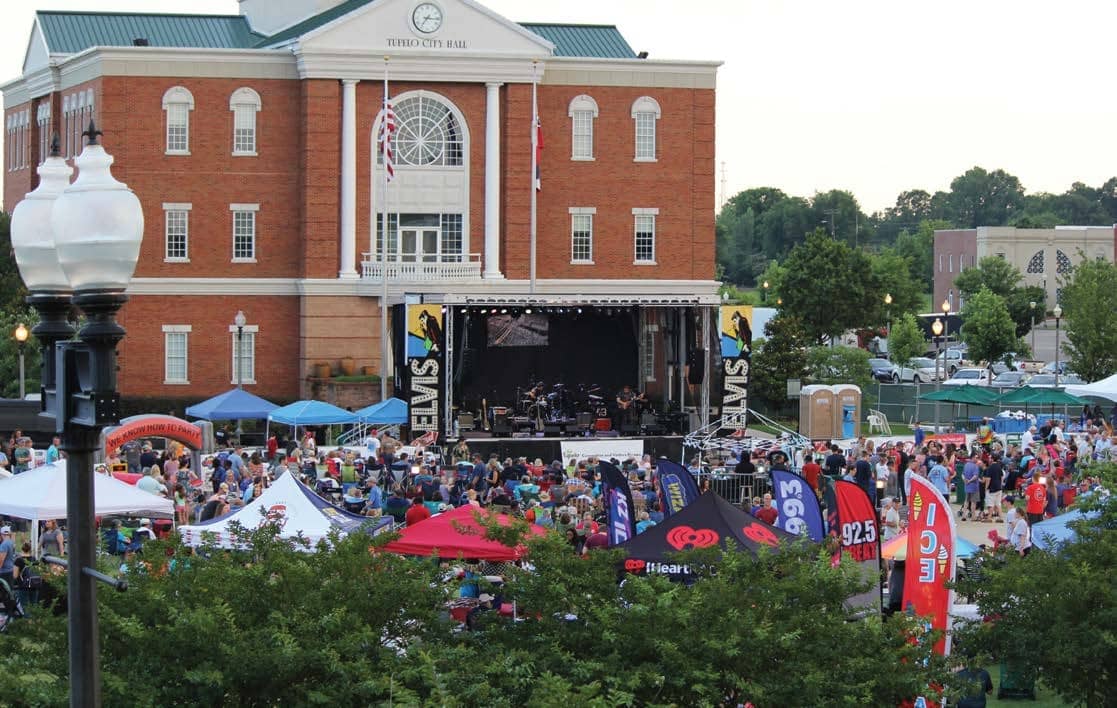 Tupelo, Mississippi, turns 150 this year and the city is celebrating all year long
Tupelo, Mississippi, turns 150 this year and the city is celebrating all year long. Each month is themed around an important part of Tupelo's story and includes special events and fun activities for all to enjoy. Tupelo's restaurants are joining in the revelry for the city's sesquicentennial. Visitors can sample the Tupelo 150 signature cocktail at participating restaurants in 2020. Also, look for special dishes to commemorate the sesquicentennial at Tupelo's eateries. If you have been looking for the perfect time to visit the city where anything is possible, make plans today to join the sesquicentennial celebration. Visit tupelo150.com to learn more about the celebration and plan your trip.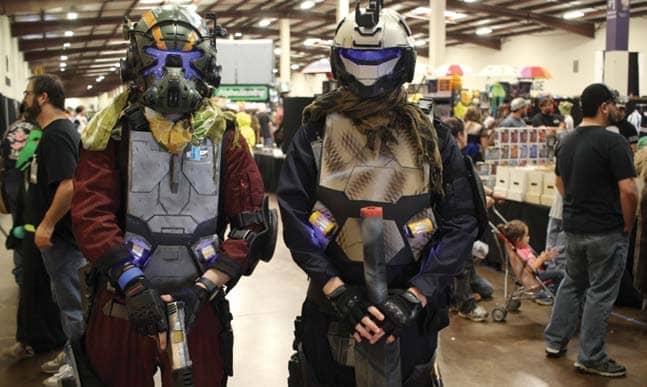 Spring is festival season in #MyTupelo. With a stellar lineup of special events that laud the city's unique culture, there is something for everyone to enjoy. Tupelo Con is first in the city's line-up of spring festivals. This annual event invites fans of all types to the Tupelo Furniture Market March 7-8 to mingle with your favorites from comics, anime, sci-fi, and more. Dancing & Singing With the King, held April 3-5, celebrates the legacy and music of Elvis Presley through a weekend of special events centered around music and dance. Nearly 1,000 classic and antique cars take over the streets of Tupelo May 1-3 during the Tupelo Blue Suede Cruise. The Gumtree Arts Festival held May 8-9 is a celebration of the arts that includes food, music, visual arts performances, and artisans displaying their work. Festival season culminates with the annual Tupelo Elvis Festival held June 3-7. The city celebrates its favorite native son through Elvis Tribute Artist concerts and competitions, Elvis food, living history demonstrations, and so much more. To learn more about all of Tupelo's special events, visit tupelo.net/events.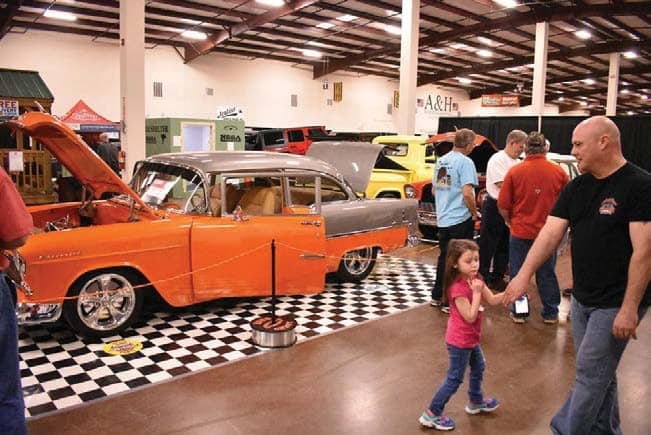 Tupelo's culinary scene continues to entice visitors to imagine what you can eat here! With new restaurants opening throughout town, tantalize your taste buds with a visit to one of Tupelo's over 160 restaurants.
Pizza vs. Tacos is the city's newest hotspot for Detroit-style pizza and elevated tacos on fresh ground corn tortillas. Patrons come for the scrumptious food and stay for the top shelf, hand-squeezed margaritas and cocktails. Neon Pig Café, home of the Smash Burger, is part old-school butcher shop, part sandwich grill, and all amazing food. The embodiment of farm-to-fork, the chefs at Neon Pig pride themselves on bringing old-fashioned goodness to their menu. Their new Lean and Clean menu offers something yummy and healthy or try the hand-cut French fries, seasoned or loaded.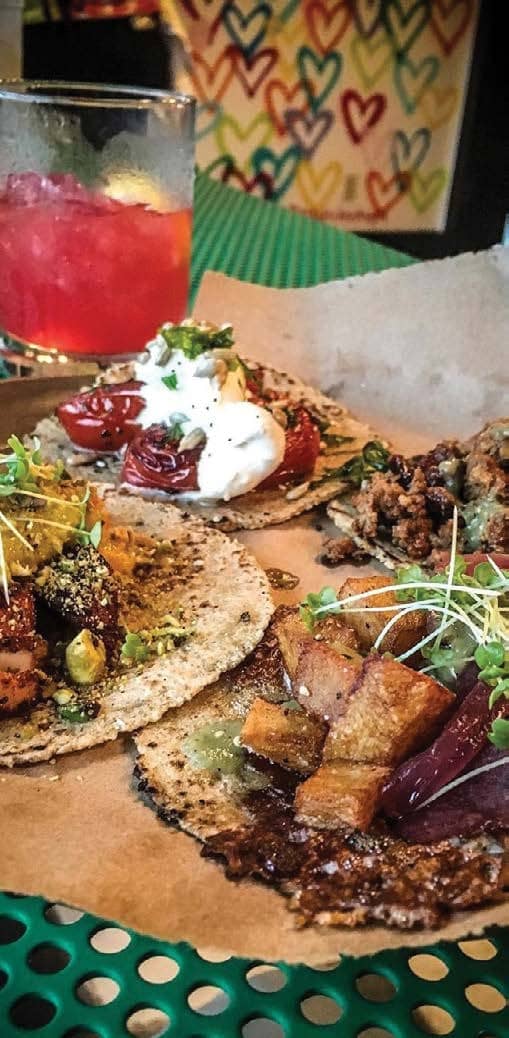 The list of places where you can only eat in Tupelo grows almost every day. Whether you are looking for a local dive bar like the Stables Downtown Grill or starting the day with breakfast at Butterbean, Tupelo's local restaurants serve up some of the best food around on a daily basis. Visitors from all over the world come to Tupelo to see the Birthplace of the King of Rock 'N' Roll and the vast number of ethnic eateries available here make that clear. Middle Eastern fare at Amsterdam Deli, Caribbean cuisine at Divine, and authentic Thai food at Noodle House at U&Me Asian Grocery are just a few of the delicious dining options visitors can only find in Tupelo. Check out tupelo.net/eat to see the full list. Your tummy will thank you.
This year is one to celebrate in #MyTupelo, so consider this your invitation to join the fun. Plan your Tupelo trip with a visit to tupelo.net and explore all that the city has to offer. Help celebrate the city's sesquicentennial and imagine what you can do here!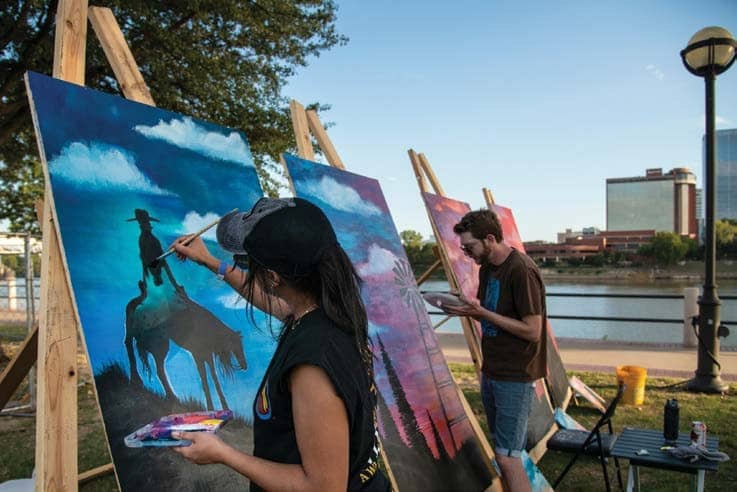 North Little Rock, Arkansas
Quirky, charming, creative. North Little Rock, Arkansas, is making a name for itself as a destination for creative spirits and nature lovers.
The heart of North Little Rock is the downtown Argenta Arts District. Opened in November 2019, the modern, state-of-theart Argenta Plaza is complete with water features and "front porch" swings within walking distance of vintage-style streetcars and local dining. Arkansans do love Southern-style dishes, but you'll also find award-winning breweries, steakhouse and even authentic Italian. North Little Rock attracts high-caliber musical talent for both concerts in the 18,000-seat Simmons Bank Arena and exclusive performances in smaller venues like The Joint Theater & Coffeehouse. Every month North Little Rock hosts concerts, festivals and events.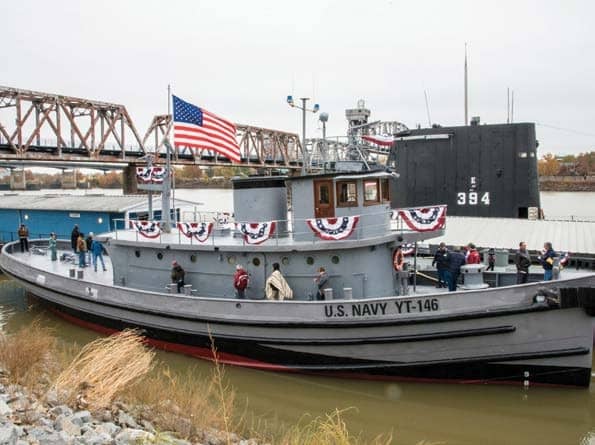 Winner of "Best Park" in Arkansas Times' Reader's Choice Awards, North Little Rock's Burns Park is an impressive 1,700acre park with golf and disc golf courses, dog park, miles of pedestrian trails and tennis courts. The park accesses the Arkansas River Trail, a scenic 17-mile loop crossing pedestrian and cyclist-friendly bridges. The trail includes scenic views of the river, cliffs and remnants of an historic quarry.
You can read up to 3 premium stories before you subscribe to Magzter GOLD
Log in, if you are already a subscriber
Get unlimited access to thousands of curated premium stories and 5,000+ magazines
READ THE ENTIRE ISSUE
Spring/Summer 2020