The Uncommon SALT
Discover India's Northeast|January - February 2020
THE HUMBLE SALT TAKES ON A SACRED AVATAR TO GRACE THE RITES AND RITUALS OF THE MEITEIS.
SALT is not just a white substance that adds flavour to food for the Meiteis of Manipur. Part and parcel of every important rites and rituals, salt has a sacred and profound place in Meitei culture. The interesting thing is that it is not any packaged common salt that is used in the rituals; only the traditional handmade salt, Thumpak (thum means salt and pak is short form of mapak, so it basically means saltslab), is used.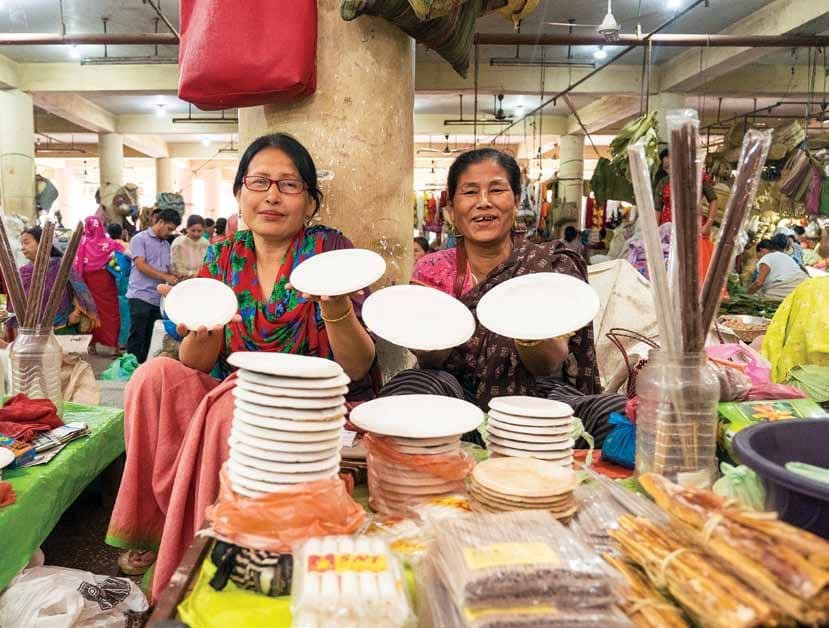 According to 'Puwari Gi Wareng' a collection of writeups on different historical perspectives of Manipur authored by Naoroibam Indramani and Dr Haorongbam Rajmani, there are around 450 saline springs in the state but only 63 are fit for human consumption. Today, only the salt spring at Ningel village remains the major salt producing or traditional salt making area. Other places have stopped mass producing salt mainly because the process is labour intensive and the returns are not enough to make ends meet. Also, in some cases, the spring is not in a good condition anymore. People opting for easily available and cheaper packaged common salt for daily uses is also another major factor that affects traditional salt making.
In recent years, Ningel has attracted attention for being the only place that still mass produces and trades thumpak. So one fine summer day, my family decided to take a trip to Ningel Thumkhong (Ningel salt spring) to witness the traditional salt making process.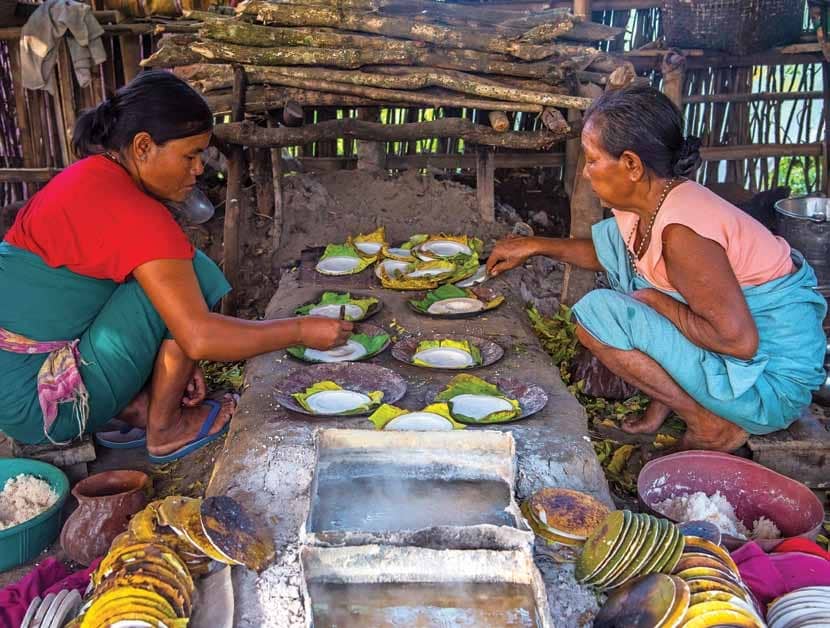 Ningel lies about 28 km from Imphal and it took us around 50 minutes to get there. After driving through the plains we crossed Ngariyan Hill and reached Yairipok bazaar. From the bazaar, Ningel village is just about 7 km. At Ningel we passed Horton Church and took a path that ran between a Goddess Panthoibi shrine and a mound, finally reaching a small wooden bridge across a brook, which surrounds the thumkhong (salt spring).
You can read up to 3 premium stories before you subscribe to Magzter GOLD
Log in, if you are already a subscriber
Get unlimited access to thousands of curated premium stories and 5,000+ magazines
READ THE ENTIRE ISSUE
January - February 2020