NAGALAND The Last of the Headhunters
Discover India's Northeast|January - February 2020
A VISIT TO LONGWA VILLAGE CAPTURES VIGNETTES OF POSSIBLY THE LAST GENERATION OF TATTOOED HEADHUNTERS.
STRADDLING THE international border is a distinctive feature of Longwa, a village in the northernmost district of Mon in Nagaland, which shares a friendly boundary with Sagaing district in Myanmar. Residents here have a dual citizenship–Indian and Myanmarese, but what appealed to me the most from my recent visit to this unique land, was an opportunity to capture vignettes of possibly the last generation of tattooed headhunters.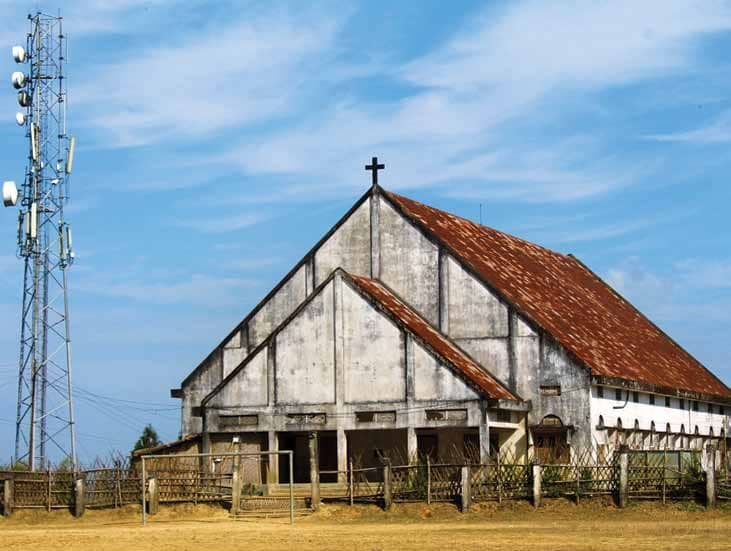 I reached Longwa late afternoon at the end of November, winding my way up a bumpy 1.40 hour-ride on a dilapidated stretch in a shared Sumo from Mon town, a good 42 km away. On my way I got to learn from a local that the quaint village is populated by about 5,670 people comprising 742 households. As I alighted from my vehicle, I was met by a couple of vigilant Assam Rifles security personnel manning the check post. Formalities done, I lugged my backpack a little way up to the heart of the village—the open playground, which came alive against the fading light with young boys engaged in a competitive game of football in front of the Baptist church. I was greeted by my host Noksha as we made the few minutes incline to the Traveler's Inn guesthouse that faced the imposing Chief Angh's or King's residence. I spent a better part of my first evening admiring the living room with its traditional Naga artifacts on display.
The next day was Sunday and as suggested by my host, I woke up early to photograph the sunrise over the vista of neighbouring Myanmar. From morning to early afternoon, my host took me on a guided tour of the village, starting from the Chief Angh's house and meeting the unrivalled Naga tattooed headhunters, to a magnificent morung, and the famous Border Pillar. In between, I attended the 10 am service at the church as well.
The reconstructed house of the Chief Angh of Longwa is split between Myanmar and India as depicted by the entrance gate with each country's flag proudly painted on respective sides. From the façade of the longhouse, which includes 10 rooms, one can marvel at the intricate carvings depicting the ancient Konyak Naga practices either side of the main door. On the right side, visitors can admire a carved out wooden masterpiece resembling a wild boar.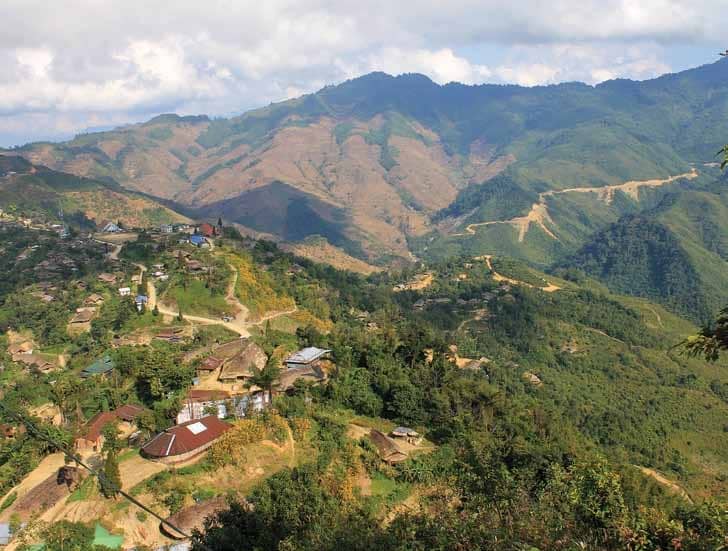 You can read up to 3 premium stories before you subscribe to Magzter GOLD
Log in, if you are already a subscriber
Get unlimited access to thousands of curated premium stories and 5,000+ magazines
READ THE ENTIRE ISSUE
January - February 2020