Silence In The WOODS
Discover India|March - April 2020
Teeming with fl ora and fauna, the Silent Valley National Park in Kerala is an untouched rainforest that allures with adventure and quietude.
I HAVE TWO WORRIES nagging me—noise and leeches. I have been warned about the leeches, and have safely tucked my pants into my socks to prevent them from attaching themselves to my ankle. But the noise factor, I know, is beyond my control.
As groups of tourists load themselves into the jeeps run by the forest department, which are to drive them from the check-point in Mukkali, a sleepy town in Central Kerala, to the Silent Valley National Park, the chatter coming from them is incessant. If we are to hear the forest and its faint whisperings and calls, silence is imperative. I cross my fingers and hope the chatter subsides soon. Our jeep driver is cautious, and as we drive painfully up the unpaved gravelly road that winds its way through 27 kilometres of the forest, silence envelopes us.
The Silent Valley National Park in Kerala, first explored by botanist Robert Wight in 1847, has been a protected eco zone since 1981. It was slated to be the site of a dam, but the protests that rose from environmentalists and nature lovers across the country and many parts of the world, persuaded the then Prime Minister, Indira Gandhi, to abandon a proposed dam-building project. Today, the park, which has a core area of 90 square kilometres and a buffer zone of 148 square kilometres, is the closest thing that India has to an untouched rainforest, resplendent in its variety of flora and fauna.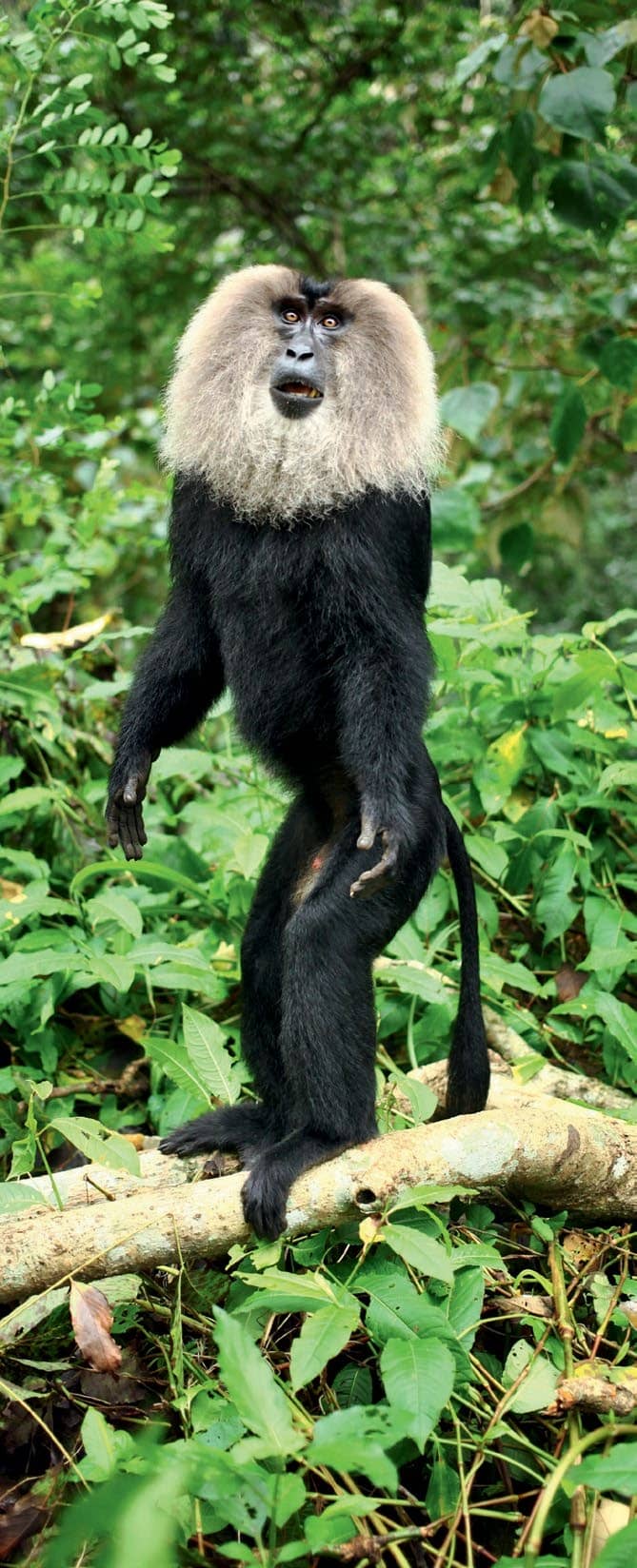 Wildlife teems here too, from various species of monkeys to elephants and tigers, and I am hoping to get lucky. For this dense habitat of tigers and hyenas, bats and elephant herds, also protects the lion-tailed macaque—the most endangered of the macaque species endemic to the Western Ghats of South India. The lion-tailed macaque, if you should see one, is the very picture of a venerable sage with a halo of bristling white hair, red eyes, and a tufted tail. Though also found along the southern coast of western India, the species is severely threatened by the burgeoning tea and coffee plantations, with the Silent Valley remaining its last refuge, practically. I sit up and ardently scan the forest for a glimpse of the animal, despite the bumpy road we are riding on.
You can read up to 3 premium stories before you subscribe to Magzter GOLD
Log in, if you are already a subscriber
Get unlimited access to thousands of curated premium stories and 5,000+ magazines
READ THE ENTIRE ISSUE
March - April 2020