Once Upon A Time
Discover India|November - December 2019
Intriguing tales of heroism from times long gone lurk within the forts, shrines, and battle tanks of Ahmednagar, a secluded town tucked deep inside Maharashtra. Explore its chequered history.
HESITANT AND an itsy-bit resistant, we reach out for the prasad—unusually, a couple of lozenges and an eclair—forcing a polite smile of gratitude. The evening's bilingual aarati (a Hindu ritual) is over, the crowd is beginning to disperse, and the toffee is about to be popped. We, however, still don't know the godman whose photos we've been gazing at and the glory we've been hearing about. All we know is that the setting is soothing—sprawling manicured lawns and ornamental trees under a peachy-pink sky.
The man, we eventually learn, was featured more than once in the illustrious TIME magazine as the "long-haired, silky mustache seer." Countless ditties were inspired by him, including the chart-topping rock opera Tommy by The Who, and Bobby McFerrin's Don't Worry, Be Happy—the anthem of a legion. He, the self-proclaimed incarnate of God, was Meher Baba. And we, the ignorant ones, are feeling a tad lost in Meherabad, Baba's picturesque ashram in Ahmednagar.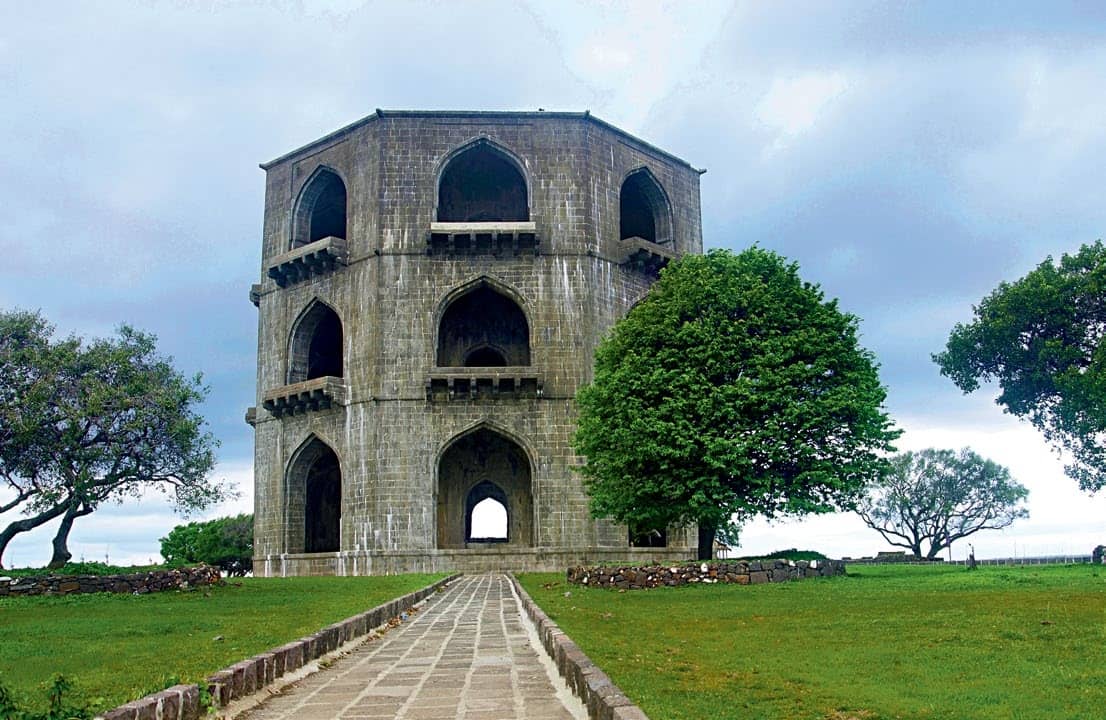 Tucked deep inside Maharashtra in the sugar-bowl district of the same name, Ahmednagar is an obscure town swaddled in 500 years of history. It bears the name of its founder, Malik Ahmad Nizam Shah I, who broke away from the Bahmani Sultanate to establish a new dynasty, the Nizam Shahi, along with a new city on the site of an ancient hamlet called Bhingar. Unfortunately, like the dynasty, the city too went asunder, as it was subsequently wrested by the Mughals, the Peshwas, the Marathas, and the British in a series of conquests.
You can read upto 3 premium stories before you subscribe to Magzter GOLD
Log-in, if you are already a subscriber
Get unlimited access to thousands of curated premium stories and 5,000+ magazines
READ THE ENTIRE ISSUE
November - December 2019