LIVING THE Zamindari Life
Discover India|March - April 2020
From renovated homestays to inspired luxury resorts and hipster B&Bs, the rajbaris in and around Kolkata transport you to the golden age of Bengali culture, art, and aesthetics.
IN SATYAJIT RAY'S 1958 film Jalsaghar, the aged, reclusive protagonist Bishwamber Roy stands alone on the terrace of his sprawling mansion, resolute in his refusal to change even as his home and legacy crumble around him. Strains of his beloved sitar waft in the air—he sells his last piece of jewellery to organise one final soiree in his jalsaghar (music room)— underscoring the melancholy of an ebbing era. The film is arguably the most evocative on-screen depiction of the decline of Bengal's zamindars (landowners), following the end of colonial rule in India. Mirroring real life, it was partially shot at Nimtita Rajbari in Murshidabad, located on the Bangladesh border. At present, the over 150-year-old, oncepalatial home is in ruins, but it was already degenerating when Ray and his entourage visited here for a recce in 1957. The acclaimed filmmaker couldn't believe that he had found a home that echoed the operatic tragedy of his protagonist. "No one could have described in words the feeling of utter desolation that surrounded the palace," he later wrote.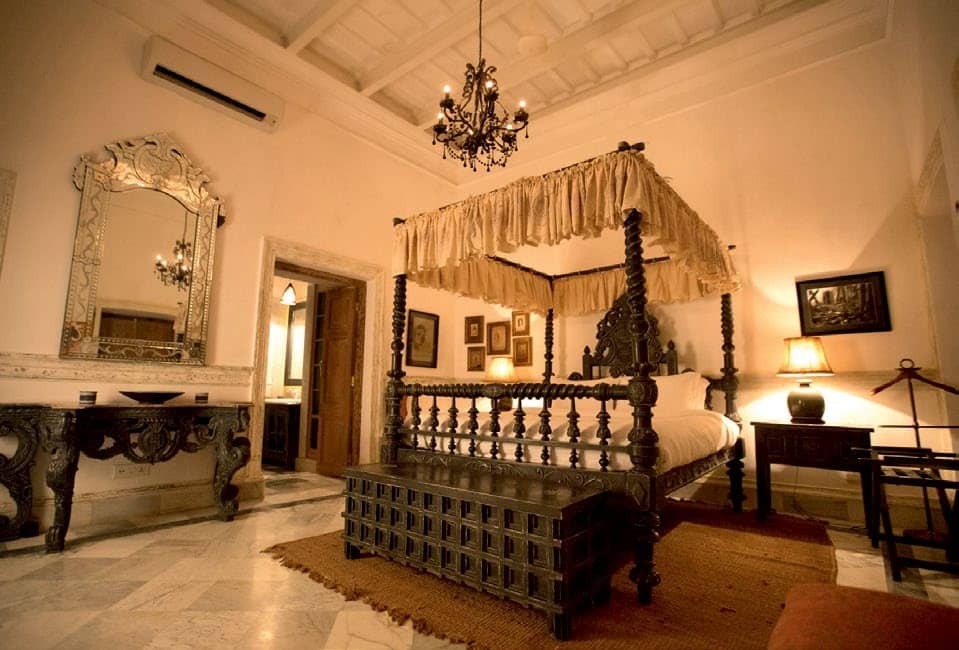 Five decades down, while many rajbaris or landowner mansions wither away, some continue to be occupied by the original families, while others are being renovated and converted into heritage stays. In Kolkata, legendary rajbaris like the 250-year-old Shobhabazar Rajbari (sovabazarrajbari. com) on Raja Nabakrishna Street remain off bounds for the public, except during the epic Durga Puja celebrations. For fans of Bengali aesthetics and eccentricities, there's nothing like staying at one of these mansions steeped in nostalgia. While all rajbaris offer architectural staples—from the andarmahal (ladies' quarters) and natmandir (temple) to the thakurdalan (ceremonial platform leading up a flight of stairs from a public courtyard) and looming jharabatis (chandeliers) coated with just the right amount of dust—they each have their own stories.
From lovingly restored homes to those with haunting histories, from urbane B&Bstyle stays to swanky interpretations of the traditional mansions, here are our picks of rajbaris in and around Kolkata that let you live the vintage life for a few days.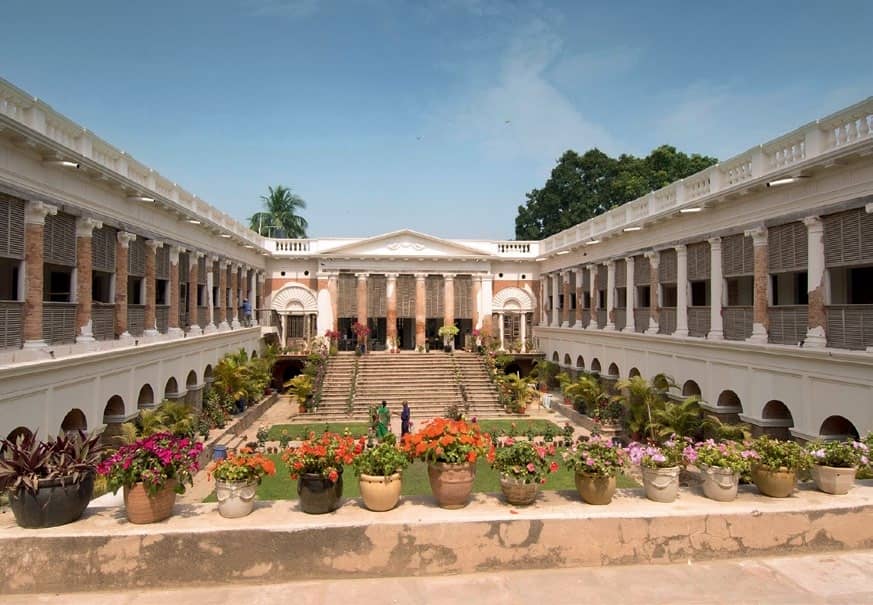 THE RAJBARI BAWALI
You can read up to 3 premium stories before you subscribe to Magzter GOLD
Log in, if you are already a subscriber
Get unlimited access to thousands of curated premium stories and 5,000+ magazines
READ THE ENTIRE ISSUE
March - April 2020