IDYLL Worship
Discover India|March - April 2020
Soak up the simplicity of village life, challenge yourself to steep hikes, or find serenity in remoteness—there are many ways to be actively passive in Himachal Pradesh's Barot.
PAUL SIMON SEEMS ridiculously out of place in an isolated Himalayan village. Yet, the haunting chords and profound lyrics of his Andes-inspired song El Condor Pasa, which goes, "I'd rather be a forest than a street…", keeps replaying in my head. I picture myself à la Cheryl Strayed—a hiking cane in hand and a rucksack on my back, like in the movie Wild—undertaking the tough Pacific Crest Trail. Unlike Strayed, however, I am hiking in the protective company of my husband, and we are doing a far easier day-long trek through thickets and meadows, along trickling streams and roaring waterfalls, and up undulating hills dotted with sprightly rhododendrons.
Everywhere we look, glaciers and snow-capped peaks of the Dhauladhars gaze back. Tiny hamlets that seem like the re-imaginings of a fairy-tale writer peer from cliffsides. Delicate terraced farms of mustard punctuate the sturdy landscape. A river rambles way below. Like apparitions, humans appear occasionally. Men bearing the trademark Himachali cap and women wearing the traditional fulli and balu (gold pins on both nostrils) greet us with smiles that widen into grins. "Which one is your village?" we ask, and they jauntily point it out. "Aao, chai peene (Come, have tea with us)," absolute strangers invite.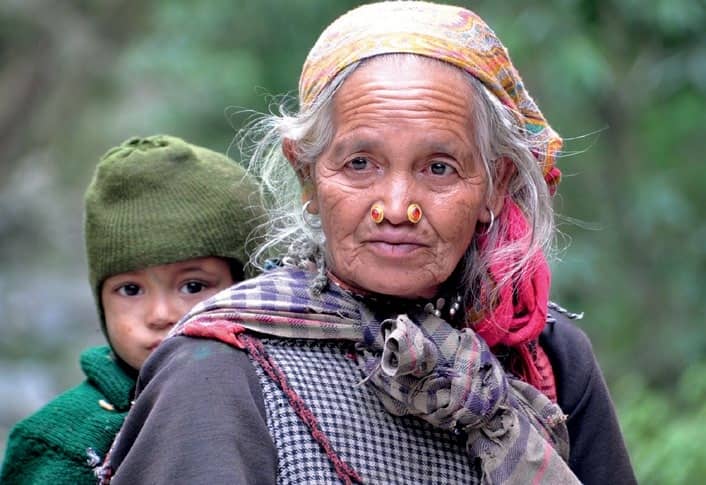 Never before have I been in a place so tantalising yet innocent, so ethereal yet humbling. It's instant love with Barot, a sleepy Himachal town where people live as nature intended— unpretentiously. To understand the extent of its rudimentary character, you must know this: it acquired a basic road only four decades ago. For years, it was but a blip on a mule trail that connected the flanking valleys of Kullu and Kangra. Even now, families here live off the earth, induced by needs, not wants. But that's only half the story. It did contemplate advancement, much before most other Indian towns had caught the whiff of technology. A century ago, Barot—once a part of the Mandi kingdom—shed obscurity by adopting a haulage trolley system. Commissioned by the British for a hydel project, it was used to transport material from the Shanan Power House, in nearby Jogindernagar, to construct a reservoir. When Barot got a road-link in the 1970s, the trolley system was repurposed as a means of transport, but now it has been forsaken.
You can read up to 3 premium stories before you subscribe to Magzter GOLD
Log in, if you are already a subscriber
Get unlimited access to thousands of curated premium stories and 5,000+ magazines
READ THE ENTIRE ISSUE
March - April 2020