Some Kind Of Paradise
Condé Nast Traveller India
|
June - July 2020
Goa can turn life sunny side up again, writes Saumya Ancheri
Goa is a love affair for many of us. We may live elsewhere, but the sunshine state is where we turn to rejuvenate, reconnect, find our groove again and let go a bit more. Sweet, sticky and to be savoured slowly—that goes for both bebinca and its home state for me.
On a family road trip when my sister and I were kids, Goa was about breezy palm trees and surf-pounded beaches with 1980s tunes playing from the stereo on my lap. As an adult, I returned on a 24hour visit for a friend's wedding, and Goa pulled out all the stops: we spotted dolphins on the boat ride to the resort. My friends had a shaman officiate the wedding, and we watched her dance around the bonfire against a rosy sunset. I twirled poi for the first time, joined the drum circle, lay on the sand and watched shooting stars. I was smitten.
Some love Goa for its popular beach strips and pumping parties. Others retreat to the extreme north and south ends of the state for a quieter holiday. Goa has something for every pursuit and budget: hills, sanctuaries, dive sites, heritage forts, offbeat museums, family-friendly resorts, romantic getaways, flea markets, designer boutiques, world-class dining and, of course, wonderful people. Go with no plan and Goa still bestows the thrill of serendipity and a bone-deep sunniness.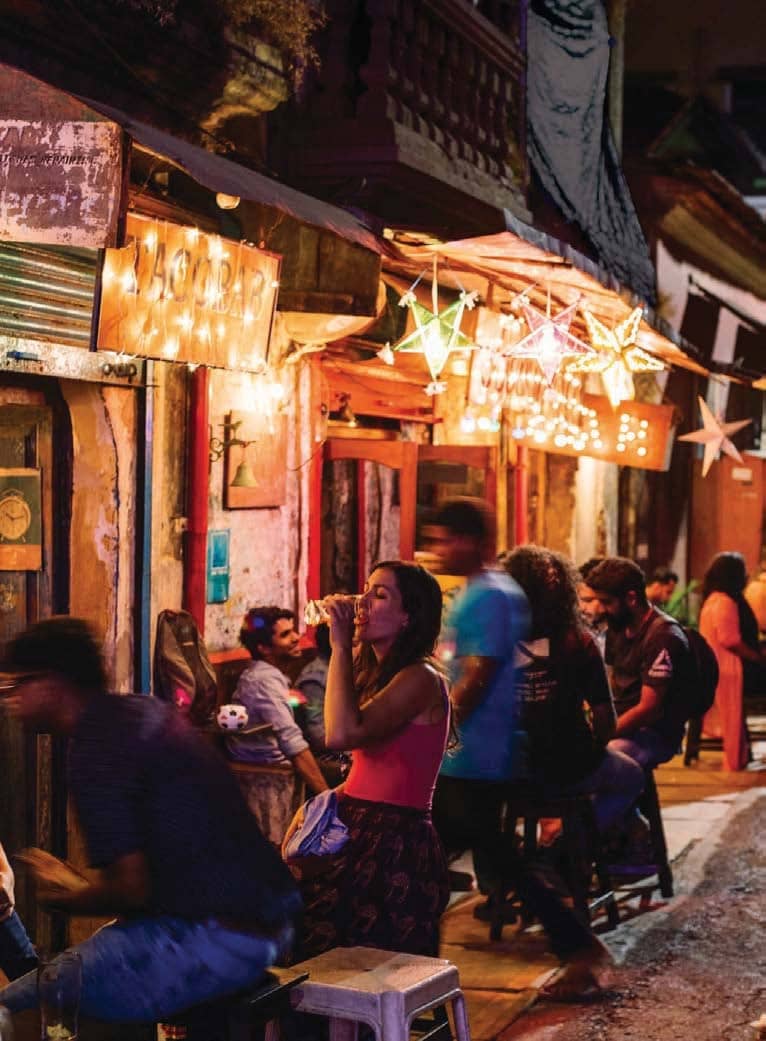 I've returned to Mumbai from each of my trips soaring on the feeling that life is sweet and simple joys are all we need. Siesta, sundowners, endless dips in the sea. But there's a magic to this land that goes beyond its reputation as a beach paradise. I may land disheartened on its shores, but Goa is always just the place I need to be.
You can read up to 3 premium stories before you subscribe to Magzter GOLD
Log in, if you are already a subscriber
Get unlimited access to thousands of curated premium stories, newspapers and 5,000+ magazines
READ THE ENTIRE ISSUE
June - July 2020