STARS of TRAVEL
Condé Nast Traveller India
|
August - September 2020
Travel isn't just about places; it's as much about people. There are those who dream of building hotels, those who open up their own homes to others; those who are so passionate about their hometowns that they can't wait to share their favourites with everyone; those whose passions and skills draw visitors galore; those who just love travelling so much that they inspire the rest of us to as well. This issue pays special tribute to all those in the travel, tourism and hospitality industry. May we all make great memories together!
VIVEK SAHNI CEO & Co-Founder, Kama Ayurveda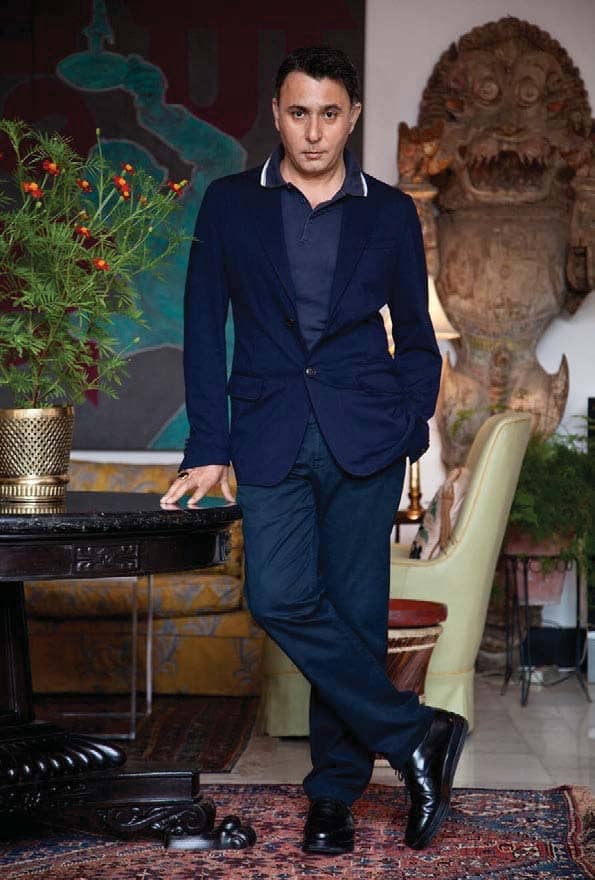 Your best wellness holiday?
Vana, in the Himalayas. There's nothing like it. It's calm and beautiful, with amazing doctors, treatments, brilliant food and interesting people.
A place or journey that attracted you to the Ayurveda beauty regime?
The first time I went to Coimbatore and discovered the Arya Vaidya Pharmacy. I met the doctors and understood an alternative way to heal the body.
A favourite shop you discovered on your travels?
I love junk, thrift and antique shops. Even if I don't buy anything, there's tons of inspiration. (kamaayurveda.com)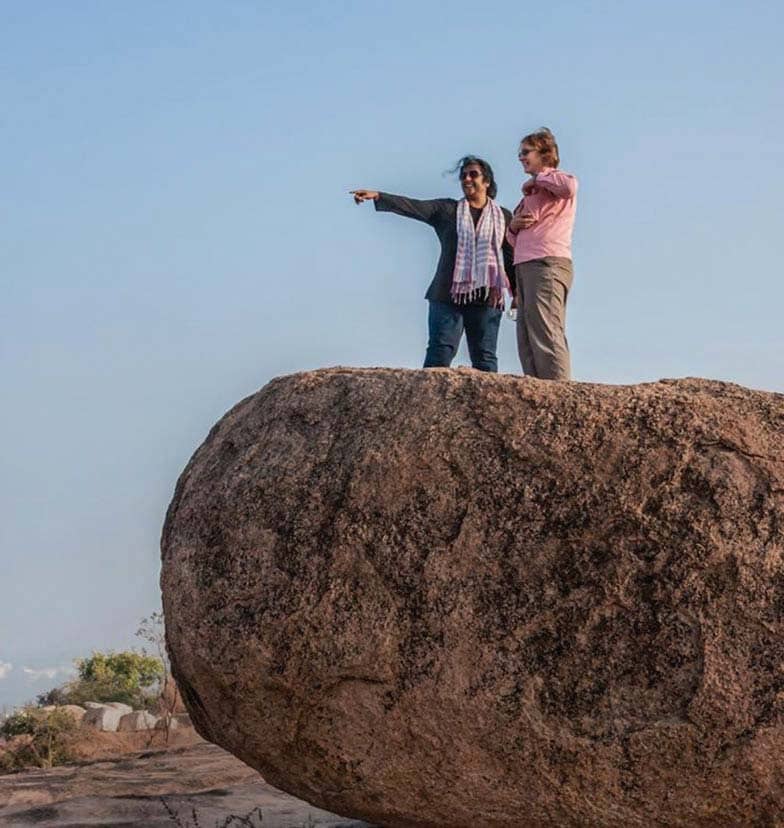 JAYANTI RAJAGOPALAN Founder, Detours, Hyderabad
Eleven years a corporate slave and three more in development, Jayanti "Jonty" Rajagopalan had had enough. Enter Detours. "The aim was to curate experiences that give a deeper understanding of Hyderabad's history, culture and food," she says. After 12 years of guiding immersive experiences across the country, there's no regret. "The artisans and common people we interact with have a sense of pride in sharing their day-to-day life with visitors," she says. (detoursindia.com)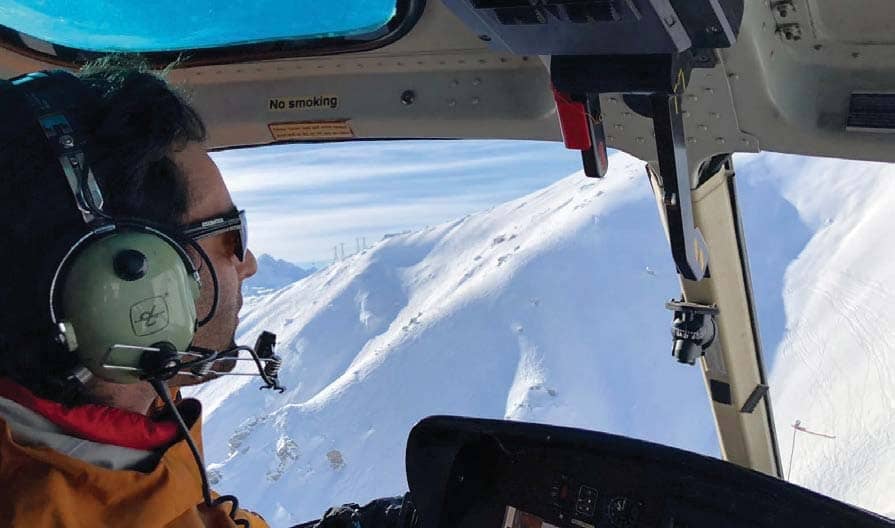 BILLA MAJID BAKSHI Founder-Owner, Kashmir Heliski, Gulmarg
The only ingredient missing from the mix is peace, says Billa Majid Bakshi. After all, Kashmir's Gulmarg region has everything else—some of the best virgin slopes on the Pir Panjal range, plenty of snowfall and relatively fewer tourists. "Now there is tourism infrastructure such as the Gulmarg Gondola and luxury resorts such as The Khyber Himalayan Resort & Spa that are bringing in quality tourism. But back when I started, no one believed high-end tourism and heliskiing would take root in a place like this." The 37-year-old learnt the technical nuances of running a ski business in New Zealand before setting up Kashmir Heliski 10 years ago. The operation employs a world-class group of professionals— experienced heliski guides and Swiss pilots experienced in flying the two helicopters the business leases. (kashmirheliski.in)
RUPAM TIRANG Driver, Shillong
In an earlier time, Rupam Tirang headed a team of test drivers for a Japanese car-maker, pushing vehicles to the limit around the hills of Meghalaya. Now, he drives visitors around the Northeast in his immaculately maintained, spotlessly clean five-seater SUV. Tirang has been driving around the region for 35 years, long enough to know the land, its people and their cultures. He may try to warn you away from the haunted sacred forests ("Black magic, sir"). But he may also recommend some offbeat experiences—like Haflong in Assam, aka the Bermuda Triangle for birds. Not garrulous, but not laconic either, he is great company on trips where you will spend most of your waking hours inside the car. A father of two, Tirang is excellent with kids, as we found out first-hand, and if you're nice enough, he may even pack you a bottle of his wife's fish pickle. (6009780268 / 8729886276)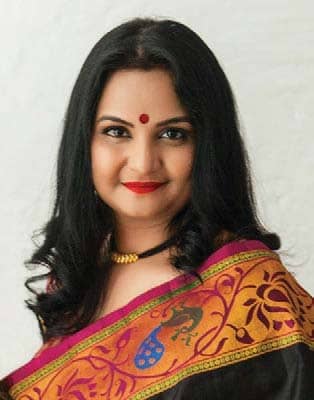 ARATI BAANDAL Founder, OnlyPaithani, Mumbai
Arati Baandal wanted a Paithani sari for her Maharashtrian wedding, but she couldn't find one suited to modern, young tastes. So she decided to fix that. She started working with artisans who still follow traditional techniques and helped modernise the style. And that is how OnlyPaithani was born. A website came first, followed by two stores. (onlypaithani.com)
JESWIN KINGSLY Naturalist, Kipling Camp, Kanha National Park
If you ask Jeswin Kingsly what he loves most about Kanha, he'll tell you: "The landscape here is very special. The sight of a tiger or a barasingha, standing in grassland, surrounded by fog—it's magical." The life of a head naturalist, though, isn't a fairy tale. Days begin before the crack of dawn and end well past sundown. "But when a guest sees a tiger for the very first time, they get quite emotional, and that makes it all worth it. Kingsly is an ambassador not just for the camp but also for tourism as a whole. "Not only can tourism act as the eyes and ears of the forest department, it provides daily bread to many villagers. That ensures the animals are protected." (kiplingcamp.com)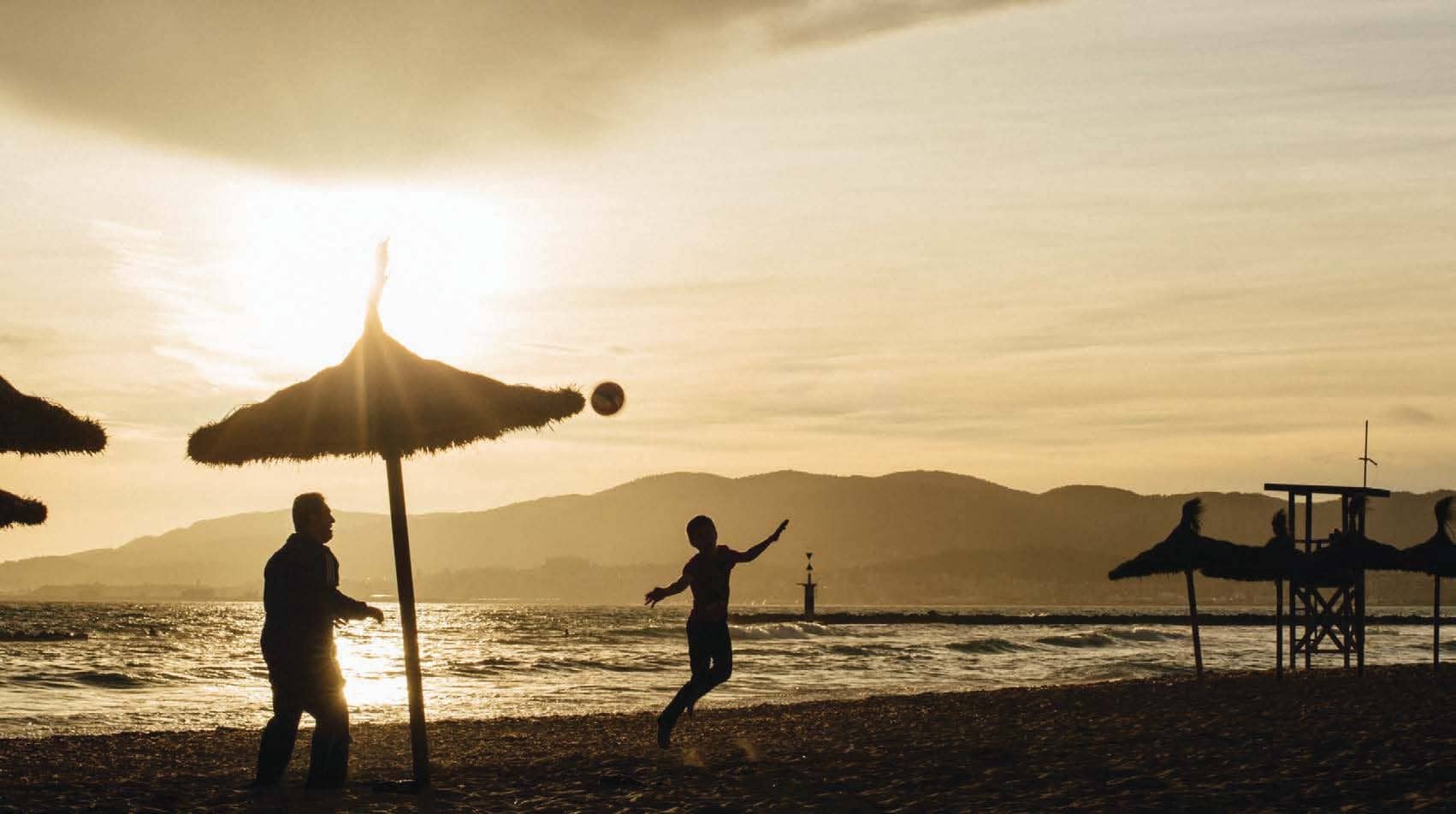 NEIL JACOBS CEO, Six Senses Hotels Resorts Spas
Which airline, lounge or train gives you a spring in your step?
Singapore Airlines is consistent when it comes to comfort, kindness and grace, with great recognition of its frequent flyers.
Your favourite place for a staycation?
I love New York for an American staycation. I tend to stay at The NoMad and recommend Pasquale Jones in Little Italy, walking the High Line and doing an art tour in Chelsea. For brunch, head to Cookshop and stop for coffee at Chelsea Market. I also love ABC Kitchen by Jean-Georges Vongerichten. (sixsenses.com)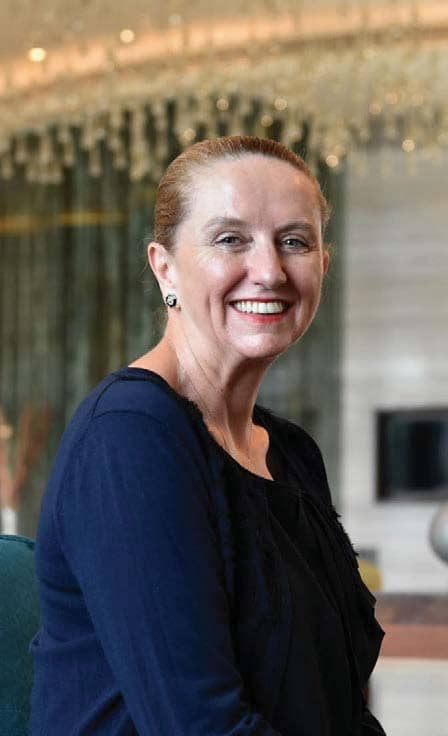 KERRIE HANNAFORD VP – Commercial, India & South Asia, Accor
Favourite hotel-room view?
Novotel New York. The Times Square room's view is amazing. Or Pullman Tour Eiffel. The view of the Eiffel Tower is incredible; it's so close, you feel like you can reach out and touch it.
Favourite place in the whole world?
Tahiti Islands—Sofitel Bora Bora is stunning.
A place you fell in love in?
Kirribilli in Sydney; he's now my husband. His kind personality, good looks, and harbour-view apartment nailed it.
Which of your amazing hotels is your favourite?
Raffles Singapore and SO/ Bangkok are on the top. (accor.com)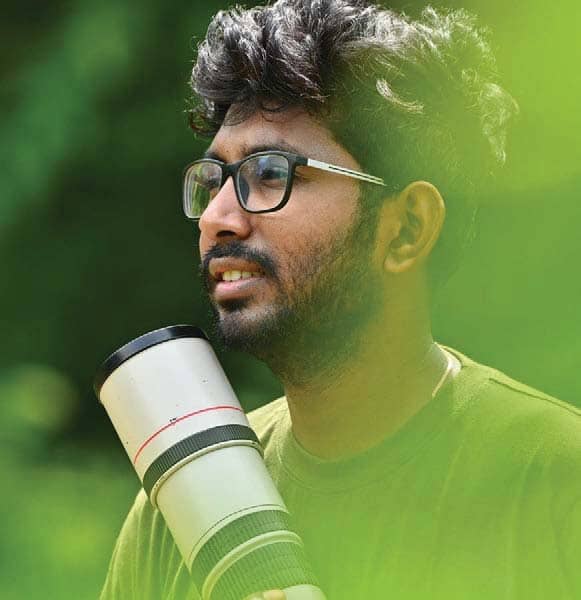 PANKAJ ADHAV F&B Associate, ibis Pune Viman Nagar
Having a speech and hearing impairment may seem like a challenge when working in the hospitality industry but Pankaj Adhav is wonderful with people. He is hardworking, and his warm personality brings a smile to the faces of guests. (accor.com)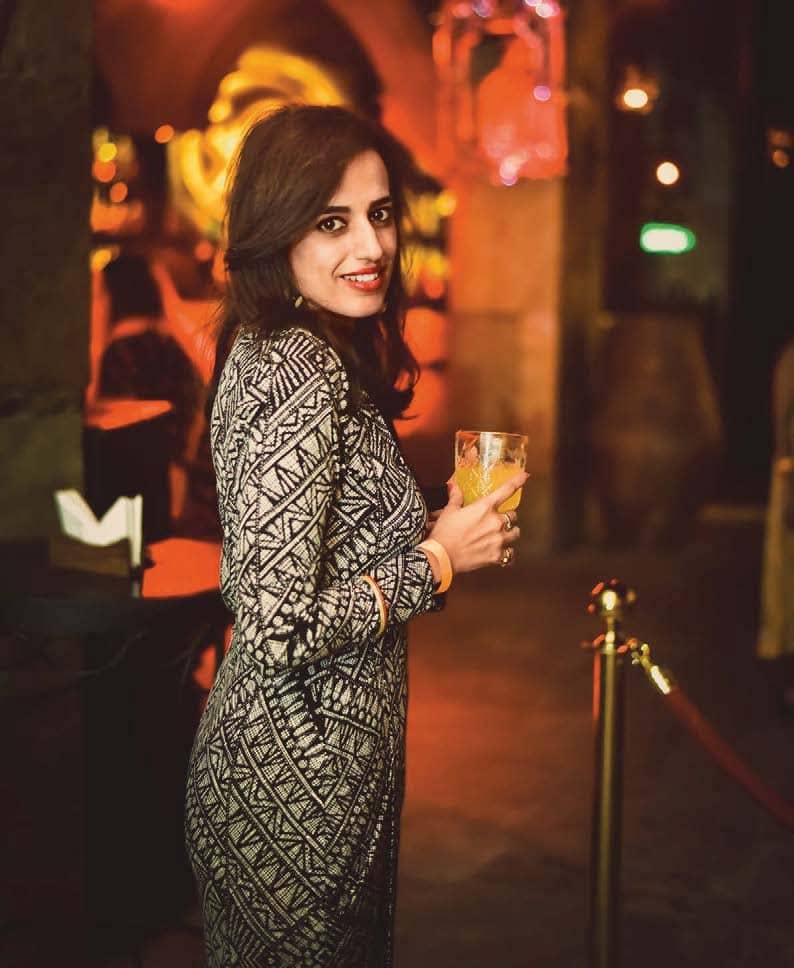 RUCHIKA MEHTA Corporate Director - Communications & PR, Apeejay Surrendra Park Hotels
One thing you've never told anyone about your travels?
I usually don't talk about my personal travels until the last minute. I feel my plans get jinxed every time I share them with anyone!
Favourite shop you discovered on your travels?
Orbital Comics in London. I love to buy first editions!
A person doing amazing things to make the world a better place?
Priya Paul, my boss and my mentor. She does incredible work in hospitality and is always working towards bringing sustainable ideas to the industry, be it the first LEED certification, farm-to-fork concept or encouraging organic produce in hotels.
The trick to business trips?
Even if my business trips are short and quick, I always try at least one meal in a new restaurant or add something to a trip so that I discover something every time. Travelling is what I love the most, so experimenting is an essential part of the journey for me. (theparkhotels.com)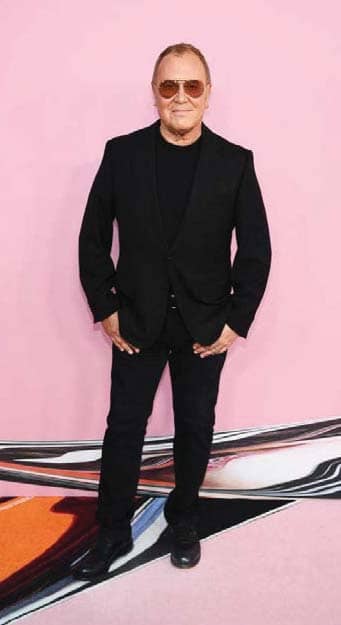 MICHAEL KORS Designer
Top shop? The New Craftsmen in London.
A person doing amazing things?
Luke Bailes, founder of Singita. His fabulous properties protect the environment and give back to the community.
RAAJA BHASIN Historian, Author & Guide in Shimla
INTACH's co-convenor for Himachal Pradesh, Raaja Bhasin is a local icon. His book Experience Himachal: On the Road won him the National Tourism Award in 2015 and was followed by Easy Trails Around Shimla.
An eminent authority on Shimla with a master's in history, Bhasin's writing and TV engagements include working with the BBC. "Many of the events that shape our lives in the present day happened in Shimla, he says. The marking of the Durand Line, the Mcmahon Line, the Radcliffe Line... The notification creating the Indian Airforce came out of Shimla in 1932." Bhasin began leading town walks over a decade ago on the request of a friend bringing tours from the UK, but he notes that today's visitors are more diverse and invested. (raajabhasin.com)
SREENI TS Owner, Neelambari, Thrissur
A techie, Sreeni TS left his Dubai job to return to his hometown Arattupuzha in Thrissur, Kerala's cultural capital. He set up boutique resort Neelambari in 2017 with his wife (behind the tasty vegetarian cuisine). Sreeni's love for arts and culture shows in his knowledgeable tips and the performances hosted at his property. "The traditional magnificence of a temple festival is much better appreciated in a rural than an urban setting," Sreeni says, adding that the format of the iconic Thrissur Pooram originated right here. He suggests visiting Kerala during monsoon to best appreciate its tropical beauty. Sreeni's favourite part of his workday is "sitting across the dinner table with people from different parts of the world and exchanging worldviews. (neelambari.co.in)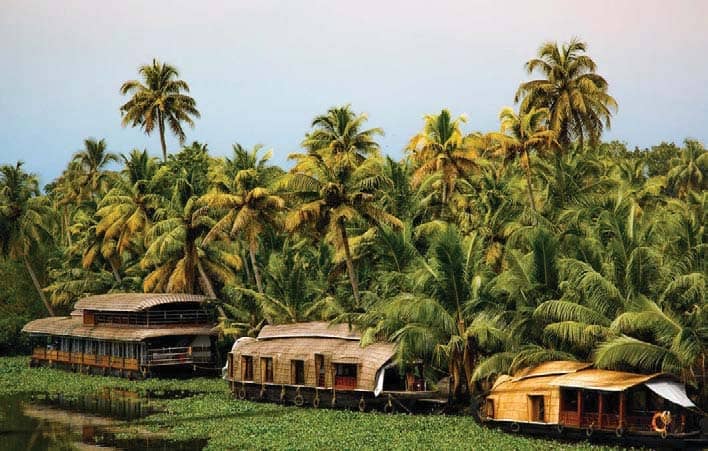 NAVEEN PHULAR, ANKIT KALA & ANIKET MAGAR Housekeeping, Conrad Pune
Naveen Phular, Ankit Kala and Aniket Magar, all members of the housekeeping team at Conrad Pune, truly exemplify what hospitality really means. When the hotel hosted a group of doctors that was taking care of COVID-19 patients, it needed volunteers to help look after their needs. This required those providing comfort and care to our frontline warriors to stay in isolation. Phular, Kala and Magar were the three champions who came forward for the task confidently, without a hint of doubt or fear. (hilton.com)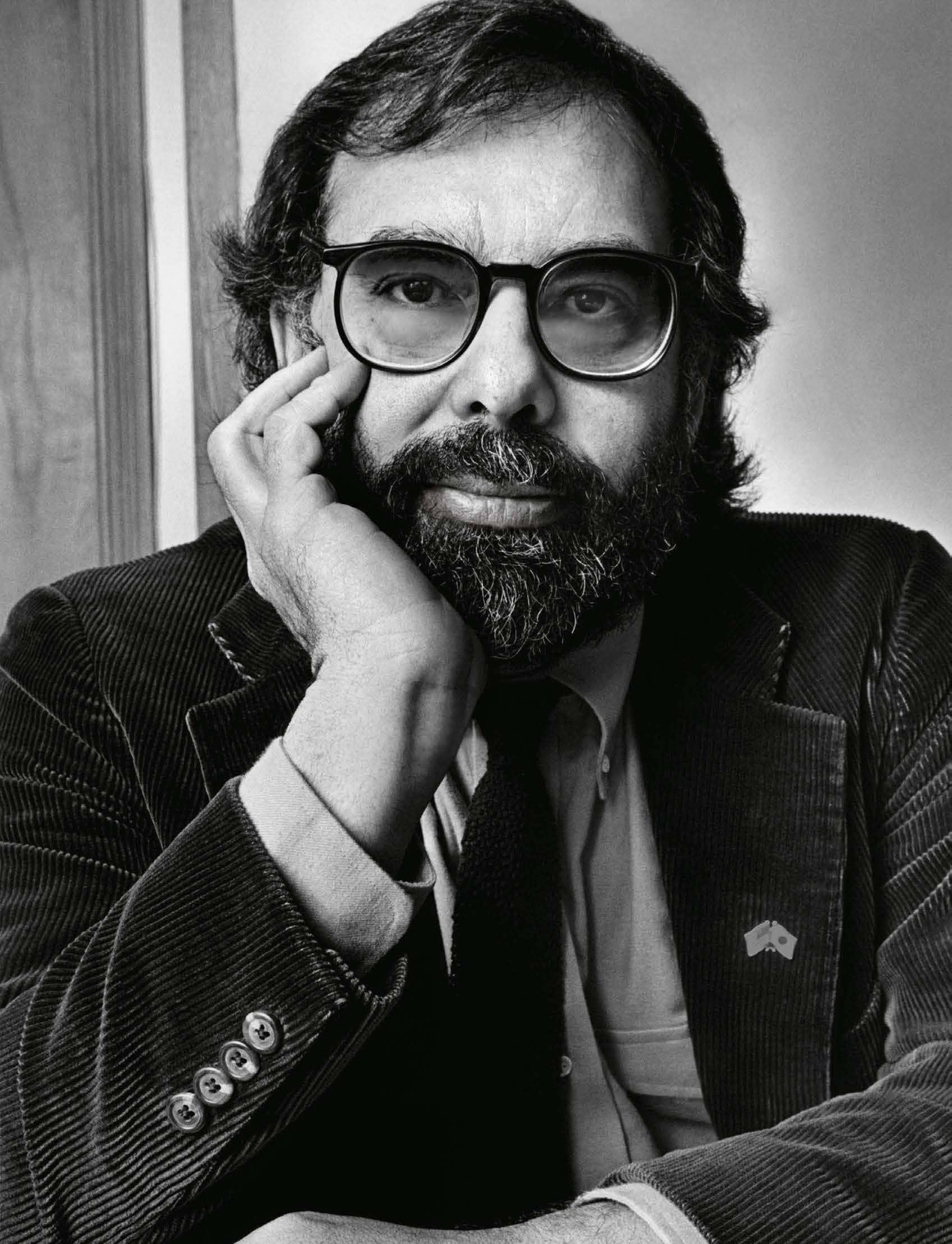 FRANCIS FORD COPPOLA Filmmaker
What is the one place you are most fixated on visiting next? Each year, when a grandchild is nine years old, I take them alone with me on a journey of their choice or inclination. Gia went across with me on the QE 2, through what was then the new Chunnel and on the Orient Express to Venice, and we rejoined the family in Istanbul. Romy went with me to the south of France to a royal wedding, then to Bologna and then Venice for one week. Last year, Cosima at nine went with me to Paris, Bernalda for a night at our Palazzo Margherita and then to Cairo and Alexandria in Egypt. The next will be with nine-year-old Pascale, on our way to sleep in an ice hotel somewhere in the Sámi land of reindeer and the midnight sun and hopefully to view the Northern Lights together.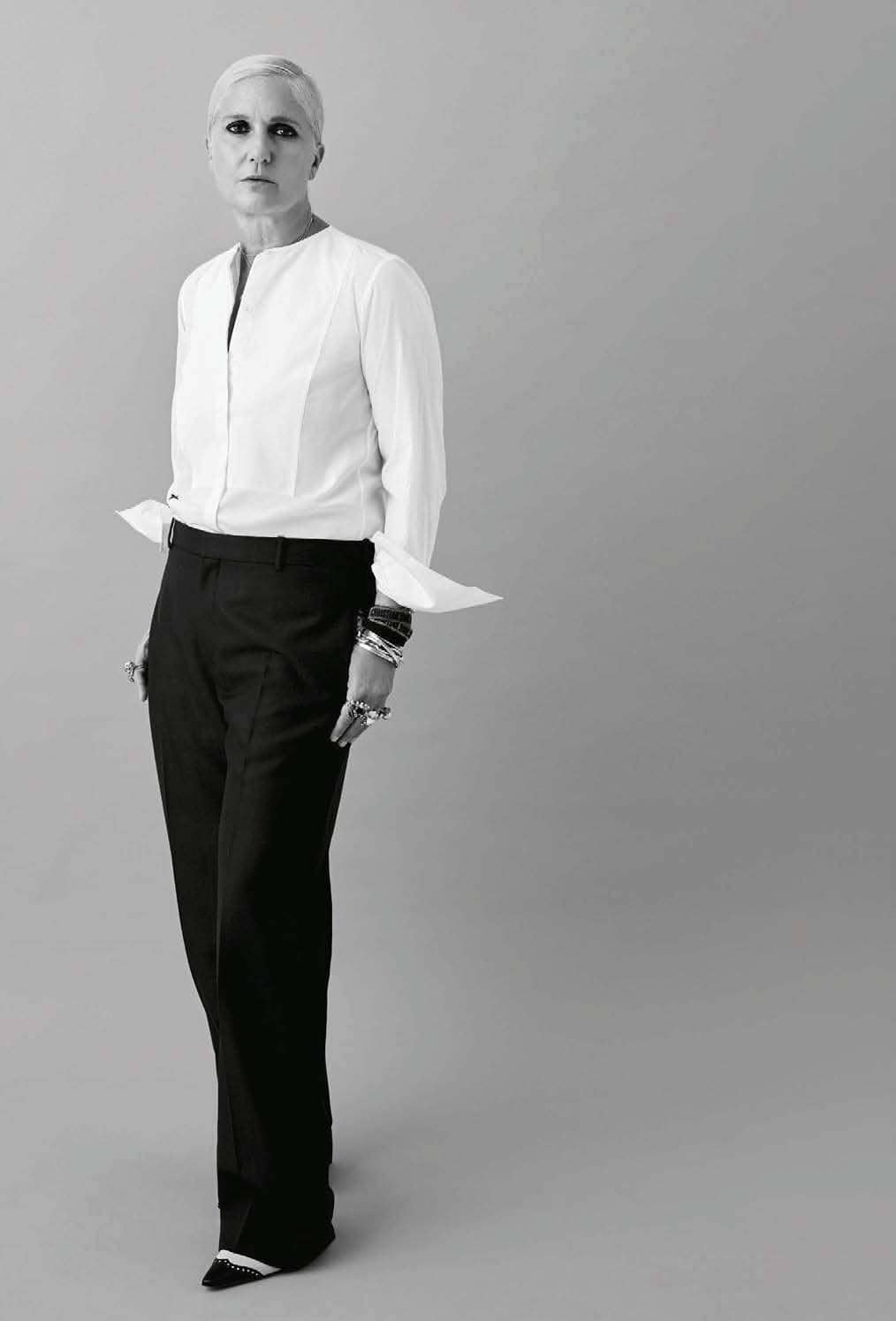 MARIA GRAZIA CHIURI Creative Director, Dior
Your favourite small and secret hotel in the whole world?
Il Convento di Santa Maria di Costantinopoli in Marittima, Puglia, Italy.
A great little place away from the crowds?
Pousada Maravilha in Fernando de Noronha in Brazil.
Three items you always have in your holiday wardrobe?
The Green Dior Camp bag that I designed when thinking of a bag for travelling, sneakers and the Dior Stellaire sunglasses.
Three must-haves in your travel washbag?
Avène's SPF 50 sunscreen, Clarin's Eau Dynamisante and Dior's Prestige La Crème Texture Essentielle.
Your favourite shop?
I prefer markets to shops when I travel. My favourite places to shop are Oaxaca and San Miguel de Allende as well as the markets in Marrakech and Lisbon. (dior.com)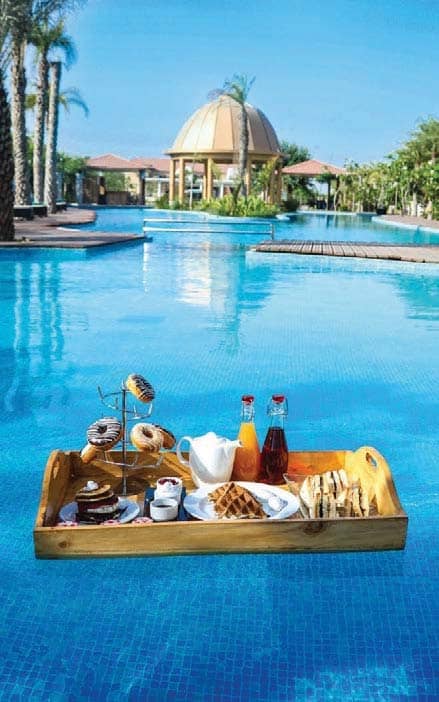 VISHNU KUMAR Housekeeping Associate, The Westin Pushkar Resort & Spa
Vishnu Kumar used his time away from the hotel to help in the fight against the pandemic. He voluntarily patrolled his hometown, Vajhera, to spread awareness about COVID-19. Paying heed to health experts, who had been worried about the infection reaching rural India in view of the cramped living conditions in those regions, he went around on a motorcycle telling people to follow social distancing as the best means of protection. (marriott.com)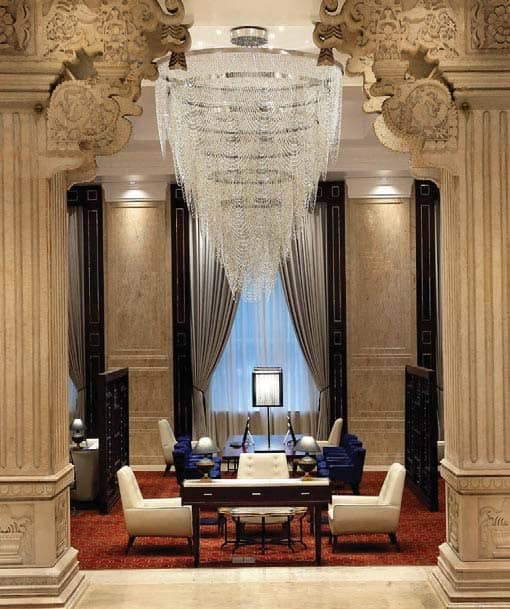 SUTAPA DAS Cluster Marketing & Communication Manager, Sheraton Grand Pune Bund Garden Hotel
A native of Silchar in Assam, Sutapa Das returned to her hometown during the pandemic. But instead of just sitting it out, she brought the same zeal from her workplace to help out in this difficult time. Since the lockdown started, she, along with her parents, has been helping underprivileged families in their town, well aware of how inaccessible it is and how long it takes for relief to reach them. The Das family selected five families (those with just one breadwinner who is a daily wager) and provided them with basic food and daily essentials including face masks that they made themselves. These measures helped each of these families survive comfortably for a week. This initiative though small, is helping make a big difference to their lives. (marriott.com)
CHEF GULAB SINGH RAWAT
Banquet Chef, Grand Mercure Bangalore Gopalan
Chef Gulab Singh Rawat has shown exemplary dedication to his profession in this time of need. He helped reach out to stranded labourers by providing them nutritious meals and single-handedly cooked for more than a hundred people. (accor.com)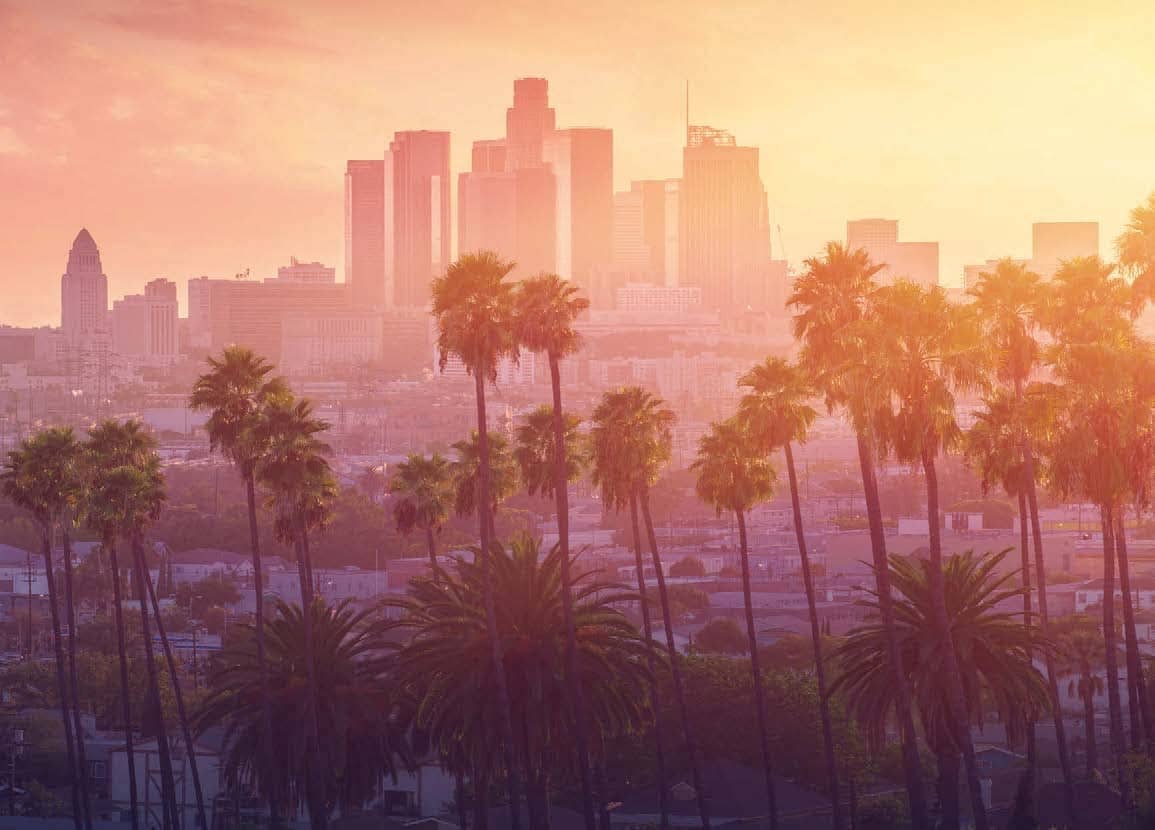 SEEMA KADAM Regional Director, India, Los Angeles Tourism & Convention Board
Favourite shop discovered on your travels?
Visit ROW DTLA, a 30-acre destination for curated, LA-born retail, dining, lifestyle and cultural experiences. Sonam and Rhea Kapoor visited several spots here including LCD, which focuses on emerging designers.
Top celebrity-spotting tip for anyone new to LA?
Stars are practically everywhere in LA, and while they are used to "being seen", play it cool if you spot someone famous. Pro tips for seeing celebrities "in the wild" include hiking the famed Runyon Canyon, shopping at the uber-luxe Palisades Village, grabbing dinner at Italian hotspot Bestia or booking a room at Soho Warehouse in the Arts District.
One feast in one restaurant in the world right now?
Salazar, a Mexican joint with a festive, unpretentious vibe and gorgeous outdoor dining space, just a short walk from the LA River. (discoverlosangeles.com)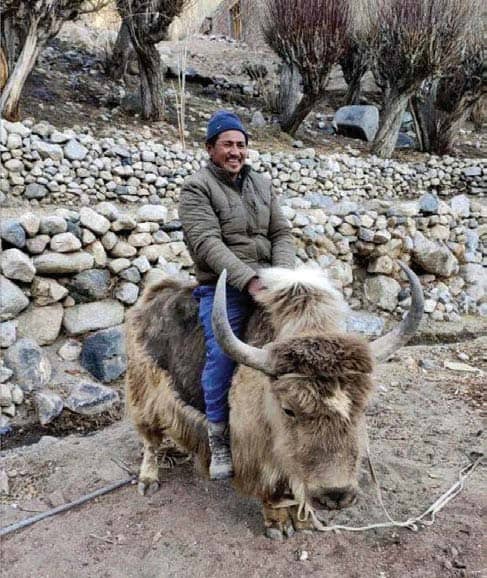 TSEWANG NORBU Owner, Snow Leopard Lodge, Ulley
Tsewang Norbu's ability to track snow leopards is what post-safari catch-ups are made of. "Living in a place like this, your eyes get accustomed to noticing subtle changes in the landscape," he says. Norbu can best be described as an organic farmer who stumbled into hospitality and wildlife tourism. Despite having had little formal education, he can rattle off zoological names of the birds and animals sighted. Much of what he's learnt is from his grandfather, who hunted snow leopards to prevent them from killing his livestock. Knowledge that Norbu has clearly put to better use. (snowleopardlodge.com)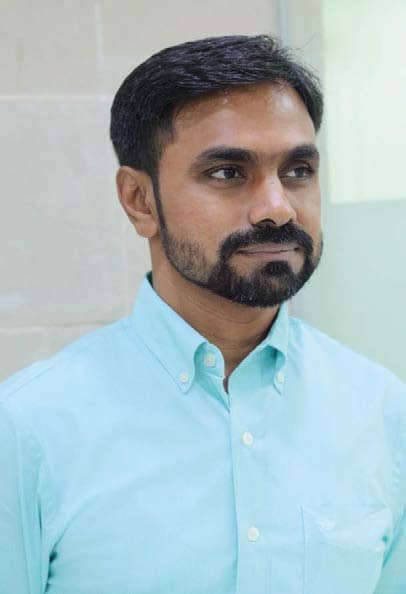 AVINASH MANE Commercial Head – South Asia, Lenzing
Favourite place to visit?
New York—it's a great combination of modernity, heritage and nature. Being the fashion capital for the US makes it a crucial destination for business and leisure.
An interesting shop from your travels?
New York's Fashion Avenue, which has all major brands. The world's largest Macy's store on 34th Street is also fun, and their focus on sustainability is impressive.
Favourite business hotel?
My focus is on good sleep and convenience for travel. I find business hotels in India to be much better. Properties of ITC Hotels and The Leela Palaces, Hotels and Resorts ensure comfort and relaxation after a hectic workday.
A property that's doing amazing things to make the world a better place?
ITC Hotels for the responsible luxury they have tried to inculcate in the way they run their properties. (lenzing.com)
KAMLESH PATEL Assistant Manager Sales, Courtyard by Marriott and Surat Marriott Hotel
Apart from his competent handling of his professional duties, Kamlesh Patel has always done his bit for society. He has been a member of the Happy Youth Charitable Trust in Surat since 2016. According to him, "If everyone does their bit, no problem will be too big to handle in India." Since the lockdown, he has helped around 185 families through the foundation. These are mostly labourers with no means for daily earnings at the moment. Patel has tried to ease their situation by arranging for 20kg kits for these families with essentials including staples and other hygiene materials. (marriott.com)
DEEPAK MORUDKAR Driver, Goa
Deepak Morudkar quit his tailoring job for the tourist car business. Today, if there is one thing that Morudkar's service stands for, it is his punctuality and an ever-willingness to organise a cab ride anytime, anywhere. That's no mean achievement in the land of susegad. (9545464585)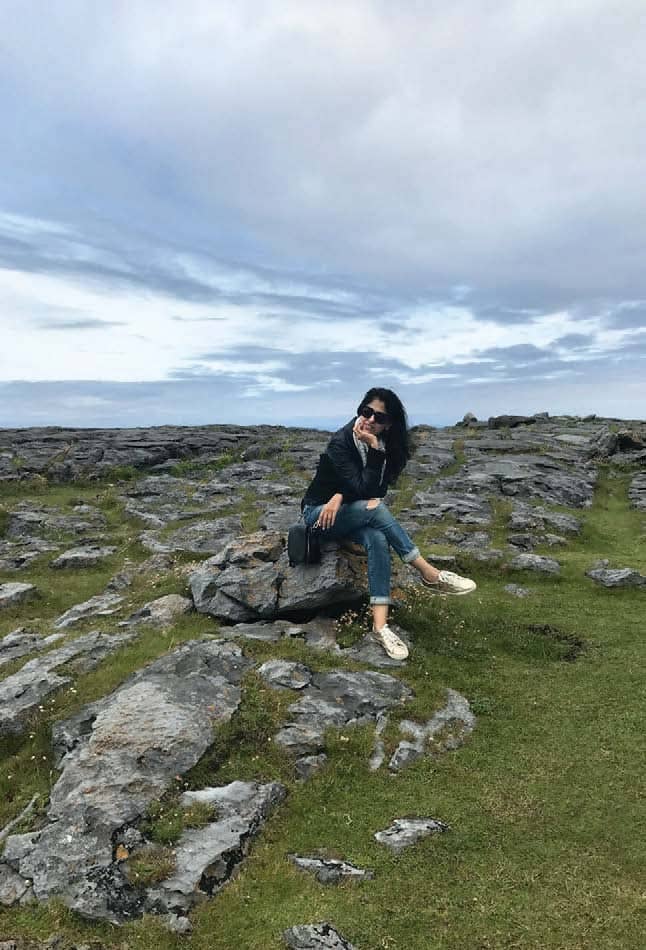 RICHA SINGH Managing Director, Natural Diamond Council
A year prior to turning 40, I kept thinking about what I might have missed out on in life. I decided to quit my job and take 40 trips that year to celebrate the milestone. I drew up a list of cities that could be explored in short weeks as I couldn't leave the kids behind for longer. The "Travel Year" had to start in Goa. There is something in the air there that makes me destress and recharge. Then a mini-break in Lisbon with my husband, followed by one in Vietnam with old friends and Malta. Next came Finland, Montenegro, San Francisco and Monterey Bay. I took my longest-ever vacation that year, a nine-week break with the kids across the UK and USA. Having worked in the beauty industry for 14 years, a highlight of my Seoul trip with my BFF was shopping in Myeong-dong. My girlfriends and I loved eating at Noir in Ho Chi Minh City and, in Mahé, at La Grande Maison and La Plage. Birthday week was in Finland with my brother, sleeping in an igloo under the stars at Kakslauttanen Arctic Resort. The final trip was to Amritsar to the Harmandir Sahib. The year I planned turned into 18 months. I couldn't have done it without my Ma and my husband managing the kids. My friends and family gave me the time and love that I needed and I took my break: a year of travel, reflection, connections and conversations, filled with joy!. (naturaldiamonds.com)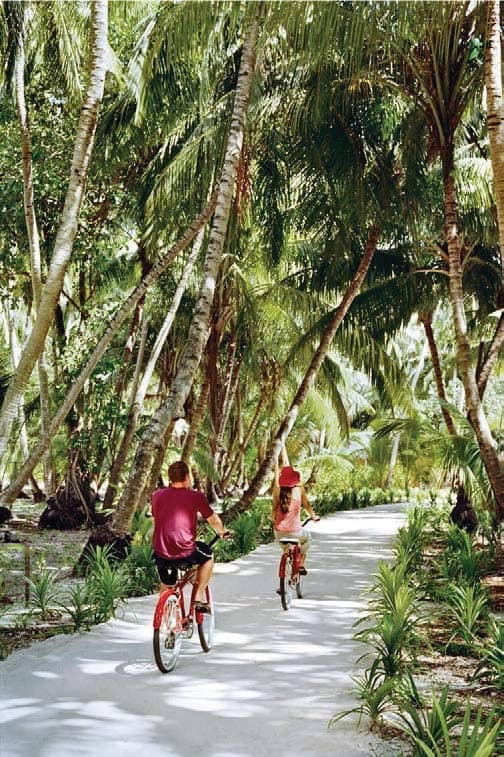 SONU SHIVDASANI CEO & Guardian of the Culture, Soneva
Your favourite place for a staycation?
I was diagnosed with Stage 4 Lymphoma in October 2018. After a lot of research, Eva and I decided to move to Istanbul so that I could be treated there. So, in the last two years, Istanbul has become our second home after the Maldives. We stay at the Four Seasons Hotel Istanbul at the Bosphorus. The location could not be better, the service is outstanding. One eats really well in Istanbul. Our favourite fish restaurant is Kiyi in Tarabya. Another one that's great for lunch on the weekend is Suna'nin Yeri on the Asian side in Kandilli. The best restaurant is Mikla in Pera, on the top of The Marmara hotel with fantastic views of the Horn. I always book the first serving at 6pm and a great way of approaching the restaurant is to leave the hotel at 4.30 pm and take a boat to Kadikoy. One then takes the second-oldest railway line in the world up the hill, to the top near Pera. My favourite traditional restaurant is Yeni Lokanta, a stone's throw from Mikla; the focus is Anatolian cuisine. (soneva.com)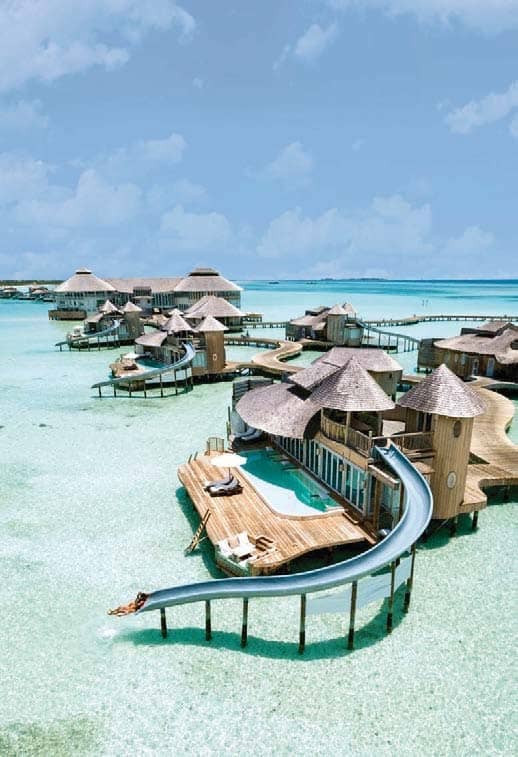 RASHIDA ANEES Specialist guide, Mumbai
When 75-year-old Rashida Anees meets with her guests at their hotel, she spends time chatting with them before creating a personalised itinerary, drawing from her three-decades-long experience as a South Mumbai expert. She insists that her guests accompany her in her Honda, helmed by her trusted chauffeur, and not in the hotel's luxury limousines. This applies to all her clients, whether they are Hollywood actors, travel writers, or billionaires. She takes them places she herself loves—an early start at Sassoon Docks, a drive around Azad Maidan, hunting for antiques at Phillips Antiques with meals squeezed in between, usually at the Royal Willingdon Sports Club or Bombay Gymkhana or if you are really lucky, in Anees's home. (9820228225)
BHARAT GOTHOSKAR Founder, Khaki Tours, Mumbai
The agency offers Mumbai's only "urban safari" —a jeep tour through the city's most intriguing neighbourhoods. It also holds sailing tours, food trails and photo walks. "There's a market for taking history out of textbooks and making it come alive," says Gothoskar, who quit his corporate job of 16 years to set up Khaki Tours. "Spend at least two days in Mumbai: explore the streets in the mornings and evenings, spend the afternoons inside museums and art galleries, taste the local cuisine. Behind the sheer diversity of people, architecture, food and nature, there is always a story. More than the sights, it's the stories that make Mumbai so special." (khakitours.com)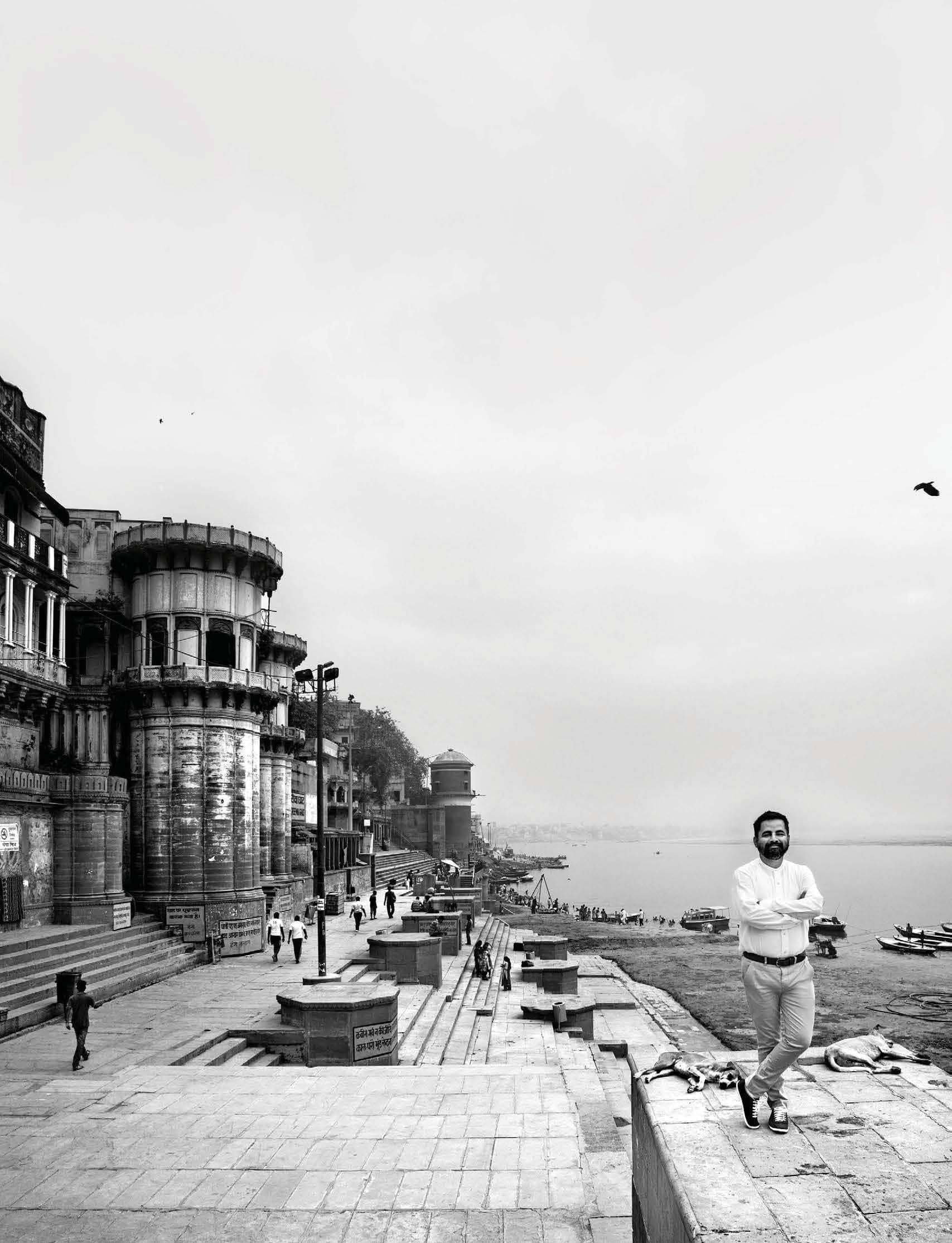 SABYASACHI MUKHERJEE Designer
A great little place away from the crowds?
The Botanical Gardens in Shivpur, Kolkata. Or Salisbury outside London—it's where I did my internship, in a barn! It's so quaint and picturesque. If you're lucky, you don't meet people for days.
What are the three items that are always in your travelling wash bag?
Mysore Sandal Soap, Parachute coconut oil, and Givenchy Gentleman.
Favourite staycation?
The Elgin Fairlawn, Kolkata—the best place to relive nostalgia for yesteryear's Kolkata. I particularly like Sudder Street, where it is located and also where Dominique Lapierre's City of Joy was shot extensively. As a young student, I used to sit for hours at Blue Sky Café, sipping apple juice and sketching all the hippies who came to the city in search of nirvana.
What's your favourite shop discovered on your travels?
Guinevere Antiques on King's Road, London, for French linen and old Chinese pottery. (sabyasachi.com)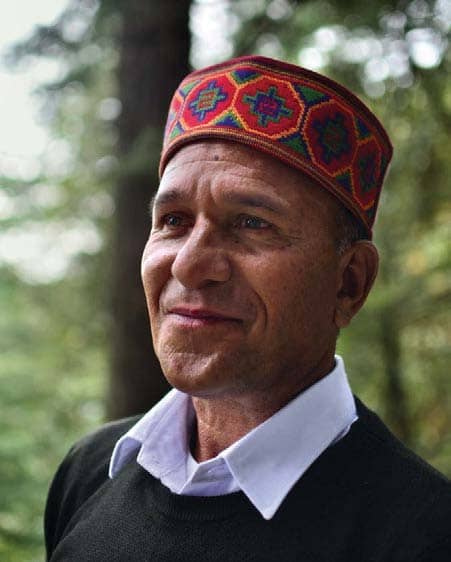 PREM SAGAR Anthropologist & guide, Mcleodganj
This 58-year-old McLeodganj local thinks of his life as one long education. A member of the Gaddi tribe, he grew up exploring the Himalayan mountain trails. But it was only when he started taking visitors trekking around the Kangra Valley, the Gaddi shepherd trails of Chamba, the Kullu Valley and further east into Spiti, that he had the chance to learn about the many tribes of Himachal Pradesh. "Between the Aryan migration, Mughal rule, the British Raj and the history of independent India, the story of the subcontinent's original tribal inhabitants was lost," he says. So Sagar started studying and earned a PhD in the subject. Today he operates a trekking company out of an office that doubles up as a specialist bookshop. (8580681984)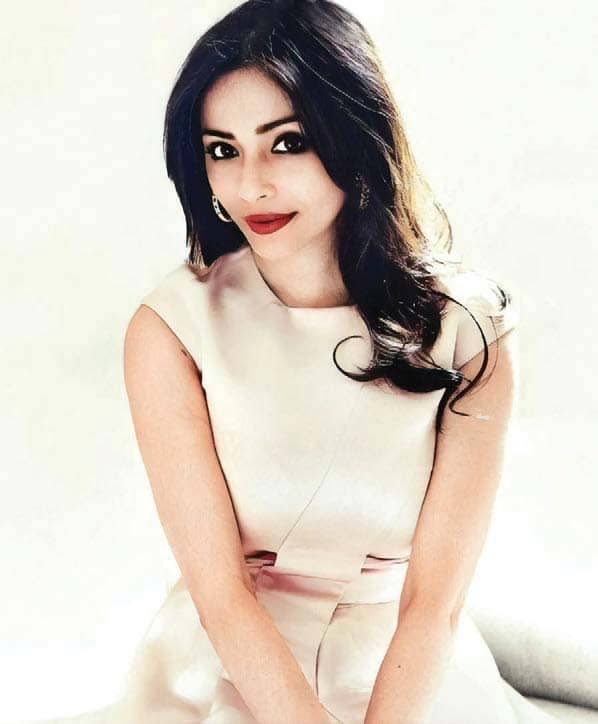 KALYANI SAHA CHAWLA Founder, Rezon Silverware
What will luxury look like in an age of face masks and hazmat suits?
I would not go anywhere that I'd have to wear a hazmat suit! I want the outdoors now, whether the mountains or the beach with minimal people around. Those days of crazy partying in Mykonos seem rather random now.
What is your favourite classic hotel?
It's a tug of war between the corner suite at The Oberoi, Mumbai, waking up to that view of the sea, and The Taj Mahal Palace, Mumbai that was home away from home for more than a decade, where I was spoiled silly and upgraded to amazing suites. The Bell Tower suite has seen much that can't be printed.
Your favourite secret hotel?
The Royal Mansour Marrakech. @kalyanisaha

PATRICK JOHN Associate Director-Sales, The Lodhi, New Delhi
Patrick John has been working with The Lodhi since 2011. He joined as a Front Office Supervisor and then moved to the reservations team, where he developed strong relationships with guests. As he has been around for almost a decade, including when the hotel transitioned from being 'Aman' to 'The Lodhi', he is the man that old-time Aman loyalists consider their point of contact, and he curates personalised experiences for them. In his current role, he uses his operations skills to create solutions for every need. (thelodhi.com)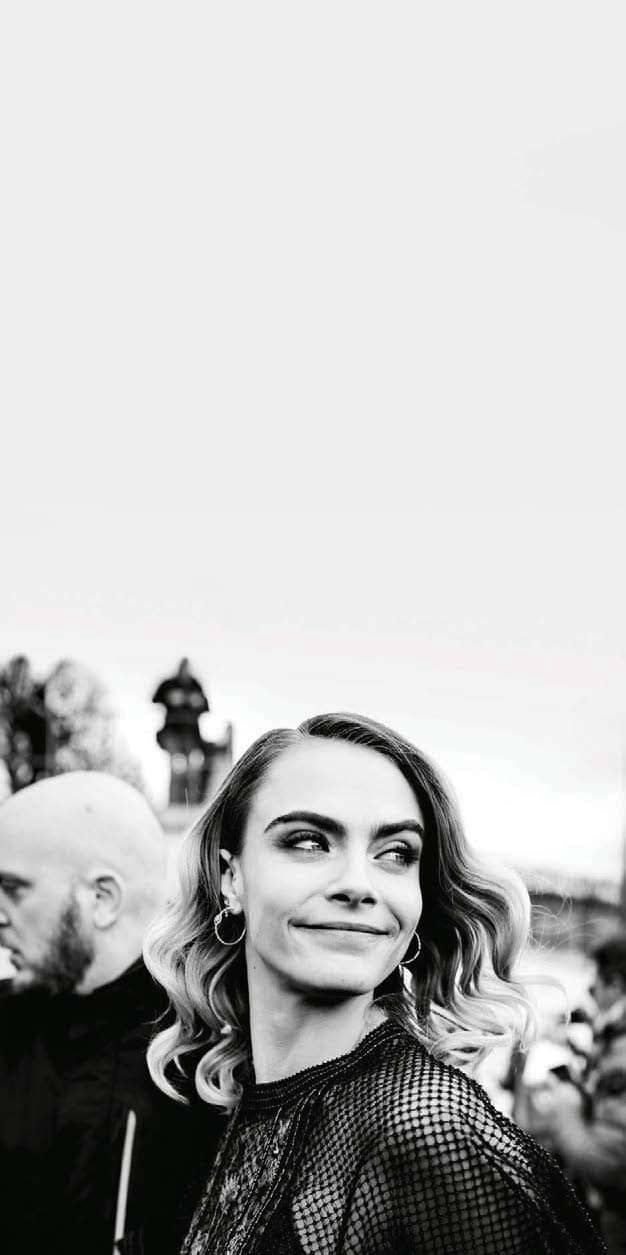 CARA DELEVIGNE Actor
A favourite little place away from the crowds?
Lanserhof in Germany. I go here when I need a reset. Lots of fasting and amazing treatments and downtime. I return re-energised. @caradelevingne
ARINDAM ACHARYA Fitness Trainer, JW Marriott Kolkata
Arindam Acharya is not just a dedicated fitness trainer at JW Marriott Kolkata, he's also emerged as one of the heroes of the pandemic who has gone out of his way to help those in need. He provided over 30 families of wage-earners with staples, hygiene supplies as well as drinking water. Acharya thoughtfully arranged for waterproof sheets to help them bide over the monsoon. He also helped provide stationery and supplies for their children to keep busy while their schools are closed. So even though the state ordered a shutdown of health clubs, Acharya chose to remain unfazed and dedicate his free time to a bigger cause. (marriott.com)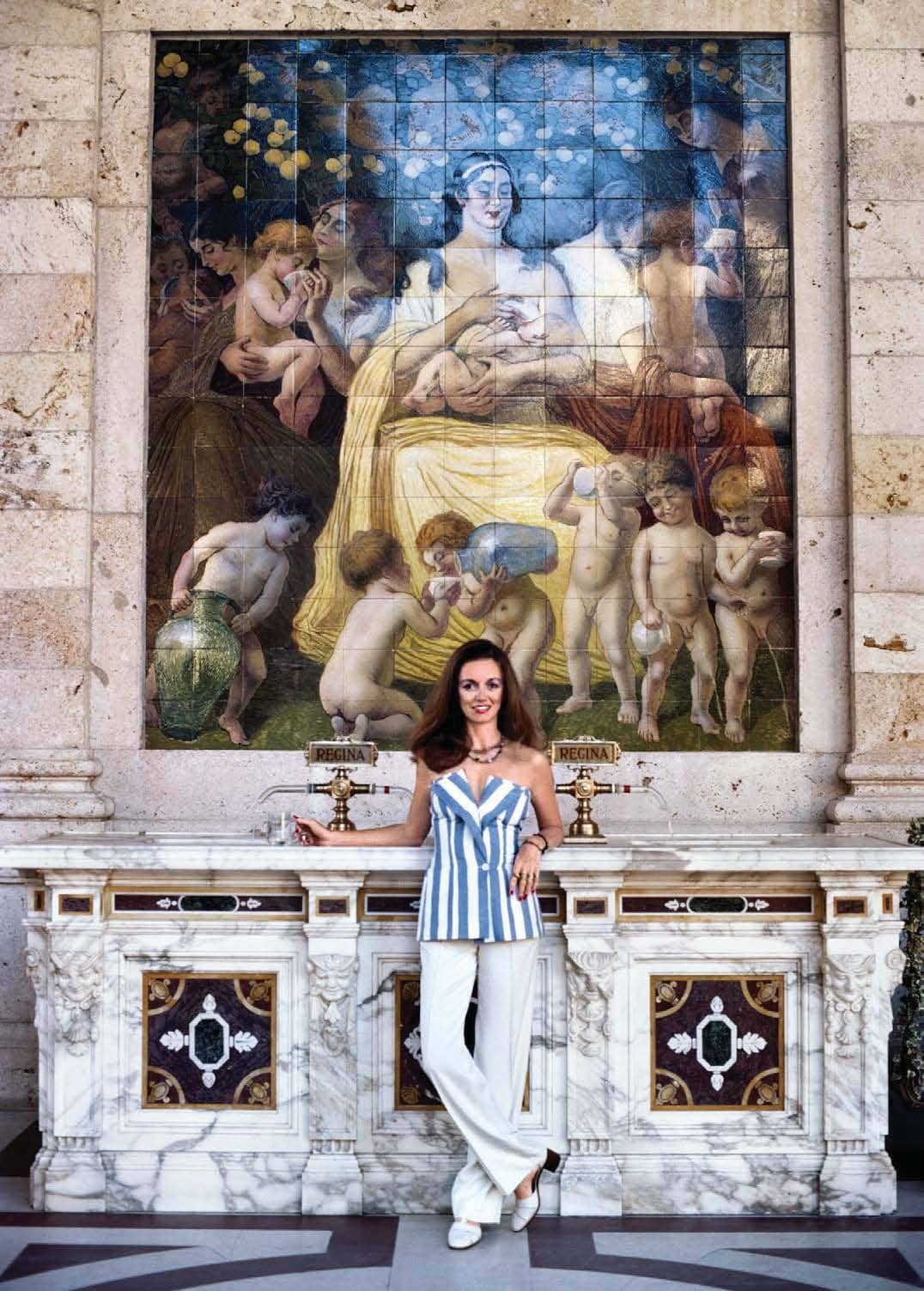 MARIE-LOUISE SCIÒ CEO & Creative Director, Pellicano Hotels
Your loveliest travel experience?
In an ideal world, Bellini Travel would organise an Italian trip for me. Hotels: Borgo Egnazia, Puglia; Le Sirenuse, Positano; Santa Caterina, Amalfi; La Perla in Corvara, South Tyrol… And villas at Castello di Reschio, Umbria.
Your evergreen staycation spot?
My city, Rome. Walking to Piazza del Popolo, passing through the Pantheon. Coffee at Roscioli Caffè, lunch at Da Enzo and dinner at the magnificent Pierluigi.
Your favourite small and secret hotel?
Deetjen's Big Sur Inn, California. There is no place quite like it. I love everything about it: the location, the bungalows, the shared bathrooms, the dining room with a gramophone and vinyl records. What sticks with me most is the sound of the creaking floors. It makes me dream of all the wonderful stories that have happened there.
Favourite classic hotel?
The Ritz Paris. I'm totally averse to hotel renovations as places always lose their soul, but the Ritz still has it after the mega renovation. ( pellicanohotels.com)
MANVENDRA S INGH SHEKHAWAT Managing Director, MRS Group
One thing you've never told anyone about your travels?
While travelling solo, I decide on my destinations, most times, after reaching airports, seldom book my return tickets and leave everything to intuition and serendipity. I enjoy the heightened sense of perception in unfamiliar environments and wilfully becoming more conscious of the subconscious. Discovering a place through chance connections and conversations brings out the nuances and undercurrents of its cultural milieu. It also allows me to engage on a deeper level with life itself.
You can read up to 3 premium stories before you subscribe to Magzter GOLD
Log in, if you are already a subscriber
Get unlimited access to thousands of curated premium stories, newspapers and 5,000+ magazines
READ THE ENTIRE ISSUE
August - September 2020