SPACE ODDITY
Condé Nast Traveller India
|
June - July 2020
The greatest wilderness of all, Antarctica is a stark and pristine land whose preservation has never been so crucial
Apparently it's a common feeling, this lingering obsession. Looking back now on my time at the end of the world, I am haunted by Antarctica. It feels unreal, dream-like—those ice lakes scattered with star points of light, the immense snow cliffs with their blue shadows, the gossamer sheen of silver across the ridges of the frozen ocean, the white abstract shapes. Nothing prepares you for this place. It is a continent of superlatives—the coldest, driest, highest, windiest space on the planet. But its beauty is what will break your heart.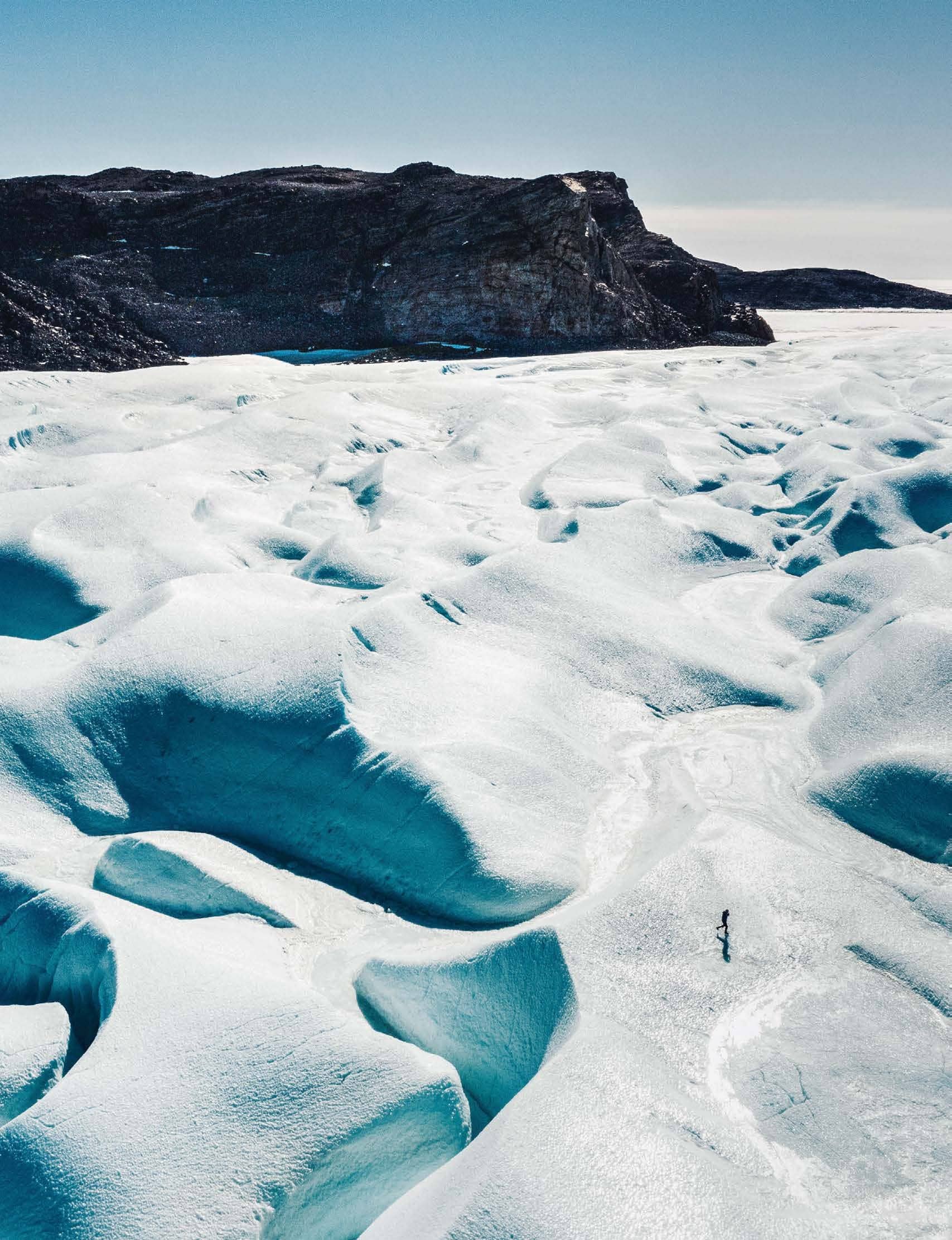 We had flown south from Cape Town, five and a half hours across the Southern Ocean, unaware of how intoxicating Antarctica would be. There was cloud cover for much of the way, but after three hours, the sky cleared and I looked down on icebergs afloat on a sea of intense blue. We were at 35,000ft, and I suddenly realised the icebergs, calved from the vast continent that lay in wait, were the size of counties.
We landed on a frozen runaway. Having kitted up in the plane—at -10°C, it was a modest four-layer day—we stepped out into that dry, rasping air, into that light so wonderful and so tangible I felt I could gather it up in my hands. Barring some tents and Nissen huts that housed the airstrip's support, it was a vast, empty world. Away to our right, the sculptural sweep of snow and ice was interrupted by sharp-toothed mountains like black cut-outs against a turquoise sky. They gave this runway its name: Wolf's Fang. I was told they were high mountains, but in this fathomless expanse, their scale was impossible to judge. Were they huge peaks or mere ridges that one could scamper up in an hour or so? In Antarctica, there were no points of reference.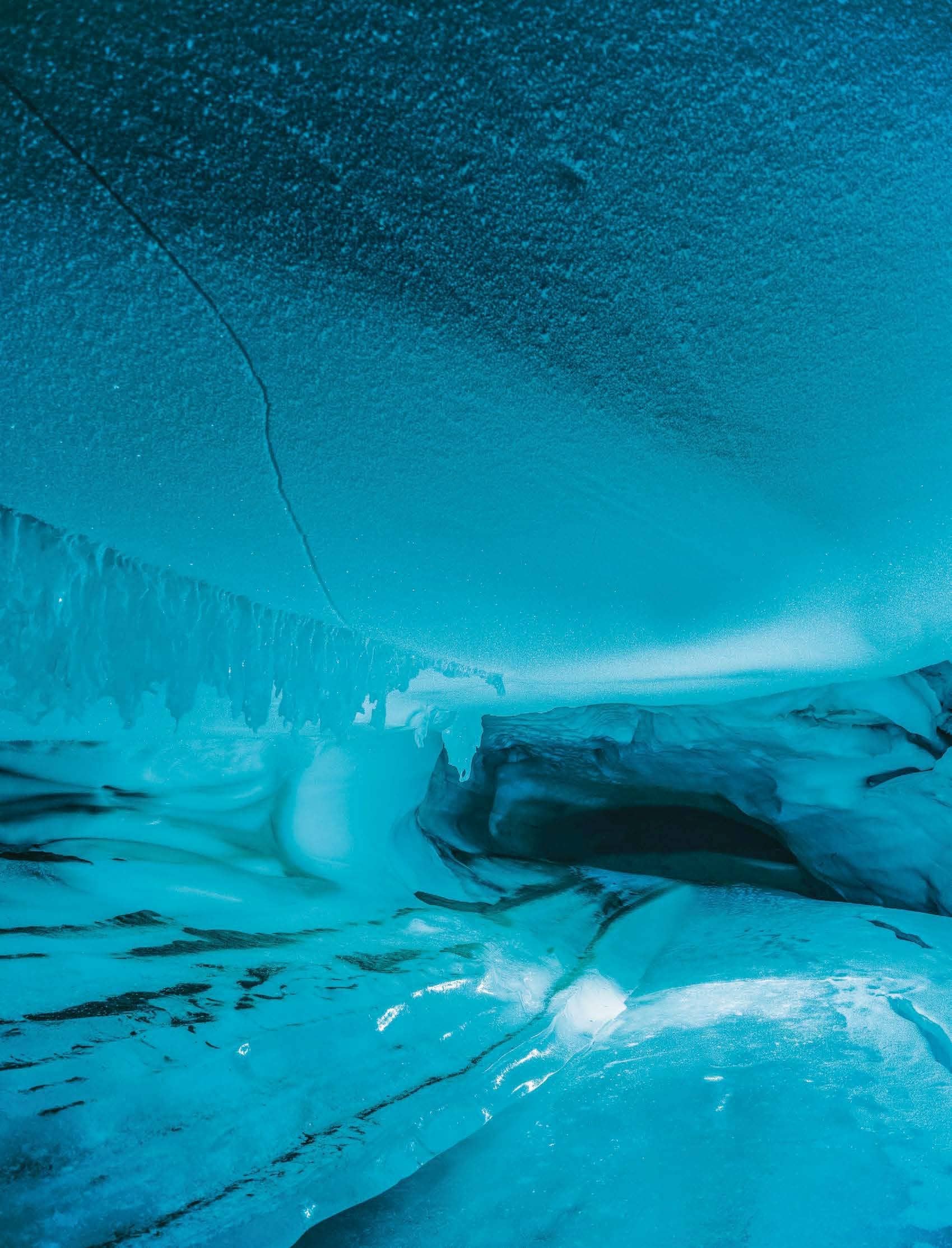 No one owns this continent. There is no passport control when you arrive. No immigration regulations. No border post. In a gentlemanly fashion, countries recognize one another's territorial claims—there are seven in all—in spite of the fact that they are often overlapping and have no legal status. Antarctica is the only place on Earth where you are not in any political entity, where you are officially nowhere.
The history is fairly tenuous. For millennia, Antarctica remained undiscovered, though people seemed to sense it was there long before anyone had seen it; even ancient Greek scholars spoke of a mysterious southern continent. Some enthusiasts were convinced it would be a fair land of happy people and fertile fields, an idea fortunately abandoned by the time it was first sighted, from the crow's nest of a flagship, just 200 years ago in January 1820.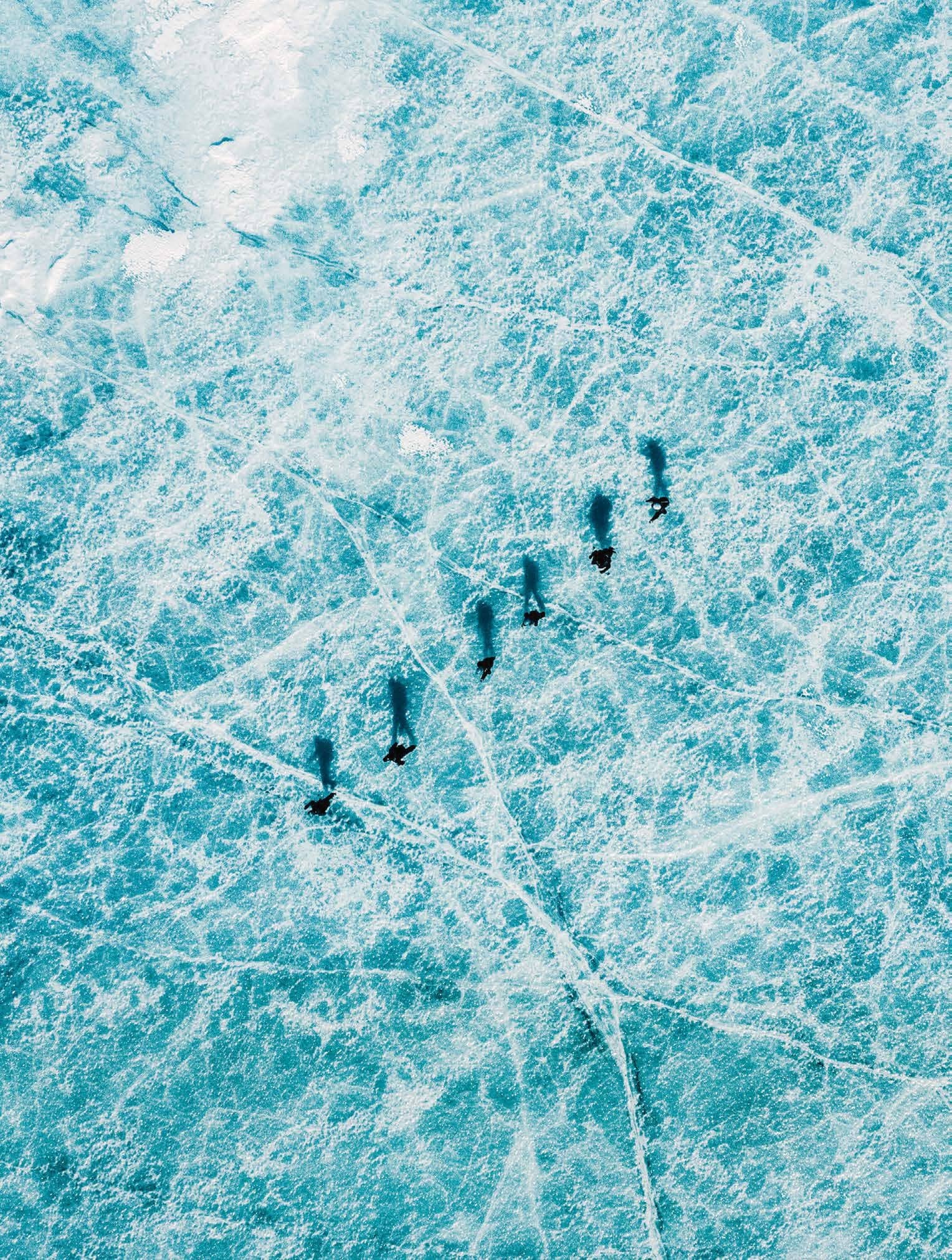 You can read up to 3 premium stories before you subscribe to Magzter GOLD
Log in, if you are already a subscriber
Get unlimited access to thousands of curated premium stories, newspapers and 5,000+ magazines
READ THE ENTIRE ISSUE
June - July 2020