AN ODE TO OMO VALLEY
Condé Nast Traveller India
|
August - September 2020
Appreciating the fiercely independent tribes of ancient Ethiopia.
I walk miles in the blistering heat to get to a bull-jumping ceremony in a Hamar village in Ethiopia. A pre-adolescent boy shows he has come of age by clambering across the backs of seven to fourteen bulls lined up in a row, without falling. In the soft, pink glow of the setting sun, this passage into manhood is accompanied by the heady soundtrack of chanting, hooting and horn-blowing.
This is my introduction to Lower Omo Valley in southwest Ethiopia. This dry savannah sustained by the 645km-long Omo river was named a UNESCO World Heritage Site for its fossils of early homo sapiens. With its starkly dramatic terrain, this cradle of mankind would be intimidating and inhospitable if not for the vibrant ethnic communities that pepper its landscape. Eight distinctive tribes have lived here for centuries.
Cultural rewards, however, are the last thing on my mind, as I watch the Hamar boy negotiate his way over the sea of cattle. He is unwell. He falters. I bite my nails. Then the clan steps in, senior men lend a hand. The community erupts in a collective scream of relief. The boy will now transition successfully into manhood. The ceremony may appear as a spectacle to a traveller— but is fiercely local.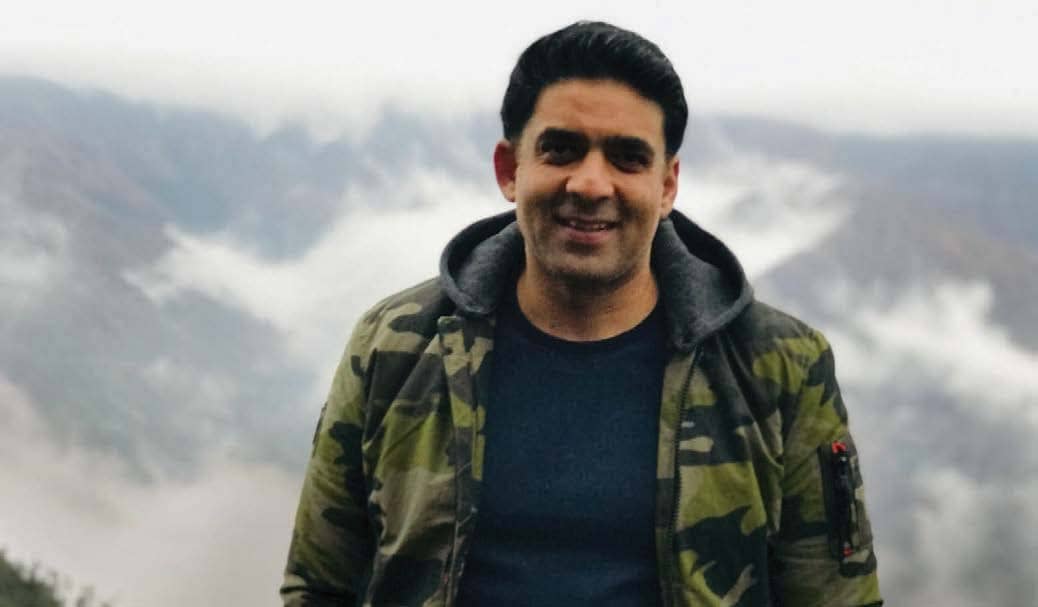 WHAT ARE SOME OF THE KEY INNOVATIONS THAT KEEP WESTERN DIGITAL AHEAD IN THE MARKET?
One of Western Digital's standouts has been our 1TB SanDisk Extreme® microSDXC™ UHS-I Card, which was developed and designed in India. It's the first 1TB microSD card that you can insert into your phone. We introduced this product because we wanted to provide consumers with higher capacity products that allowed them to have far more comfortable access to the data they need. Another innovation has been our external SSD line of products. Today, access to data has become a lot more critical, especially for our consumers. Take photographers, for example. They travel across the world and need faster access to data while on the go. Our SSD line of products have anywhere between 500 megabytes and 3,400 megabytes per second transfer speed. With these drives, connecting a camera to a laptop to transfer files and take a backup takes just a few seconds. Also worth mentioning are our dual drives. This product is exceptionally well-suited to the Indian market. We are a mobile-first market, and our mobile phone is our primary device for all kinds of communication. But the main issue we face is backing up our mobile phone data. Which is why we introduced the SanDisk® Dual Drive mobile pen drive for both Android and iOS platforms.
WHAT ARE THE DIFFERENT STORAGE SOLUTIONS THAT WESTERN DIGITAL HAS THAT CATER TO THE NEEDS OF PROFESSIONALS FROM DIFFERENT INDUSTRIES?
Our G-Technology portfolio caters primarily to the creative media fraternity. We also have our G-SPEED Shuttle, G-RAID and G-DRIVE product lines that allow creative professionals to create an environment wherein they are able to have much faster access and editing rights to data. A lot of the products in that space are also ruggedised products because we recognise that a lot of creative professionals, including photographers, go for outdoor shoots. And, we also have the SanDisk Extreme and Extreme PRO line of products, which enhances the experience for creative professionals.
WHAT ARE THE BEST STORAGE SOLUTIONS FOR CREATIVE PROFESSIONALS?
You can read up to 3 premium stories before you subscribe to Magzter GOLD
Log in, if you are already a subscriber
Get unlimited access to thousands of curated premium stories, newspapers and 5,000+ magazines
READ THE ENTIRE ISSUE
August - September 2020