A BOMBAY BOY
Condé Nast Traveller India
|
August - September 2020
Coming of age in the megacity in the nineties.
Each one of us owns an island. It is always possible to go there, whatever be the state of affairs in the world, and there are always mysterious new things and sensations to be found there. Even the journey is always novel, for the distance to the destination is never the same, and the road we take is always changing.
That island is childhood. And in wandering among the streets and the people and the images of the past—our special past—we come to see how we became who we are, shaped by happenstance as much as volition, by the trivial as much as the profound. And we wonder whether it is possible to share the thrill of this discovery, or recovery, with anyone else.
It is 28 June, 1989. I am nine years old. After a 36-hour journey on the Konark Express, I have just arrived in Bombay with my family from Cuttack, Orissa. I have lived in big cities before, but I was too little then to appreciate their bigness. Now, for the first time, my eyes can properly frame the world.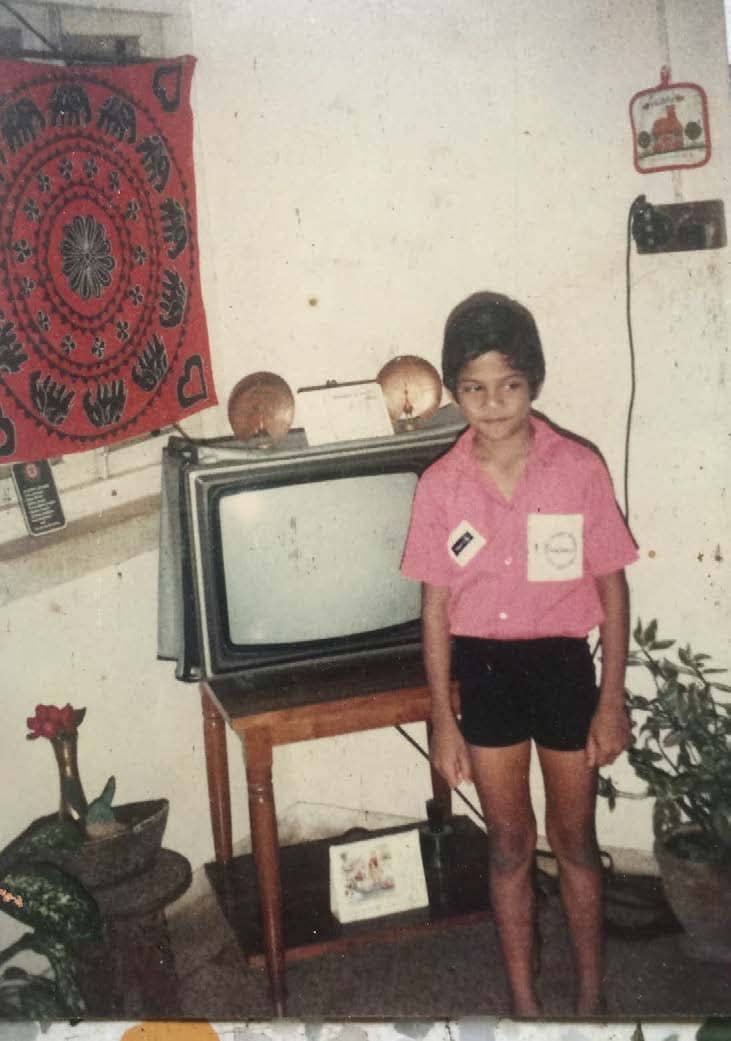 At the window of the black-and-yellow taxi chugging northwards up the spine of Bombay between Victoria Terminus in Fort and Borivali, two excited faces: me and Topsy, my small white dog.
To my parents—although both from Orissa, they met 12 years ago in this very city, in the training school for the organisation they still work for—the arrival is a return and a measure of the passage of time, bringing with it this time the hassles of worldly and family life: suitcases and house keys, papers to be signed, food to be arranged. But even so, they take pleasure in pointing out scenes, stories and histories of our island city.
Their pleasure is contagious. Every five minutes it seems we pass a new neighbourhood with its own style of architecture, dress and demeanour. What unites the people, beneath the diversity of visual detail, seems to be the shared sense of belonging in a special land and state of mind.
You can read up to 3 premium stories before you subscribe to Magzter GOLD
Log in, if you are already a subscriber
Get unlimited access to thousands of curated premium stories, newspapers and 5,000+ magazines
READ THE ENTIRE ISSUE
August - September 2020